How do I compare broadband plans?
Do you want ADSL, Cable, Mobile broadband or Naked?
Tips for researching broadband options
Best value broadband plans
Researching broadband plans can be difficult and overwhelming if you don't know where to start looking or how to go about comparing your options. When making a broadband choice you want the best option available to you and one that meets your needs. This article is designed to be a simple guide for those of you who know little about the internet and need some help exploring options and comparing deals and prices.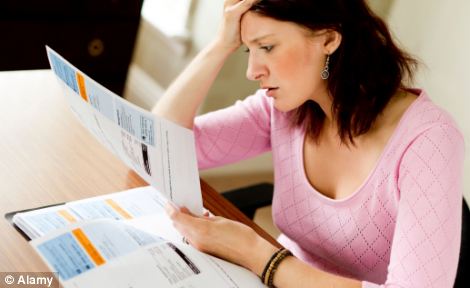 Step 1: Know your product

Do you want ADSL, Cable, Mobile broadband or Naked? If your answer is "I'm not sure, I don't really know what you're talking about" then read on so that you can make an informed decision!
ADSL
Generally when people are looking to get internet connected to their house they are looking for ADSL broadband. ADSL broadband brings the internet to your house via telephone lines. It is available to most homes in Australia as most homes are connected to a telephone exchange.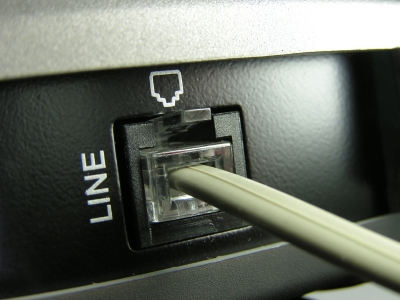 Tip: Don't worry too much about differentiating between ADSL1 and ADSL2+ when shopping around. The speed that you will get ADSL broadband depends entirely on how far away you are from your telephone exchange. The closer your house is to the exchange the faster your internet will be. ADSL2+ is standard now, with ADSL1 only provided as a fallback option.

Cable
Cable connects internet to your home via a copper line to a fibre optic cable in the street rather than a telephone line as ADSL does. The benefit of cable is speed. You will have a greater potential to get much higher speeds than on any ADSL connection. You're probably thinking this is great, I want that! To be honest you probably don't. Firstly, cable is expensive, secondly it is only available to a limited amount of homes, and lastly only two companies in Australia offer it (Telstra and Optus). Explore your cable options when ADSL is not available in your area. If you are a good distance from your telephone exchange you're going to get high speed ADSL internet for a much better price. Unfortunately, more often than not a home with Cable access is likely to have fast, cheap ADSL available as well.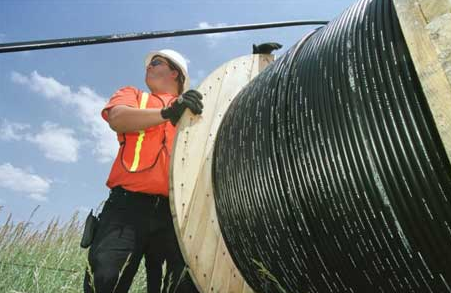 Mobile Broadband

When we talk about mobile broadband we are talking about internet brought to your house wirelessly using radio towers through the mobile network. You probably associate it with terms like 3G, Next G, dongle, USB stick. Basically it's the same technology that brings internet to your mobile phone. People who need this type of internet generally don't use the internet a lot. Mobile broadband plans don't offer lots of data and it's not a good choice if you will be downloading music and movies and doing endless internet surfing as it can be slow and expensive. But for obvious reasons, it's the best solution if what you need is mobility as you have the option to use your connection while out of the house.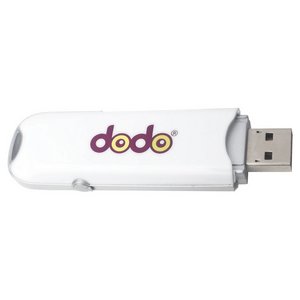 Naked ADSL
You might come across this product if you have been looking for internet without having to pay for a telephone line. Naked ADSL is a product that does not charge you for the phone line rental. However, Naked ADSL plans are generally similar in price to ADSL plans that include phone line rental. You might question "this doesn't make sense, why are prices similar if I am not paying for the phone line?" The answer is ADSL/Naked ADSL internet uses telephone lines (copper communications lines) to bring the internet to your house. Naked ADSL providers will give you internet over the copper communications line without have an active telephone line to make voice calls. Thus, Naked ADSL providers will factor in the cost of using the copper communications line in their Naked ADSL price. When comparing your options you might find that it is cheaper to pay for the phone line and internet in a bundle and simply not plug your telephone into the wall socket!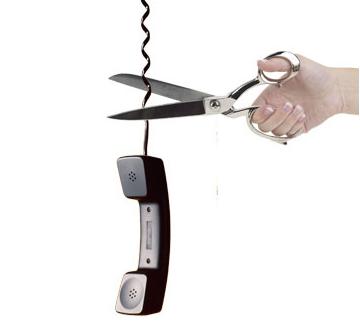 Step 2: Know your needs

Once you have decided what product you require the next thing to think about is your needs in terms of an internet plan. Do you require lots of data? Do you have a budget? Will you need a short contract? Do you need a modem? This section will run through aspects of an internet plan you will need to consider.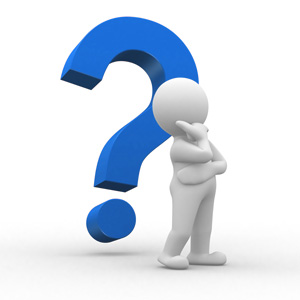 Data
To make a useful comparison between the many plans available my suggestion is to first decide roughly how much data you require. If you already have internet set up in your home you should check your data usage with your current provider to get an indication of how much internet your household uses per month.

Tip: If you are a heavy internet user and want the best value for your money don't limit yourself by only considering plans offering unlimited data. You might find some providers can offer you cheaper internet per month for 500GB – 1TB of data. It's not unlimited but it's a lot of data and it may be sufficient for you, and in turn cheaper!

Contract Length
The majority of internet providers will require you to lock into a contract of sorts when signing up with them. This can be as little as 6 months to something like 24 months. Some companies may offer no contract at all. This aspect of researching internet providers is important, particularly if you know you will be at your residence for a short period of time. Companies will charge you if you break the contract or if you want to transfer the contract to another residence.

Connection Fees
To have the internet connected to your home you will need to pay the internet provider a connection or set up fee. You will find for most companies the longer the contract the lower connection fee you will pay. For some plans your connection fee may be $0 if you commit to a 24 month contract. This is something to be very mindful about. If it is imperative that you have a short contract length you will probably be out of luck trying to find a company that will connect your internet free. You will often need to choose which is more important to your circumstances, contract length or connection fees.

Modem
A modem is required to bring the internet into your home. If you have chosen ADSL broadband or Naked ADSL broadband as your internet product you will require an ADSL2+ compatible modem. If you need cable broadband you will require a cable compatible modem. If you will be using mobile broadband you will need the appropriate mobile broadband modem. It is quite straight forward. Companies often offer deals where they will provide you with a free modem if you sign up on a 24 month contract. Again, if it is imperative that you have a short contract length you will probably be out of luck trying to find a company that will provide a free modem. Most companies will either sell you a modem at a particular price or allow you to bring your own. My advice is if you don't like the price they are charging you for a modem shop around and see if you can purchase a modem for cheaper through a retailer.
Tip: If you want Wi-Fi, as in high speed ADSL internet projected wirelessly around your home, make sure you purchase a wireless modem. This is not be confused with Mobile broadband which is sometimes called wireless internet.


Step 3: Compare your options

Hopefully at this point you have a better understanding of what you will need to consider when making a broadband plan choice. The next step is to compare prices between providers to so that you can choose the plan that best suits your needs. The key to this step of the comparison process is focusing on what aspect of an internet plan is most important to you. As you have probably worked out from reading the previous section you may need to make some compromises if one aspect of a plan is imperative. For example if a free modem is very important you may be limited with your contract length choice. If having a short contract length is important, you may be limited with connection fee options. Or you might find set up fees, contract and modem options are perfect but the price per month is too high.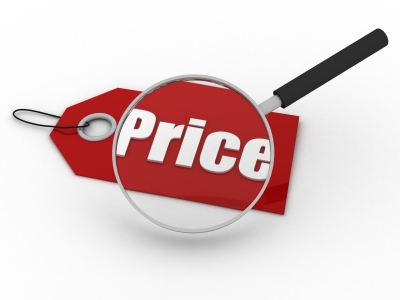 Below is a quick guide to the best aspects of some major internet providers to help you get started with your task of comparing.

TPG – 1300 106 571
TPG is one of the best choices if you require unlimited data. They also do great value deals for internet bundled with the telephone line rental and phone calls. If you make lots of phone calls on your landline I recommend contacting this company.

Club Telco - 1300 138 155
Club Telco is one of the cheapest internet providers around. They have very low start up fees and no contracts. This is a great company to check out if you move around a lot and don't want to spend a lot of money on the initial set up of your internet service.

MyNetFone – 1300 421 046
MyNetFone is great for Naked ADSL plans. I recommend getting a quote from this company if you are not going to be using your home phone. Another bonus is they have a cheap connection fee and you get a free modem on a 12 month contract.

Iprimus – 1300 137 794
If great customer service and support is important to you I recommend calling Iprimus. Their contact centre is entirely Australia based.

Dodo – 1300 136 793
Dodo is a super cheap internet provider, if you are looking for the cheapest price available you should give Dodo a call. They also offer free modems on a contract.

Optus – 1300 137 897
If you are after cable internet I recommend calling Optus for a quote. They also give you good bundling discounts if you are planning to get a lot of products with them.

In Conclusion

Comparing your internet options can be straight forward when you are armed with a general knowledge of what products are available and a general idea of what you require in terms of a broadband plan. To recap, first decide if it is ADSL, Cable, Mobile Broadband or Naked ADSL that you require. Next decide what you require in terms of contract length, set up fees, modem and budget per month. Then let the researching and comparing begin!

If you have further questions or want to see what is available in your area please feel free to call us on 1300 671 539, we will do our best to help you out.