Phone and internet – how can you make the bundle work for you?
The real reason behind line rental
The best "naked" broadband plans
Optus and TPG great for plans with calls included
The glory days of the home phone and internet bundle seem to have passed.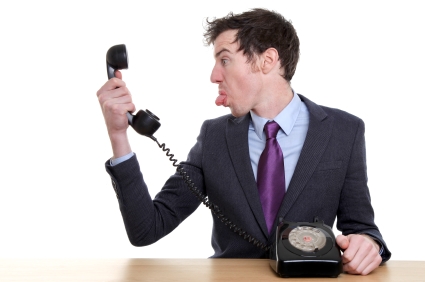 With the rise of mobiles, particularly smartphones, people are finding less and less use for a home phone. The demand for bundles is falling, and here we're running into two issues in particular that are confusing customers and making it harder to find the best plan. In this article, we'll address the two major issues and find the best broadband connection for every household.
Even if you don't want a bundle, a bundle may still be the best plan for you.

In the past, the popularity of landline telephones meant that line rental was a charge that passed unnoticed. Everyone wanted to have a phone line, as mobiles did not exist or were too expensive. And, unfortunately, that's what we called it – a phone line.

What this means is that since the rise of the mobile, where a landline connection has become unnecessary or even obsolete for many Australian households, many people have laboured under the misconception that they can do away with their "phone line" altogether and instead get Naked ADSL2+ – that is, broadband without the home phone.

Click here for the best Naked Broadband plans.

However, while Naked ADSL is indeed a service that exists, it's generally not a service that is going to save you the cost of a "phone line". This is because you don't have a phone line – what you have is a copper line that carries both your home phone and your ADSL2+ connection. No matter what, if you have an ADSL2+ connection, you will be using that line, and as a result you will be paying, one way or another, line rental.

Naked Broadband basically offers a way of paying your bill without it being separated into two (or three) separate charges: one for the line rental, one for the broadband, and perhaps one for any calls you make. Instead, it will charge you a price for broadband that is inclusive of the line rental costs, which is why you'll notice that Naked Broadband is generally not cheaper than an inexpensive bundle plan – indeed, it is often higher, to factor in the added difficulty of installing Naked ADSL.

When Naked Broadband is offered at a cheaper price, you'll find that it's often from providers who typically offer free calls as part of their broadband plans, like Optus. In these cases, the providers haven't had to factor in the calls that you're going to be making into the cost of the plan, and so are able to offer Naked Broadband at a cheaper price than their usual bundle costs.

So when is Naked Broadband a good idea?

Typically, Naked Broadband is only a good idea if you're not going to have control over the phone yourself. For example, if you're setting up a Bed & Breakfast, or a house for uni students, where you personally won't be living there but you will be paying for the internet, you may not want the occupants of the property to be able to make phone calls. Even if you've made this part of the rules, there's always the chance that someone will have a handset that they plug into the phone port, and then you might get a nasty surprise at the end of the month.

If that describes your situation, then Naked Broadband is a good idea, because it makes it impossible for anyone to make or receive calls.

However, for everybody who plans to live at the property themselves, a much better idea is simply to pick up a cheap bundle plan and then not use the home phone. No provider can force you to make calls – they can't even force you to plug in a handset, if you want to avoid telemarketers! Simply get yourself a bundle and then pretend that you've got Naked ADSL; you'll save money on both your monthly bill and the initial connection fees.

Just make sure that you buy a bundle that doesn't include any free calls, so that you're not paying for a service that you don't need. We recommend the following providers:

TPG: 1300 106 571
Dodo: 1300 136 793
Club Telco: 1300 138 155

2. I make a lot of phone calls – how do I avoid a hefty phone bill?
On the other end of the scale is another problem. If you're someone who makes a lot of calls on your landline phone, what's the best option for you? Because of the same reliance on mobile phones that many customers have, lots of providers have turned their focus away from including free calls in favour of some of the other big drawcards for customers these days: free modems, waiving connection fees, and low prices.

Which is all well and good, but what if you are someone who makes a lot of calls on your landline?

There are still some great providers out there who provide either free calls or free "credit" for calls each month. Notable amongst them are iPrimus and Telstra, but for now we'll be talking about two of the providers who offer the best deals on your phone calls.

Optus (1300 137 897) is still the heavyweight in this particular arena. They offer a range of different plans for every kind of consumer. You could check out the following:

You can also find a wide range of options on contract lengths, free modems and connections, and other options like Optus's MeTV service when it comes to signing up with them. For more information or to sign up today, give them a call on 1300 137 897.

In contrast to Optus's myriad of options, TPG (1300 106 571) has one very simple way of dramatically reducing your phone bill. On any of their three bundle plans (the 20GB, the 100GB, or the Unlimited), an extra $10 will give you unlimited local and national calls, and 100 international minutes. This low price and simple addition is a great way to make your landline easy to use, and though mobile calls are not covered, they are still priced very reasonably, with a 39c call connection fee and then 39c per minute, capped at $2.50 for up to twenty minutes of talking.

Particularly if you have relatives or friends overseas who you'd like to be able to call for free, TPG is a great option. You can call us for more information about TPG or about bundle plans in general on 1300 106 571, and we'll be happy to answer any questions that you have.