What are the best NBN speeds and providers in Australia
The NBNs intention is to provide faster connection speeds to all homes and businesses in Australia.
You may be wondering which ISP is currently providing the fastest connections available today.
We'll show you how you can figure out what is going on if your internet speed is lagging by using speed tests that are available online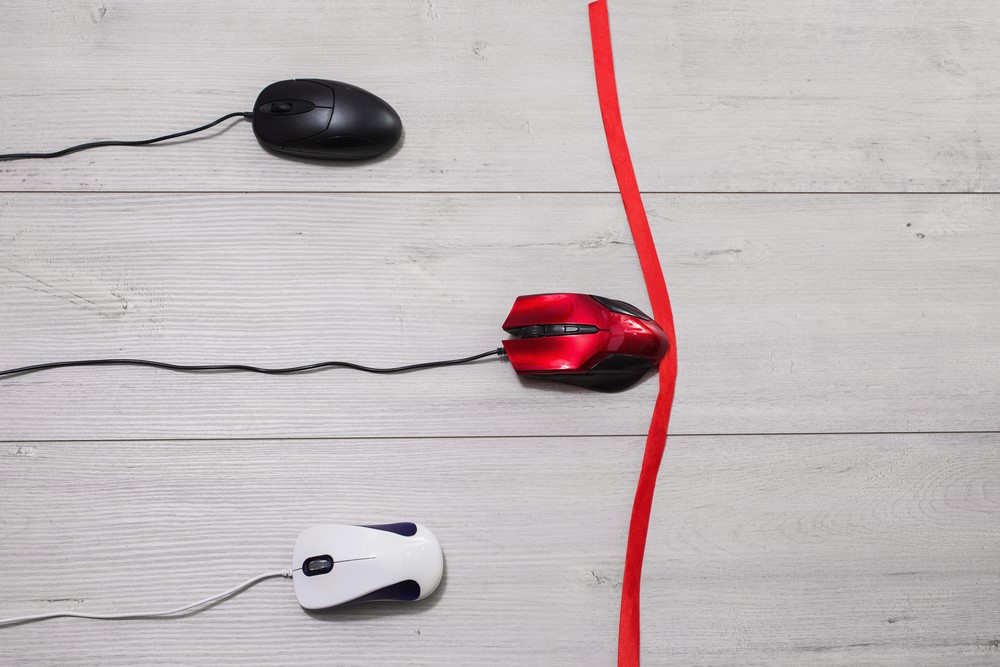 It is no secret that most of us wish we had internet speeds that could rival what you see on TV shows and speeds that other countries on the globe are so blessed with. In Australia, though we are slightly lagging behind the rest of the world, the NBN rollout map is our saving grace. With the intention of providing faster connection speeds to all homes and businesses in Australia, NBN is the way of the future for our nation. So, for those who already have access to the NBN, you may be wondering which ISP is currently providing the fastest connections available today. Internet speed is subjective and based upon your individual needs such as streaming movies, music or uploading files onto the web. With that in mind, we will look into the 3 internet broadband providers that are at this point of time, providing some of the best NBN speeds to Australians. We will also touch on how you can figure out what is going on if your internet speed is lagging by using speed tests that are available online. Read on to find out more!
Telstra is Australia's biggest telecommunications and media company which builds and operates telecommunications networks and markets voice, mobile, internet access, pay television and other entertainment products and services to us Aussies every day. Telstra provides customers with a selection of NBN bundles to pick from, based on varying data allowance, preferences and individual needs. Ask yourself, what do you use the internet the most for? Do you like to stream movies and download music, or do you just need basic requirements to get your homework done?
Telstra's 3 NBN bundled plans in their most basic forms all come with maximum download speeds of 25Mbps, with speed boosts available to speed things up even more. In addition to a basic bundle, you are able to purchase upgrades that will further strengthen your NBN connection. An additional $20 per month added to your plan will bring your connection up to their 'Very Fast' 50Mbps download speed, and similarly, an additional $30 per month will get you connected to their Superfast 100Mbps internet which is the maximum speeds available at the moment. Very Fast and Superfast connections are a great option for a household of multiple streamers - so if you have a family or a share house, such a connection would be ideal.
Optus has recently revamped their broadband options, and customers are now treated to a much more streamlined approach that allows them to easily navigate their options and choose between the various NBN bundles that are on offer.
With Optus, you can start off with purchasing a My Basics bundle which will provide you with Tier 1 download speeds of up to 12Mbps. A My Basics bundle will set you off at $80 a month, with upgrades to 25Mbps (Tier 2) and 50Mbps available at $10 and $20 respectively. Those with bigger needs can choose to add an additional $30 to their My Basic bundle to get NBN speeds of up to 100Mbps (Tier 5), the fastest speed available now. Optus does provide a highly reliable, fast and consistent NBN broadband connection, ensuring that everyone in your household or office can go about doing their own thing on their computer without having to worry about draining the connection speed for others.
Mate Communicate is another fantastic and up and coming ISP which provides its users with unlimited data plans which come at various differing price points. Mate has recently won the hearts of Australians and was determined to be the top ISP of 2016 by Product Review users. The diversity of plans offered by Mate ensures that everyone has the chance to find a plan that suits their personal needs, regardless of the budget that they have for their internet expenditure
For a Tier 1 connection with made, you'll fork out Just $59 a month which will give you a decent speed of up to 12Mbps. Tier speed increases are available for added costs - 25Mbps for $69, 50Mbps for $89 and 100Mbps for $99.
What Do I Do If My NBN Connection Is Lagging?
Now, if you have already purchased one of the plans mentioned above but find that your internet speeds are lagging behind like a half-asleep snail, you may have to head over to Speedtest.net to see what the problem may be.
Once you log on to Speedtest, all you have to do is click on "Go" and this handy website will bring up data such as your Download Speeds and Upload Speeds. If your download speeds seem way lower than what you originally signed up for, this could possibly mean that there is a problem with your WIFI signal. Do keep in mind that all download speeds advertised are based off a direct connection to your modem with an ethernet cable. Therefore, if Speedtest says your download speed is 2Mbps when you have signed up for a Tier 1 plan that offers you 12Mbps, you will have to connect your computer to your modem with an ethernet cable and test again. You should receive a reading that is much closer to what your plan offers you when directly connected to the modem. If this is not the case, you will want to contact your ISP and see what the issue with your connection could be.
_____________
We hope that this article has helped you out in deciding which NBN Speeds and ISP provider best suits your needs. If you have any queries, do not hesitate to contact us today on 1300 106 571