Use a pocket WiFi device to set up your own portable WiFi zone
Connect multiple devices to your mobile broadband connection
Prices typically start around $20 for around 5GB of data.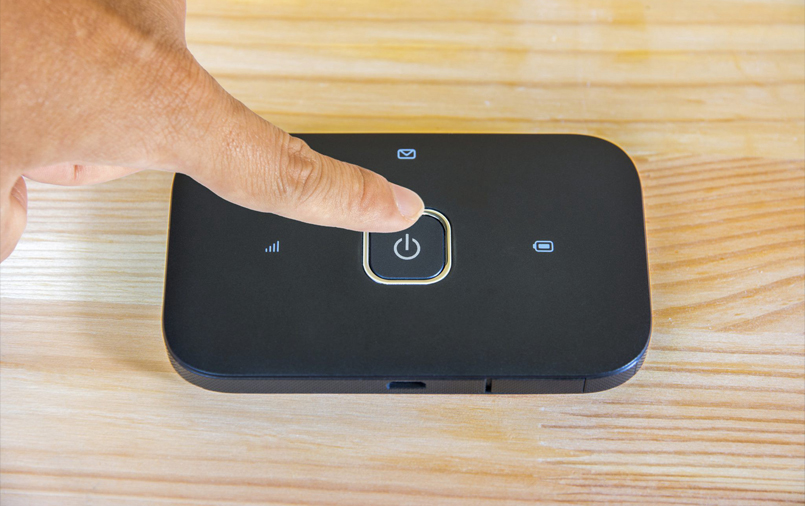 As hot-spotting becomes more and more of a common function on our smartphones, you may be wondering why we are still talking about pocket WiFi.
Rather than being outdated by mobile tethering, pocket WiFi router technology has also been enhanced over the years. This can be a worthwhile investment if it fits your needs.
What is pocket WiFi?
Pocket WiFi is a mobile broadband device that connects to mobile phone towers using a SIM card. It provides an internet connection that is broadcast over a WiFi signal which you can pick up on your laptop, smartphone, iPad, or any other WiFi-enabled device. Just like a normal WiFi modem, it is extremely easy to set up a password so that nobody can access your data supply without your permission. This is recommended to ensure the security of your connection.
Best Pocket WiFi Deals
Telstra 4G dongle plans and pocket WiFi
Upfront Data Plan Extra Small - $21 per month, 5GB data

Upfront Data Plan Small - $31 per month, 30GB data

Upfront Data Plan Medium - $61 per month, 75GB data

Upfront Data Plan Large - $91 per month, 400GB data
Here's a guide on Telstra's pocket WiFi devices.
Vodafone Pocket WiFi plans and deals
10GB Red Modem Plan - $23.75 per month

40GB Red Modem Plan - $43.75 per month

100GB Red Modem Plan - $63.75 per month
Optus Pocket WiFi plans and deals
$15 Data SIM Plan (M2M) - 10GB

$25 Data SIM Plan (M2M) - 50GB

$50 Data SIM Plan (M2M) - 150GB
Learn more about Optus' pocket WiFi devices here.
What are the advantages of pocket WiFi?
Whenever you connect to the WiFi offered at your favourite café or at the public library to access your banking or other sensitive information, you are running the risk of someone being able to easily hack in. Your own pocket WiFi, on the other hand, offers higher security with password protection as well as a WPA (Wireless Protected Access) and WPA-2 Encryption.
Furthermore, although pocket WiFis share similarities to mobile tethering such as being extremely portable and easy to share with others, pocket WiFis tend to eat up less of your battery life. Not to mention, some pocket WiFi devices can even double as a charging pack for when you're on the go.
Mobile data is typically very expensive too. In this case, a better deal might exist with pocket WiFi for any instances where multiple users need to access large amounts of image and video data. Additionally, for many people living in remote areas, NBN or ADSL might not be an option, but pocket WiFi might be an alternative.
If you have any further questions about wireless connections and WiFi plans or any inquiries about the best option for you, please don't hesitate to call us on 1300 106 571.