Telstra internet outage keeps millions offline
Telstra network outage affects millions of customers
Fault blamed on international pipe fault
Also Dodo hardware issues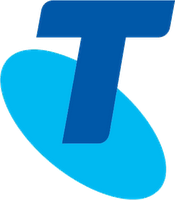 Millions of Australians were affected yesterday during a major outage of the Telstra network.

From around 1.50 PM in the afternoon Telstra, iiNet, and Dodo customers could not access the internet. A Telstra spokesperson said most customers were back online by three that afternoon. The outage affected all fixed-line broadband, the Next G mobile service, and BigPond mail service. Users were also unable to connect to international sites. Customers on Optus (1300 137 897) networks and networks where the provider, such as TPG (1300 106 571), owned their own DSLAMs remained unaffected.

Telstra spokesperson Karina Keisler said: "The cause of the outage is unclear at this stage, and while it's since been restored, we're working quickly to try to identify the cause."

Currently, two particular factors have been outlined for investigation. Telstra have pointed to the brief failure of an international cable as the cause for the outage, but Dodo (1300 136 793) have put out a statement suggesting that it was a Dodo hardware issue that caused the network to go down.



Dodo's CEO, Larry Kestelman, said: "Dodo experienced a hardware issue with a Cisco border router. This issue caused Dodo to broadcast network routes to Telstra. In normal circumstances, this would not result in a network outage. However, it appears that these routes were accepted by Telstra and propagated to Telstra's downstream customers rather than Telstra simply filtering the routes. This caused major issues for Telstra and its customers which should have been avoided."

It is unclear whether which provider, or both, will have to pay any possible fines for Service-level Agreements (SLA) fines.

Telstra have warned that they are currently experiencing a "high volume of calls" to customer call centres, and waiting times may be longer than usual.