Telstra on the move with NBN and Mobile
$3.5bn profits on $28.5bn revenue
$500mn back into NBN infrastructure
1500 more 4G sites
Telstra announced a strong finish for financial year 2011-2012, with 1% growth fromt he same period last year, despite a steep drop off in fixed telephony. Most of the growth came from mobiles, as expected, but there was also a small profit made from fixed-line broadband. In total, Telstra made $3.405bn profit on $25.5bn revenue.
Click here to compare BigPond plans against other providers - or call us on 1300 106 571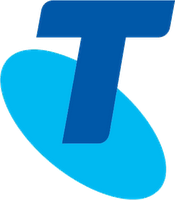 Of that profit, CEO David Thodey has pledged $1.2bn in further putting Telstra's mobile network out of reach of the competition, and $500mn over the next two years towards National Broadband Network (NBN) links.
The $1.2bn on mobile is higher than the already impressive $700mn the telco has spent on NextG in the past few years, and will seek to add up to 1500 new base stations carrying Long-Term-Evolution (LTE) upgrades.
Next Step
The terms LTE and 4G are often used interchangeably, even though both have actual guidelines set by the 3GPP, a global standards board for GSM communications. Specifically, LTE is defined as having download rates of 300Mbps, upload speeds of 75Mbps and latency of 5 milliseconds. The 4G standard is even more unfathomable, with peak download speeds of 1Gbps, and average speeds expected at 100Mbps.
Of course, even networks that are leading the world, like Telstra's, fail to come close to anywhere near these definitions. The guidelines are intended to set a standard, and to also standardize modulation techniques to achieve these expectations (modulation being the method by which carrier equipment breaks down data into ever more refined digital signals, to get more speed through the air).
That said, Telstra's network is serving up average speeds of 35Mbps with uploads speeds at about half that, and expanding at a breakneck speed. Telstra's 4G network already covers 40% of the Australian population, mostly within a stone's throw of each capital city CBD. Another 1500 towers would increase that footprint out to regional areas, where mobile speed is desperately needed.
The NBN expenditure is mostly to put the parts of the Telstra network being used by NBNco into good shape for the crossover. Telstra will still have much to do with the NBN, even more than first anticipated.
What Telstra is gearing towards
Part of Telstra's $11bn involvement with the build of the NBN restricts it from advertising LTE and Mobile Broadband as a suitable alternative to the fibre network for 5 years. This falls neatly into the plans of most wireless operators, who are detaching themselves from advertising mobile broadband as an alternative to any fixed-line connection, in the face of overwhelming demand and dwindling spectrum.
Telstra, on the other hand, has much to lose by relinquishing control of the country's last-mile infrastructure to the NBN. As such, its accelerated pace of rollout indicates that after that 5 year prohibition is up, Telstra will be pushing its mobile network in a big way, as being strong and fast enough to meet most people's needs.
Current bandwidth demands is estimated at about 20GB a month, with a wide gulf between big users and infrequent users. But with Pay TV moving online, as well as other data-hungry applications, that number can be expected to increase dramatically as the NBN delivers high speed connections to previously isolated areas.
At the same time, mobile broadband usage caps restrict most users to 10 or 15GB. To increase both speed and bandwidth, networks would need to get denser, use more efficient radio spectrum and allow for a fixed delivery model over broadcast. These all seem within Telstra's scope.
For the spectrum issue, Telstra is expected to be front and centre when the government auctions off the 700Mhz spectrum previously used for analogue television, considered the best range for distance and throughput. Apportionment of this radio band will be hotly contested, with all three major networks (Telstra, Optus and Vodafone) all expected to bid big, and with new players like Google expected to jump in as well.
Telstra already has the densest network, with over 10,000 sites bristling the landscape (Optus is behind at about 8000, Vodafone at nearly 6000). The argument against wireless replacing fixed line is that you would need a tower at almost every home – Telstra certainly seem to be going for something like that.
Parity with Fixed Line
Most mobile broadband supporters believe it's a matter of time and investment before wireless is fast enough/stable enough/offers enough data to properly compete with fixed line services. A service with average speeds of 40Mbps (with peak speeds of 100Mbps) and 100GB of data might do the trick, but this would require a vast amount of active fibre beneath every cell site (to provide the capacity), and overlapping cells (to provide the consistency). Only at this or a similar flashpoint could mobile broadband be considered a comparable service to fixed line, with its mobility advantage factored in.
The NBN will be using LTE Fixed-Wireless in the 7% of Australia that can't be connected with fibre, a configuration where the signal is not open-broadcast, but directed; the signal blankets an area and is collected by roof-mounted antennas, connected with a drop lead to a modem. This allows for the wireless carrier to know exactly how many people are being connected at any one time, rather than allowing anyone with the right device and an account to move into the network when passing through. This allows for steady 12Mbps connections and plans in the hundreds of gigabytes.
Telstra is placing themselves well to properly compete on a similar playing field. If they bolster their network enough, they could offer a truly mobile service where customers can take a heavy duty, high download connection anywhere they go. And most content can be unmetered, if customers take advantage of Telstra movie and music streaming sites.
Telstra may not be able to compete head-on with the NBN for 5 years; but with their current rate of network building, it's going to be interesting to see what's on offer when the shackles come off.