MyNetFone - best for Naked DSL
Dodo - Best for free hardware
Internode - best for customer service
Internet Service Providers (ISPs) shouldn't have much to offer during the Christmas shopping boom, seeing as how they sell what's essentially a utility connection and not a product that can be easily wrapped up as a gift. But with everyone in a buying mood, they certainly try their best to get in on the action.

Dodo – XBOX 360 + XBOX Live Gold Subscription - $80/month incl unlimited data + line rental



Call 1300 136 793

Dodo's current promotion actually does have some hardware involved. For what amounts to $20 extra per month on their usual unlimited bundle, you get an XBOX 360, a Kinect motion sensor kit, copies of Disneyland Adventures and Kinect Adventures, 25 months of XBOX Gold Live online gaming service, and a copy of either Sesame Street (for kids) or Halo 4 (for big kids).

As for the broadband, you get Unlimited ADSL2+ (no limits on downloads or uploads), a standard phone service and free connection on a 24 month contract. The one caveat – no free modem. If you have a modem from a previous ADSL connection, then you can probably use that: otherwise you would need to purchase a modem separately.

Overall, this is a pretty good deal if you were looking to surprise the kids/partner with an XBOX anyway. Even if you're not using it for games, an XBOX opens up lots of other services, most notably Foxtel – which can be delivered via XBOX with a broadband connection.

MyNetFone – Free Wi-Fi Modem on 12 month contract with plans 200GB and above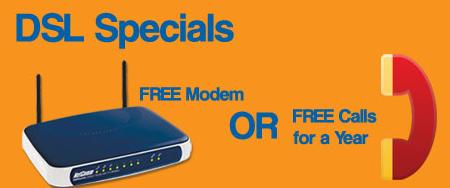 Call 1300 421 046

MyNetFone should be getting a lot more press. They're focused on delivering Naked DSL (ie. fixed-line broadband with no standard telephone service) and on finding a reasonable solution to every other 'bubble' in the market. For example: any provider offering tons of data for little money, will also require a steep setup fee OR a long contract. Providers who offer free modems and a free connection generally charge more per month and give you less data.

MyNetFone have a pretty decent mid-way for both problems. For $60/month, you get 500GB data – 250 peak/250 off peak. The connection fee is only $49, the contract is 12 months only and you get a free Wi-Fi modem.

They can also deliver some excellent VoIP solutions, which is really their core business. On the above plan, you can swap the free modem for free calls for a year – otherwise their phone plans start from $20 a month for 200 free calls (local/national) and 200 free calls to mobiles as well.

Internode Summer SIM Giveaway/150GB Naked Special/Eve Promotion/$99 Bundle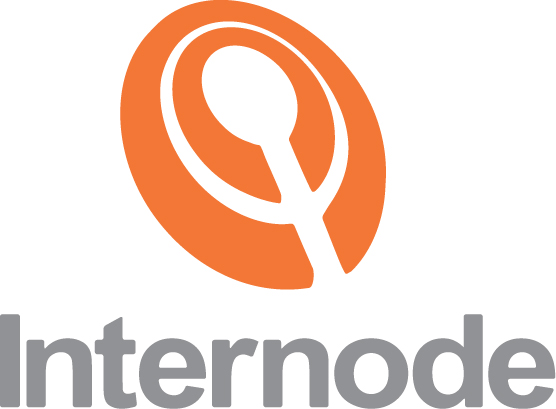 Call 1300 106 571

Internode trades on its superior, all-Australian based technical support and customer service, which has been rated at or near the top of the industry for over a decade now. It is, however, less prone to offering deals and promotions, preferring to never cut corners that would jeopardize its gold-plated technical prowess.

Since their takeover by rival iiNet in late 2011, Internode have had more scope to offer new services and deals. The first big departure is to become a Mobile Virtual Network Operator (MVNO) meaning that they can offer low-cost, high value SIM cards using an existing mobile network (usually Optus) without having to build their own.

Internode's NodeMobile plans are surprisingly excellent value, with a $20 plan giving you $450 credit and 1.5GB of data – or $40 giving you $750 credit and 3GB data. When taking up a broadband and phone bundle for 24 months, you get the $20 plan free for six months (Summer SIM Promotion).

Naked Broadband is meant to save people money, by eliminating line rental as part of the cost of a broadband connection – but people are usually surprised to find that it costs the same anyway (for example – a broadband connection might cost $50 + $30 line rental, whereas the same Naked DSL plan costs $80).

Internode is keen on getting customers onto Naked Broadband, so they've started a promotion whereby a $60 Naked plan, usually coming with 30GB data, will now come with 150GB. This compares very well to a bundled phone and internet plan, which is still $60 for 30GB.

For customers in South Australia, Internode is running an 'Eve' promotion, an answer to Telstra's recent acquisition of Adam Internet, a regional SA-only ISP. The Eve promotion gets you a $50 credit, per month, on either the 150GB Naked plan or the $80, 200GB bundled plan, when connecting for a 24 month contract. Connection fee is waived as well.

Last but not least, Internode has started offering a $99 "Four-Play" (har) bundle, including 200GB data, NodeMobile SIM card, Home Phone and Fetch TV, an internet-based Pay TV service. Available with free connection on a 24 month contract.

For more details on these and other offers, call us on 1300 106 571!