Stop getting ripped off: Get a broadband plan with calls included
Best broadband plans with calls included
Unlimited local, national and mobile calls
Never pay per minute again
Are you a big talker? Do you want to simplify your bills by bundling broadband and phone calls together? Are you looking to save money each month? If so, you should consider taking advantage of the some of the best bundle deals that are available on the market. TPG, iPrimus, Eftel and Dodo all offer unlimited broadband and unlimited calls for just under $80. These plans are the best on the market because the calls included are generous and cater to consumer needs. You don't want a plan with tricky hidden costs, or additional costs for national and mobile calls. The following plans are the best in the country, easy to manage usage and hard to go over the limit.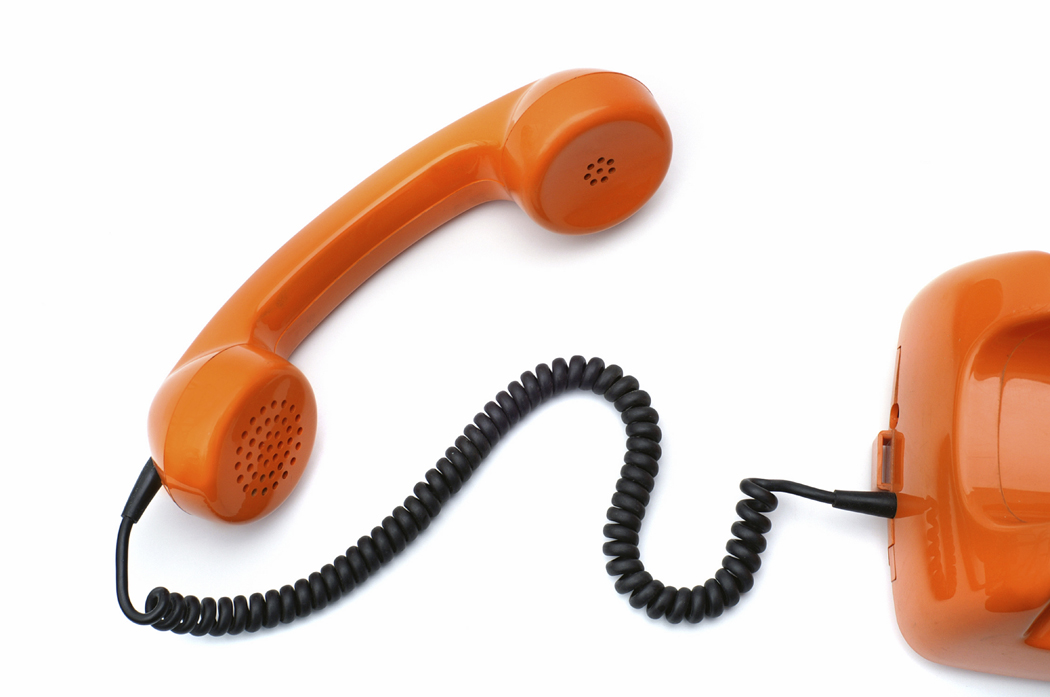 TPG Unlimited Bundle
TPG's "Unlimited Bundle" plan includes unlimited broadband and calls and is priced at $79.99 per month. This bundle includes unlimited broadband which means you can use the internet as much as you like, whenever you like. With this plan you will never need to worry about going over your usage limit. The best feature of TPG's $79.99 unlimited bundle plan is the calls included. Most companies will charge you a standard flat fee for local calls and charge you per minute for mobile and national calls. This plan includes all these calls free. You can call any Australian home phone and mobile as much as you like and whenever you like. The calls even include 13/1300 numbers. Pretty good right? It gets better! For those who call overseas, the plan also includes unlimited calls to 10 specific countries.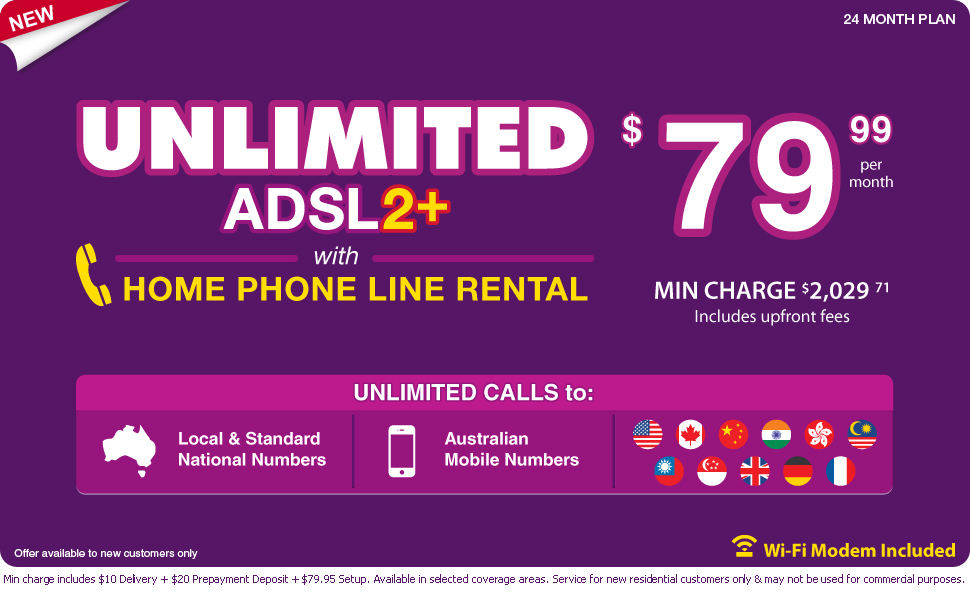 To check if this plan is available to you call 1300 106 571

iPrimus Home Max
iPrimus have very recently improved their plans to become more competitive in the market. Their "Home Max" plan includes unlimited broadband and calls for the price of $79.95 per month. Like TPG's Unlimited Bundle plan, iPrimus' Home Max gives you unlimited access to the internet and unlimited calls to Australian local and national landlines and Australia mobiles. Be careful though, this plan does not include 13/1300 and other premium numbers. However, the plan does include calls overseas to specific countries. On this plan it is very hard to pay more than $80 a month unless you do call premium numbers or countries overseas that are not included.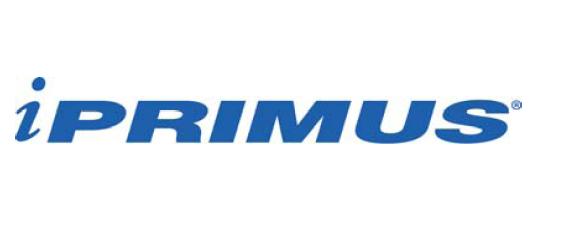 To check if this plan is available in your area call 1300 137 794

Dodo Unlimited Bundle
For $79.80 per month you can get Dodo's "Unlimited Bundle" which includes unlimited broadband and unlimited calls. Like TPG and iPrimus' plans, Dodo's Unlimited Bundle plan allows you to use the internet to your heart's content and also the home phone. Calls included with your home phone are unlimited local and national landlines, and unlimited mobile. This plan does not included free calls overseas but it is a great value plan nonetheless. If you plan on making calls to premium numbers you should consult with Dodo to check what numbers are included and excluded on this plan.


To contact Dodo call 1300 136 793

Eftel
Eftel's "Duo Unlimited" plan is priced at $79.95 per month. This plan includes unlimited broadband data and unlimited calls locally, nationally and to mobiles. This plan is much the same as what Dodo provides in that it does not include unlimited calls overseas; however it is still very generous compared to other plans on the market. Again, unless you make calls overseas or certain premium numbers, it is difficult to pay more than $80 every month.
To check if this plan is available you need to call Eftel on 1300 302 942.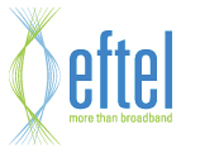 Conclusion
Most broadband and home phone bundle plans offer poor value in terms of calls included. For the majority of plans you will end up paying extra per month for each call you make. Furthermore you need to be careful of plans that offer calls included but with hidden costs. Don't be fooled into thinking mobile calls and long distance calls are included when for most plans they are not! TPG, iPrimus, Dodo and Eftel each have plans that are no fuss with very generous calls included.