Club Telco offer great plans with no contracts
No set up fee, but $50 annual membership fee
Great customer service
Club Telco is an Internet Service Provider (ISP) with a few differences. Compare Broadband takes a look at what customers can expect from Club Telco's ADSL2+ services.

If you would prefer to speak to this ISP directly, call Club Telco on 1300 138 155.

Update - Club Telco has now released a $25 Unlimited plan, on a no-contract basis.
This is ideal for heavy users and is now the cheapest unlimited broadband plan in Australia.

Cost

Price isn't everything, and most customers who we speak to are also interested in reliability, customer service and technical support. But competitive plans are certainly important, so how does Club Telco match up?

Club Telco only offers two standalone ADSL2+/ADSL1 plans: a light plan suited to consumers who like to surf the web, check their emails and download the occasional movie or TV show; and an unlimited plan for everyone else.

Both plans are only offered on a month-to-month basis, which means no penalty fee if you leave after a month. There is no set-up fee but there is a $50 annual membership fee.

On the 10GB plan, the connection speed is shaped to 1Mbps once the limit has been exceeded. Only downloads are counted, not uploads.

Until recently, there was no additional cost for regional customers. Unfortunately Club Telco has now fallen in line with other ISPs and is offering three different prices, depending on the customer's area. However, prices are still very competitive, especially for urban customers.

Club Telco's 10GB plan is $30 a month, plus the cost of a landline from another provider, or $40 for regional customers. For the same price, you could get 50GB (split 25GB in the peak and 25GB in the off peak) from TPG, and 10GB from Eftel. However, TPG customers have to sign up to a 12-month contract and pay a $59.95 set-up fee (or no set-up fee on an 18-month plan). Eftel offers month-to-month plans, with a $69 set-up fee.

Club Telco's unlimited plan costs $25 a month. There aren't too many competitors for this plan, with only TPG and Dodo offering unlimited standalone ADSL2+ plans. Club Telco is now the cheapest unlimited provider, beating Dodo ($39.90 a month on a month-to-month contract with a $99 set-up fee) and TPG ($59.99 a month with a $59.95 set-up fee on a 12-month contract).

In other words, Club Telco is one of the best value internet providers around - provided you live in the right area. Contact Club Telco to find out if you qualify for the $25 unlimted plan by requesting a call back.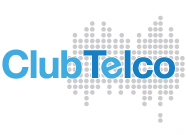 Membership fee

It's not very common for a broadband provider to charge a membership fee instead of a set-up fee. Set-up fees can be very expensive, but they are one-off charges, while a membership fee is ongoing. If you only intend to stay for a year, it's not a problem - $50 is actually one of the lowest fees we have seen, especially for a month-to-month contract.

Fortunately, there are some benefits to being a member of Club Telco in the form of a discount card. Discounts include 5% off a Coles gift card and 35% off cinema tickets at Hoyts and Village Cinemas, 5% off Europcar rentals, and more. A 5% discount on the weekly shop could soon add up to $50 of savings alone.

Customer service

All Club Telco's customer service and technical support is based in Australia. As a point of difference from other telcos, Club Telco is giving every customer their own dedicated Account Manager. So if you have a problem with your service that needs more than one phone call to sort out, you will deal with one person, who will be responsible for making sure you stay a happy customer.

Another bonus is a variety of payment options: Bpay, direct debit, credit card, cheque, over the counter at Australia Post, all are accepted without any extra fees.

Apart from the $50 membership fees, there are no extra charges at all. That means no charge to upgrade or downgrade your plan; no set-up fees; no early exit fees; and no relocation fees.

Who is suited to Club Telco?

As there is no reliable data for customer satisfaction with their telco (there are some surveys from Roy Morgan which we publish, but these only deal with the biggest ISPs) it's difficult to assess Club Telco's claims to be a top provider for customer service.

However, the fact that Club Telco does not lock customers into long-term contracts suggests this ISP is confident its customers will not want to leave. With few fees, very simple plans, a range of payment options and a dedicated customer service manager, Club Telco would suit just about anyone.

More details
Get more details from Club Telco or call now to ask a question on 1300 138 155.