There are various reasons why you may opt for one of the best NBN bundles offered in the market today such as convenience.
However, are these plans really more cost-effective? Read on to find out.
You should also take note of the process in case you want to switch providers.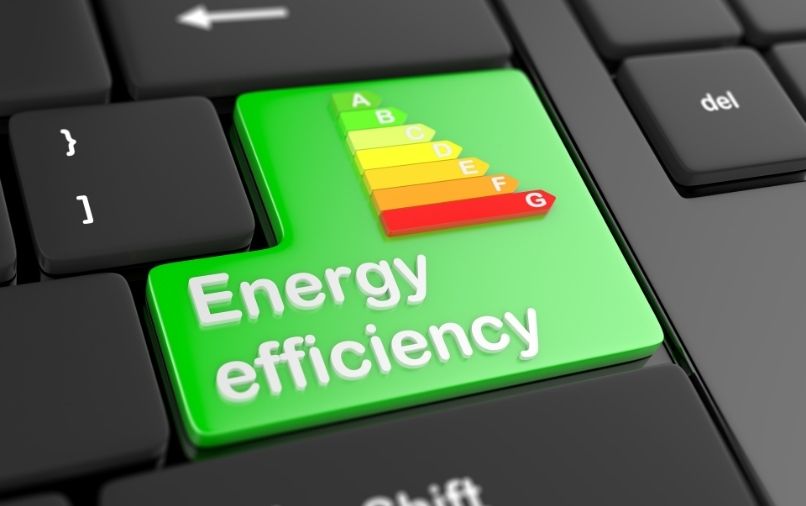 In this article, you will find:
Considering the top NBN bundles in the market? Wondering if they're really more cost-effective? Let's explore and find out.
To bundle or not to bundle: The benefits of bundling energy and Internet
If you are looking to save some cash on your utility bills, bundling energy with Internet costs can make a lot of sense. Not only can you combine various utilities into one bill, you can streamline household management and save a bit of money along the way.
The benefits of bundling your energy and your Internet package include:
Save money. Bundled services are usually offered at discounted prices. These savings can be as much as 30% off compared to when you pay for them individually.
Exclusive deals. Some providers may even offer exclusive deals like free installation, gift cards, or sign-up credit.
Easier bill management. Bundling merges multiple utility services into one bill. Just imagine the ease of paying for all your utilities in one go.
Single point of contact. It's convenient to have all your utilities housed by one provider. In cases you need to contact customer support, there's only one point of contact to deal with.
Convenient household management. Moving soon? Having a single point of contact also saves you from the need to notify your providers separately for each service.
Drawbacks of energy and Internet bundles
Along with the pros, there are some drawbacks to bundling your energy and Internet - though there aren't that many. These include:
Dynamic energy rates. A downside of opting for an energy and Internet bundle is dealing with fluctuating energy rates. If you choose a certain energy bundle and discover another provider offering a lower rate, it might be inconvenient to switch because it can affect your Internet plan too. This could lead to paying more than if you had separate providers.
More costly. You might choose an energy bundle for the upfront discounts and perks, but in the long run, you could end up paying more compared to separate plans. This is because a single provider may not have the lowest prices for all services. For example, providers might offer a good Internet price but have higher energy rates than other providers, resulting in overall higher costs for your plan.
Providers offering energy and Internet bundles
Some telecom companies now provide energy services, while a few energy providers offer Internet services.
Players like Dodo, Kogan, AGL, and Origin promise convenient and cost-effective bundled plans.
Dodo
Dodo, a long-standing player in the telecom industry known for its budget-friendly plans, has recently expanded its services to include energy offerings. It maintains competitive prices in Victoria, NSW, Queensland, and South Australia. As an added incentive, switching your electricity to Dodo also grants you three months of free Internet.
Dodo stands out for its high solar feed-in tariffs in SA and VIC and the availability of digital live chat support. While gas usage rates are considered reasonable, it's essential to note that plan prices may change without prior notice. Despite offering reasonably priced plans, Dodo is recognized as one of the pricier providers, especially concerning GreenPower rates.
Kogan
Kogan, an Australian online retailer, has emerged as a significant player in the energy sector, offering natural gas services in Victoria. Ausgrid distributes the electricity provided by Kogan, although plan prices may fluctuate based on individual circumstances.
Kogan stands out for its user-friendly app for plan management and the availability of contract-free plans with no benefit periods. However, opting for Kogan plans may have drawbacks, such as lower feed-in rates for solar customers and the absence of GreenPower options.
AGL
AGL, a prominent provider of electricity and gas, has expanded its services to include telecommunications.
What sets NBN plans apart is the competitive rates, unlimited data, no-contract terms, and zero setup fees. If you choose a broadband plan from AGL along with an energy product, you can enjoy monthly discounts.
Origin
You have the option to choose an Internet and energy bundle from Origin, a major player among the country's "big three" energy retailers. It provides three NBN plans: Everyday 25, Experience 50, and Enthusiast 100.
When bundled with your energy requirements, you receive a discount. These plans offer unlimited data, and you can choose between a no-contract term or lock-in contracts of 12 or 24 months.
Saving money with an energy and Internet bundle
Will you really save money? Well, it depends. Energy and Internet bundles might sometimes cost more than standalone services, so it's crucial to do some research for a well-informed decision.
Consider factors like usage costs and supply charges. Compare base rates for electricity (c/kWh) and gas (c/MJ) for usage costs. For supply charges, determine your daily connection fee.
Pay attention to discounts and contract details. Remember, discounts are often temporary, so don't solely rely on them when choosing a plan. Check contract details for potential fees if you decide to leave early or pay late. Understand the switching process if you ever want to change providers.
How to choose the best plan
Research your options
Start by comparing the prices of various Internet and energy providers in Australia for the cheapest plans. Prices are usually quite similar, but differences in contract type, contract length, and any additional fees can make one provider stand out from the others.
Consider priorities
Once you've checked the prices, think about what you require from your Internet and energy providers. Make a list of your priorities. If you want an Internet plan with unlimited data, find a provider that offers this type of plan.
Compare plans
After listing your priorities, compare plans from various providers to find the one that suits you best. It might be overwhelming due to the many options, but with careful research and time, you can find the perfect plan for your needs.
The bottom line
Many providers offer bundles for energy and Internet, making things convenient, but it might not always be the most cost-effective. Contact our team for utility bundle plans today and let us get you connected.