ACMA's new protection code: what it means for you, and how to save money right now
New powers to hold telcos accountable
Lower turn around times on disputes
Eliminating 'Bill Shock'
he Australian Communications and Media Authority (ACMA) is a regulator with a broad portfolio that aims to cover everything under the telecommunications umbrella. This includes broadcasting, internet, telephones, mobile phones and even the apportioning of radio spectrum. It falls under the similarly broad federal government Department of Broadband, Communications and the Digital Economy.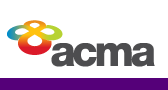 The regulator has achieved some significant wins in its short history, most notably in crippling the Premium SMS market which caused so many headaches for carriers and bill-payers alike. In 2010, ACMA's chairman Chris Chapman outlined a broad view of Telco Regulation 2.0; an update on the current overarching legislation, the Telecommunications Act 1997, which is already irrelevant.
In his speech to the Commsday summit two years ago ("Reconnecting the Customer") Chapman outlined some guiding principles moving forward. This includes making enquiries easier, removing the need for customers to turn to intermediaries like the TIO when a service provider is proving intractable, and price plans that reflect the role of Internet Protocol (IP) in bringing down prices and opening access to more and more people.
This week's update of powers relating to the Telecommunications Consumer Protection (TCP) Code aims to hold telcos feet to the fire if they fail to adequately meet expectations, with fines up to $250,000 for breaches of the code.
What this means for consumers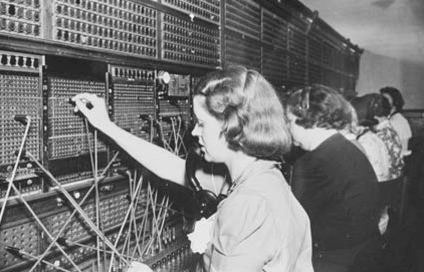 The new powers won't necessarily change any provisions in the existing code, but they should ensure that your mobile, internet or phone provider will be singing a different tune very soon.
The most pressing need is to eliminate Bill Shock. This is particularly prevalent in:

Mobile 'Cap' Plans
Complex Bundle agreements
Mobile Broadband plans
This will mean that in 2013, when these new powers come into effect, it will be harder for service providers to have exclusions to 'infinite' or 'unlimited' plans – in fact, providers can't use these terms at all anymore unless they mean it. If you're advertising that all landline calls are free, you can't exclude 13/1300/1800 numbers – apart from being common, these numbers are often specifically used for essential government services, customer service lines (with frequent long wait queues) and help lines.
Another sore point is excess data use on mobile broadband. Wireless connections to the internet now outnumbers fixed-line connections like ADSL and Cable in Australia, thanks in part to advertising that would suggest a mobile broadband connection is a suitable replacement or alternative to a fixed-line connection. This can bite unwary consumers who don't know how to measure their usage, and are therefore unaware how the vastly more restrictive the data allowances on mobile broadband really are.
When these same customers exceed their usage allowances, the excess bills can be in the hundreds, if not thousands of dollars. Many providers have already shifted to a speed cap, where speeds are slowed down but no charges are laid for excess usage.
Escalations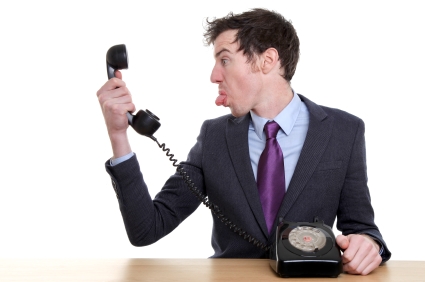 Escalated enquiries must now be resolved within 21 days, down from 30 days.
What's happening right now
A handful of providers have already been acting under the code for a while. The main way to avoid the regulator is to eliminate variable charges – charge a price, offer a service, and have no asterisks. A $50 plan is $50, and shouldn't result in a mystifying bill for $98.74.
In the past, it was reasonable for a telecommunications company to charge variably for each service. The switching costs for each technology was different – carrying a mobile call for 30 minutes was genuinely more expensive than it was for a landline call of the same length.
If we consider a 'switch' to be the point at which your particular activity makes contact with the networking equipment of your provider, and then carried via a high speed transit network to the other end, then we can consider mobile towers and telephone exchanges as switches.
Both of these types of switches are now largely fed by high capacity fibre optic cables, that carry back to internet links. In other words, everything is digital, and everything uses the internet for distribution. The wholesale costs for most carriers have shifted away from distribution and largely towards the initial link.
With that in mind, offering a plan that charges a flat rate for an always-on connection, and then leaving it at that, is becoming more and more possible- and more in line with customer needs and expectations.
Charging per minute rates is still necessary for equivalent services that offer better quality. The best example here is Voice Over IP (VoIP) and analogue landline telephone. VoIP is much cheaper (and free if you use programs like Skype) but offers much lower audio fidelity and reliability. A full analogue phone call made interstate is more expensive per unit, but offers much better call quality.
Many providers offer something of a hybrid – what's sometimes called 'carrier-grade' VoIP. This is where the start of the connection is analogue, and then moved to an advanced IP switch inside the exchange. This is where you see Local and STD calls for free (but rarely mobile calls – since they're still transmitted over a non-internet based network).
What you can use right now
The best bet is to get familiar with what you need, and narrow your focus to just that. Avoid complex bundling, which often includes 'loss leaders' (services sold at cost while distracting from other services sold at a huge margin). When bundling, you're locking yourself into an agreement across all devices. Line rental and ADSL are a natural bundle because they use the same physical line for the connection; bundling in Foxtel and mobile rarely actually brings you any value.


Amaysim (1300 302 942) – Amaysim have been gaining a stellar reputation for fairness, and it's the cornerstone of their business. If you're a big user, then for $39.90 a month they will offer all calls free – mobile, landline, STD, 13, 1300 and 1800. They also offer 4GB of data. Unlike other 'cap' plans, it's actually more difficult to exceed your plan than it is to stay within its confines – to call overseas, you need to manually add credit. There's no credit management – you pay all bills a month in advance, so you get no 'bill' to get 'shocked' by. The only variable is data, and there they offer 4GB for smartphone users – and an industry-low 5C per MB thereafter.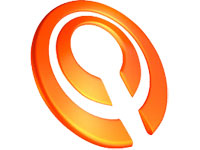 Internode (1300 106 571) – Internode are not primarily known as a mobile broadband provider, and that's not surprising. They've always strived to provide value, and providing value on mobile broadband is notoriously difficult. The underlying wholesale access – paid in this case to Optus – is just too difficult to offer an appealing product.
But they do try. For mobile broadband, Internode will not charge a cent if you exceed your usage – they'll just shut down your service altogether. You'll be given the option to buy a data block for $19.95 for a paltry 500MB – but at least you can't get a massive overuse bill.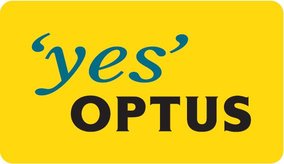 Optus (1300 192 947) – Trying to extract value from large carriers is difficult, but Optus' Fusion plans have long distinguished themselves for properly offering a comprehensive solution with no catches.
For $109, Optus will include 500GB data, free calls to all fixed lines (incl. 13/1300) and free calls to mobiles on all networks (excl. Pivotel, which is satellite based). They'll also include a free connection and free wireless modem. This plan has only just recently done away with peak/off peak splits- use that 500GB any way you like.
Despite the $100+ price tag and 24 month contract, Optus Fusion remains one of the few comprehensive plans from a major carrier that carries no major pitfalls for unwary customers.