Australia loves the Internet – the highlights of the 2012 Nielsen Report
Australia has 5th highest level of internet penetration in the world
51% of online Australians over sixteen use smartphones
Australian population finds uses for both mobile and fixed line broadband
Australia has the 5th highest level of internet penetration in the world, the 2012 Nielsen Report has revealed.
The figures

Nielsen's 2012 Australian Online Consumer Report has proven what everyone already knew – Australians love their internet. With a fiercely competitive market for home internet whether you're looking for ADSL2+ or Mobile Broadband and new NBN plans being released every week, it's no wonder that Australia is ranked so highly internationally for internet usage.

Find the best unlimited broadband plans

Particularly interesting in the new round of reports, though, is the rapid growth in Australia's mobile internet market. This can be linked directly to Australia's smartphone obsession – 51 per cent of online Australians aged 16+ now own a smartphone, and with it, our mobile data consumption is rising.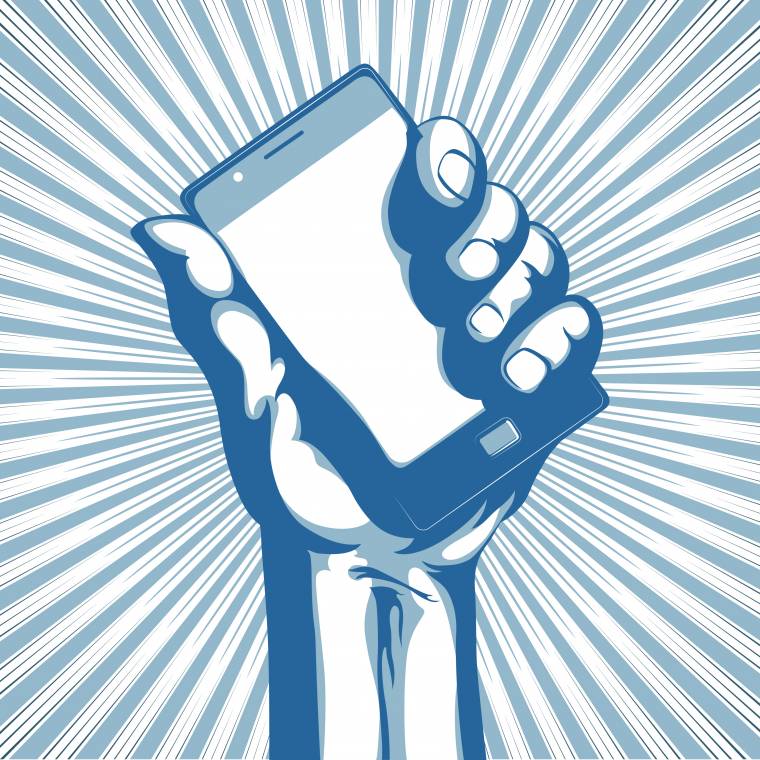 Click here to find the right smartphone plan for you.

Cisco Systems has predicted that by 2015 mobile data will account for 31 per cent of all consumer internet downloads in Australia. This contrasts sharply with the predicted 11.7 per cent of all consumer internet downloads that will come from mobile devices in the UK, and just 4 per cent in the US and Canada.

Additionally, there has been a surge in popularity for tablets – unsurprising, after the news coverage featuring the lines outside stores when the newest iPad was released. They have more than doubled to be present in 18 per cent of households, and Nielsen are forecasting that this will increase to 39 per cent by 2013.

Click here to find a tablet plan that suits your needs.

The widespread smartphone and tablet usage together have resulted in Australia's growing habit of accessing online media using devices other than desktop and laptop PCs while commuting or travelling. People who like to use their smartphones and tablets out and about, away from the comfort of a home fixed line connection, have increased from 42% in 2010 to 55% in 2011.

The facts

The report has come as a surprise to no one. But it is interesting to look at the habits Australians are developing around internet usage.

For a country who hears a lot of complaints around the instability and slow speeds of mobile broadband, we seem to use it an awful lot! Why is there this disparity between the amount of general complaints about mobile broadband and the growing usage of it as a solution to internet woes in Australia?

We believe mobile broadband customers can be broken down into two categories: those who use it when they're travelling (and have fixed line connections at home) and those who use it when they've got nothing else.

Mobile broadband when travelling is obviously the phenomenon the Nielsen Report is commenting on. People who use mobile broadband on their smartphones or tablets are most likely using them while out and about – and predominantly on public transport.

Generally, using your mobile broadband out and about isn't going to be as good as your fixed line ADSL connection at home – and that's okay. We don't expect our phones to have amazing reception everywhere we go, as we know that this varies from place to place, and we feel the same way about our internet. It might be irritating to have to walk up a hill, but in the end, it's hardly the end of the world. The very fact that we can access internet on our phones seems cool enough that we're willing to put up with a spotty connection in some places.

It's important to make sure that your mobile plan supports you with just as much data as you need to avoid expensive excess use charges. That's why we recommend Amaysim's Unlimited SIM, which comes with unlimited calls and texts, and 4GB of data. Or click here for more great cap plans.

Additionally, Australia is seeing more and more public access Wi-Fi spots springing up, which can help alleviate the pain of mobile broadband service by connecting you – no matter how briefly – to a fixed line connection. Free public Wi-Fi can be found now on city streets, in restaurants, cafes, and fast food joints, and even in train stations.

However, it's when people use mobile broadband in their homes as a replacement or viable alternative to a fixed line connection that we begin to hear problems.
Mobile broadband should never be considered "just as good" as an ADSL connection, no matter how misleading advertising around the product can be at times. Although we've detailed before how to try to speed up your dongle, in the end there's no sure fire way.

It's much better, if you can, to sign up for an ADSL2+ connection. Even if you're a light user who thinks you only need 10GB, you'll still be amazed at the speed and quality of your internet compared to mobile broadband, and there are some great details when bundled with the phone – such as TPG's (1300 106 571) 20GB Broadband and Home Phone plan for $39.99 per month.

Don't be confused by the rise in mobile internet – useful and embraced as it is by the Australian population, it's still not a replacement for ADSL broadband! And the government knows that too, staying strong with the NBN rollout despite argument that mobile broadband can provide a perfectly good alternative. Those working behind the NBN know, just as disappointed customers do, that mobile broadband will never be a rival for a fixed line connection.

A final note

The Nielsen Report noted that "consumers draw on a variety of sources and resources to support their decision making", citing online reviews as a source for 71% of people and online videos helpful, too.

Here at Compare Broadband and Compare Mobile Plans, we are dedicated to helping you make the right informed decision! If you want to talk to someone about which broadband or phone plan to sign up for and to work through the fine print and look behind the advertising of an Internet Service Provider, call us now on 1300 106 571.

We can help you find the best plan for you so you too can enjoy Australia's internet-happy and customer-friendly marketplace.