Best broadband plans for families
Best plans that include comprehensive phone service
TPG, Optus, Internode and Dodo all have solutions
Make sure you've investigated all options
"A child of five would understand this. Send someone to fetch a child of five".
Groucho Marx probably wasn't talking about a broadband internet connection when he said this, but Groucho 2012 (a moustachioed robot I've created in my fever dreams) could probably apply the same logic to today. As we get older and the pace of technology exceeds our step, we find ourselves increasingly relying on the shortest people in the house to sort out major purchasing decisions.
Click here to check out our best Home Wi-Fi solutions!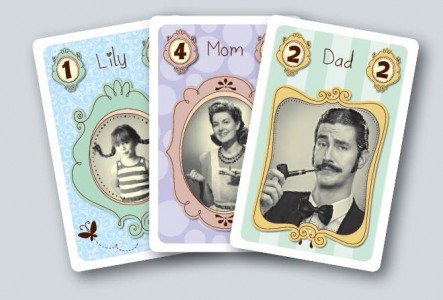 The internet is increasingly becoming the most important technological service in our homes, more important than the TV, more important than the phone. Within the next few years, we might find the phone and TV are reliant on that broadband connection. Our gas and energy meters, home automation systems, heating and cooling, even our lighting – may all be relying on IP (Internet Protocol). We'll all be using IP freely.
For now though, most families use a heavy-duty broadband connection for kids stuff. Playstation Online gaming, downloading music and videos, streaming TV and chatting on Skype. Email and browsing won't tax your connection, but all those other things will require speed and data- and a lot of it.
For 'digital natives', those who grew up with computers part of the home environment, a Naked DSL connection with no phone will probably suffice, as they navigate their way to every other service via the Web. For those with people in the house who rely on the straightforward nature of a standard landline service, or for those who require the stability of a landline telephone, here are a few options.
Optus Fusion Bundle - $109/month - 1300 137 897
The Optus Fusion Bundle is the bulwark against unexpected bills. Apart from international phone calls, there's very little that can permeate that $109 price. The plan comes with 500GB of data, which is huge – the Australian average is 20GB a month. Even with online gaming 24/7, you'd be unlikely to exceed that. If you do, your speed will be limited to 256 kbps – plenty of speed for emails and light browsing.
The plan also comes with a home phone that covers local, national and calls to mobiles – all included. International rates are the lower than they've ever been, and the plan also comes with a free Wi-Fi modem – this will allow everyone in the house to wirelessly share the connection at once.
Optus will offer Cable broadband where available, making this potentially faster than other options in this list. The Fusion Bundle is available on 24 month contract only, with no connection fee. Call Optus on 1300 137 897.
TPG Super Chat Bundle - $69.99/month - 1300 106 571
Calls to mobiles are the main culprit in 'bill shock' when it comes to home phones. At as much as 39c a minute, an hour long chat can turn into an unexpected $24 excess on your bill – a few of those a month can really ruin your day. Since kids don't pay the bills, it's hard to impress on them how ruinous it can be to make a simple phone call.
For families with older kids who know the difference, the TPG Super Chat bundle offers amazing value. Unlimited data, free local and national calls, and 100 minutes of international calls to most destinations. Calls to mobiles are still charged – so it does pay to be careful. But at a $40 saving to Optus' plan, and with more data and 100 free international minutes, it's hard to beat that value. TPG can also sneak in SIM only phone plans from as low as $15/month with bundle.
TPG's Super Chat plan in available in most metropolitcan exchanges, and many large regional and rural areas. $110 connection fee, free Wi-Fi modem, 24 month contract. Call us on 1300 106 571 for more details.

Internode 200GB Easy Broadband - $79.90 - 1300 106 571
Internode is not cheap, but it's not hard to see where the extra money is going. With Australia's best ratings for customer service and technical support, Internode boasts an All-Australian contact team that makes that little extra effort at all stages.
Internode's Easy Bundle comes with a standard copper line telephone service (NodeLine Home), with low rates and no flagfalls. But you can include a NodePhone VOIP service, which provides cheap rates across the board. Normally we don't recommend VOIP plans, as the technology still has some bugs that make it a pain for many residential customers; but Internode go that extra mile to make things work and to assist you when they don't.
Internode also offers fantastic hardware, available to buy or rent on 24 month contracts.
All of Internode's plans come with the option of 1 month or 24 month contracts. Call us on 1300 106 571 for more info.
Mobile Broadband
Mobile Broadband is not recommended for families. The low speeds and general instability will not facilitate the type of high-powered services that most families need. But in some areas, mobile is the only service available. Our recommendation is to try Dodo's Buddy Box system. With this system, a mobile broadband Gateway will connect to a power outlet, and a standard phone connect to the gateway, providing a VOIP connection over 3G. A typical plan is $29.90/month, with $50 included call value.
Each plan comes with 100MB of data, but you'll want to include a data pack. Data over 3G is always going to be much more expensive per megabyte, so the biggest plan available is only 20Gb for $60. For a total of $89.90 you will receive the best connection available in areas outside of DSL range, but you may want to check all of your options first. Even a slow ADSL1 connection will be a better option than a mobile broadband service.
All the same, it's good that Dodo have worked out a way to bring telephone and internet to areas not served by DSL. Call Dodo on 1300 136 793 for more details.