Best Deals: MyNetFone Naked DSL
Up to 2 months free - limited time offer
Available as Naked DSL or as standard ADSL2+
Australian-based customer service
Sydney based ISP MyNetFone is filling some unique gaps in the market right now, focusing on organic growth and offering plans that strike a balance between super cheap competition like Dodo, and premium priced providers like iiNet. Their latest deal includes a Naked DSL connection with 200GB of data for $50 a month, free Wi-Fi modem, $49 connection fee and first month free on a 12 month contract. On a 24 month contract, the connection fee is $0, and you get your first TWO months free.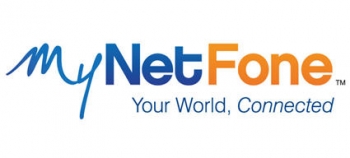 The 1 month/2 month special is for a limited time only, but the free modem and cheap connection fee is part of a regular offer. Even without the free months, MyNetFone might just have the best deal available right now.

Click here to check out the details of MyNetFone's 200GB and 500GB plans, or call 1300 421 046
Naked DSL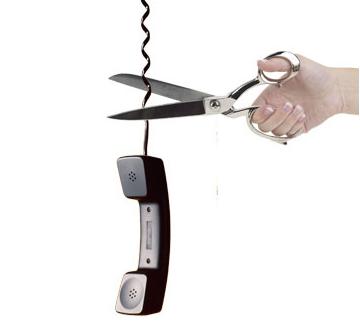 Naked DSL is becoming popular as more and more households abandon landlines for mobiles, but still want the reliability, speed and high data allowances of DSL connections. But most people are surprised to find that Naked DSL is not significantly cheaper than a full ADSL2+ bundled connection with a landline included – in fact, it can sometimes be more expensive overall.

For some people, Naked DSL is still attractive, even when you don't save money; having no phone service available removes the temptation to plug in a phone and use it (and draw charges for usage). This is handy in share houses or rental properties. A naked connection can also sometimes provide a slight speed boost.

But the problem until now has been that most ISPs make more money from Bundled deals then they do from Naked DSL – so they've made a Naked connection harder to get. MyNetFone is one of the exceptions – they prefer to connect you with a Naked DSL line, and then provide a voice service with their excellent value Voice over Internet Protocol (VoIP) service, with plans starting from $10 a month – or you can opt to stick with your mobile.

What's the catch?

We've looked over MyNetFone's current deal, and honestly can't find anything wrong with it – at least not in comparison to other plans available. Their offer combines an impressive mix of the most popular sales 'drivers' we hear about from visitors to our site:

- Low price

- Lots of data

- Australian-based customer service (Sydney call centre)

- Reasonable contract lengths

- Low setup fees ($49 for 12 months, $0 for 24 months)

Maria Babicheva, Senior Marketing Executive at MyNetFone, acknowledged their careful approach to developing plans that target popular, but otherwise unloved drivers for many customers. "MyNetFone's mission is to deliver the best possible customer service, value for money and quality services compared to any other provider in Australia, and we developed our Naked DSL offers with this in mind – we are not trying to compete on low prices, but rather to include additional value that makes the service rewarding for customers. At the same time, we are focused on delivering quality services with low contention and a local Australian Support Team. We see this balanced approach as our key differentiator in the market & the continuing growth in our DSL subscribers shows that it is a solid position".

MyNetFone's claim of 'low contention', both from Ms. Babicheva and on their website, is of particular interest to tech-savvy bargain hunters who have been burnt by cheap providers in the past. Though no ISP releases their specific contention ratios (ie. the number of people sharing a connection at any one time, which can affect the speed of service), MyNetFone is one of the few to pledge such attention to this growing concern.

But of course, there are a handful of catches. Going on a 0 month contract attracts a steep $199 connection fee, with no free modem or other bonuses; but at least the option is there. The $199 is also the fee for disconnecting while under contract.

Moving while under contract also attracts a $99 relocation fee, which is to be expected when MyNetFone are absorbing so many of the other costs.

The plans are split into peak and off peak times, alas. So if you're not planning on using the internet after midnight, the plans are more like $50 for 100GB and $60 for 250GB. That's still excellent value that will cover most people's needs adequately.

And of course, there's the issue of availability. The Naked DSL plan, with no other charges payable, is only available in some metro and large regional areas.

BUT…if you're out in the sticks, you can still get this offer – you just need to have an active Telstra landline already connected. So if you don't need the actual voice service, you can call Telstra on 13 22 00 to have your line connected, and then pay the minimum line rental – Home Line Budget, for $22.95 a month. Once your number is activated, MyNetFone can then offer any of these plans as a standalone ADSL2+ service. It means you're paying an extra $23 for the same service, but that still beats out many other 'Off-Net' offers – especially for those who don't need a voice service.

Comparison

Not enough data…

MyNetFone does have a 1000GB plan, but at $99.95, it starts to look a little weak against the competition. If your data needs are heavy, you're better off with one of the following providers, each with a particular other 'hook' to make them competitive:
TPG Unlimited - $60 (Good: big reliable network. Bad: steep setup fees) - 1300 106 571

Dodo Unlimited - $59.80 (Good: cheap with lots of perks. Bad: off-shored customer service) - 1300 136 793

iPrimus Unlimited - $70 (Good: Excellent, aussie-based customer service and support. Bad: no free goodies, steep connection fees) - 1300 137 794

Club Telco Unlimited $70 metro/$90 rural (Good: No contracts. Bad: ongoing annual membership fee, off-shore customer service). - 1300 138 155

12 months is still too long a contract…

There is an option for a 0 month contract, but there are no special offers and the connection fees are steep. TPG has 6 month contracts, Club Telco has no contract at all, with cheap connection fees.

I still need a home phone service, or other services that need a full phone line (fax, back to base alarm, priority assist, etc)

MyNetFone does offer a comprehensive VoIP package, with great deals on VoIP hardware as well. They also offer a Virtual Fax service, for those who still need it.

But if you don't want to mess around with VoIP (which can get a little convoluted), then TPG and Dodo have free calls included in many of their bundled plans. Other complex services would still not work.

For a full service phone line with fax, alarm and other capabilities, you will still need to go with Telstra (13 22 00) or Optus (1300 137 897). Telstra's bundles are affordable, but usually require several other services to make them so, such as mobile and Foxtel. Optus is a little more flexible.

Conclusion

MyNetFone, even without their current first month free promotion, is one of the most reasonable providers available right now. Instead of offering deals that are too-good-to-be-true, they focus on the things that most customers find important – low price, low commitment, good value and low entry requirements. They don't go overboard on any one thing – connection isn't free, the contract isn't nothing, the price isn't too cheap – they seem to have rationalized every factor to a happy medium. If you're in the market for a new service right now, start with them. You won't be disappointed.

MyNetFone can be contacted on 1300 421 046.