Usually means a longer contract
MyNetFone offering free connection for Naked Broadband
Club Telco offering free connection and no contract
A few years ago, the only way to get a mobile phone or internet plan was to sign up for 24 months (in some cases, 36 months!) to a company, and have your connection fees and equipment fees (modems or mobile phones) subsidized through the length of the contract. But two factors changed the marketplace – customer service, and tech lust.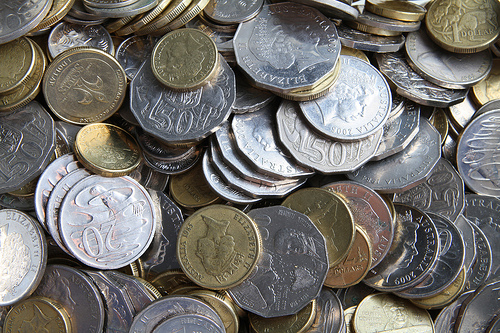 In regards to customer service and technical support, a bad experience doesn't just ruin your night – it can take weeks and months to sort out issues, during which time you are legally bound to stay with that company, waiting on hold and wasting time because you can't just walk away. The market responded, and soon 12 month contracts were being made available, then 6 months, then no contract at all.
The other factor pushing against the long contract was tech lust. This is more relevant in the mobile phone industry, where a new handset can change your whole lifestyle, and updates occur in annual cycles (unless you're Samsung, in which case you update your phones on a weekly basis). For the broadband market, the tech lust is less of a concern, since modem technology moves more slowly. Mobile broadband can enter into this, because newer, faster networks need new equipment to facilitate access.
Staying on Broadband only, the market is more on the side of short contracts. People are moving around more, and already have the modem they need. They just need a quick connection of the landline connection to plug a modem into, and away they go. The trade off though, is that they now have to pay a connection fee. If it costs a company $60 just to connect you to the wider ADSL network, and they charge you $60/month, and you leave after a month- then they've made no money. Charging you a connection fee gives them an economic reason to offer you more freedom, and allows you, the consumer to judge a company by the quality of its service.
Still, some people are just now coming out of long contracts, and aren't expecting to pay a connection fee to jump ship. Others just want the best deal they can find. Some just don't have the money right now to connect. And still others are happy to be on a long term contract if it means free stuff.
No set up fee
MyNetFone Naked Broadband - Free Connection and Free Wi-Fi modem. 12 month contract. This offer runs out soon, so call on 1300 106 571 to take advantage of this offer.
Drawbacks- only available for Economy ($50/month, 100Gb peak/100GB offpeak) and above. Early termination fee is $199. Changing to a lower plan while under contract incurs a full early termination fee. Naked Broadband means no phone voice service is included at all.
Eftel Duo Bundle Plans - Free Connection on 24 month contracts. Some plans include free calls to landlines and mobiles (all networks). Call on 1300 106 571 to see if this offer is available in your area.
Drawbacks – No free modem. 24 month contract. Early termination fee is $350 maximum (pro rated, so if you break your contract after 12 months, you'll pay half that). $39 charge to change to a lower plan.
Optus Fusion Bundles – Free connection and free Wi-Fi modem for 24 month contracts. Large plans available. Currently offering a bonus. $100 pre-paid Visa card. Free calls to landlines and mobiles. Call Optus on 1300 137 897 for more info.
Drawbacks – Significantly more expensive than the competition. $300 pro-rated early termination fee. $199 fee for dropping price plans.

Small Connection Fee
Exetel OT and OF Bundles - $69 connection fee, or $40 if you already have an active telephone line. 12 month contracts. Only $25 to change to cheaper plans, which is quite cheap compared to the competition. OF plans include free calls to landlines, Optus mobiles and international numbers.
Drawbacks- $100 cancellation fee (not pro-rated, so it's the same regardless of how long you have left on your contract).
Club Telco Broadband Plans – Free connection, though there is a $50 annual membership fee. So when you first connect, you're effectively paying a $50 connection fee. If you stay with them more than a year, then you would pay another $50 membership fee after 12 months. Club Telco offers their plans without the need for bundling (though you will still need to pay line rental to someone, even if it isn't them). They also offer Unlimited plans to regional customers outside of their home network. Call 1300 138 155 for more info.
Drawbacks – Feast or famine, with either 10GB or Unlimited data and nothing in between (though their prices are pretty close, so no real harm there). No free modem.

Want to know more? Perhaps you questions about the NBN? Well click here to find out the best internet provider and plan for you location and budget, or give us a call directly on 1300 763 813. Free service!