Club Telco announces NBN plans
Same no contract policy
Plans up to 1TB
Club Telco joins Optus, Internode and Telstra in releasing NBN plans
Club Telco has been making a big splash in the market over the past year, with a focus on removing contracts, offering large data plans to regional customers and offering personalized customer support. Now, Club Telco has joined the National Broadband Network (NBN) discussion by releasing its first round of plans.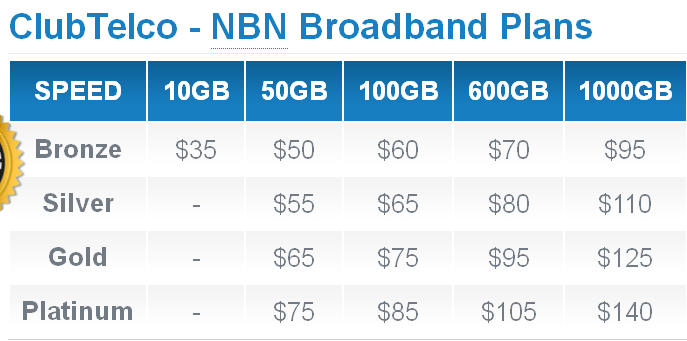 Click here for Club Telco ADSL plans, or call 1300 106 571

CT will be offering all four speed tiers – 12Mbps, 25, 50 and 100. A bundled voice service is available, but like with their ADSL plans, bundling does not confer any benefit. This is welcome news for many. Bundling line rental might be a necessity for ADSL service, but the difference in prices with many providers sometimes feels more like punishment than benefit.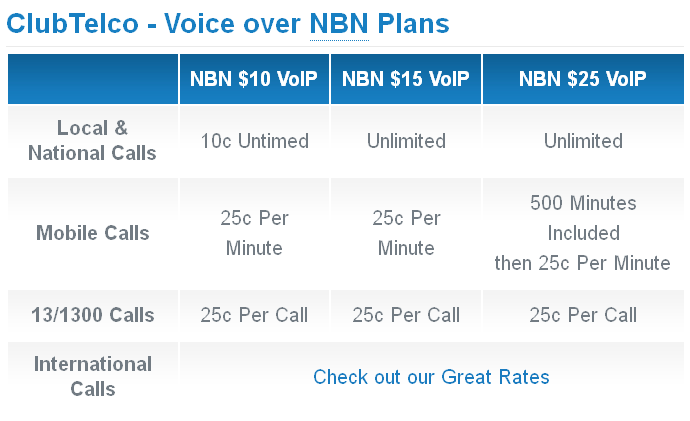 For those seeking the basics, $35 will get you 12Mbps speed and 10GB of data. The sweet spot plan might be the $65 100GB plan, at 25Mbps (faster than even the fastest ADSL2+ speeds). For the data hungry, the maximum offered by Club Telco for now is 1TB of data at 100Mbps, for $140/month. Of course, This compares to about $70 a month for line rental + Unlimited data on ADSL2+, so expect to see these prices go down and allowances go up as the NBN becomes more and more of a reality.
Club Telco is offering their same low $50 yearly membership fee, no contract and various member benefits as they do on their ADSL plans. They will also offer a free 4-port/Wi-Fi router, though you will either need to pay $14 delivery for self install, or $55 for a standard installation by a technician.
Click here to see how these plans compare to other NBN plans
NBNco has projected its rollout for the next 12 months. Most rollouts will be Greenfield, that is, new housing estates and developments. Major areas that are ready for service include Brunswick in Melbourne, Kiama (near Wollongong in NSW) and Willunga, outside of Adelaide. Major areas under construction include Victoria Park in WA, Toowoomba in QLD, Coffs Harbour in NSW and South Morang, on the outskirts of Melbourne.
NBN-based connections are not yet widely available. For those who want to take advantage of great value plans with short or no contracts, we recommend:
Club Telco has an unlimited phone and internet connection for $70/$90 (depending on location) with no contract- Call 1300 106 571
TPG's Unlimited $60 ADSL2+ Bundle (6 month contract) – Call 1300 106 571;
Internode has a 200GB Easy Bundle for $80 with no contract, call on 1300 106 571.