Foxtel-Austar merger could lead to a new world of IPTV
ACCC seeking info to inform decision
More exclusive content could reach FetchTV
Optus, Internode and TPG offer IPTV services
The Australian Competition and Consumer Commission (ACCC) took a step forward in approving a merger of Foxtel and Austar, currently the only two broadcast providers of Pay TV services in Australia. A consequence of the deal could in turn open up content sharing with services that stream pay television via the internet (Internet Protocol TV, or IPTV).

The ACCC's primary concern with the merger in its proposed state is the heavy hand it would grant Foxtel, and in turn its largest shareholder, Telstra. If Pay TV content were to be concentrated in the hands of a single company that also provides fixed telephony and broadband services, then the bundles available would grant too much market power in too few hands.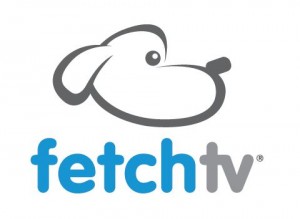 FetchTV is the main alternative right now for people who want to access their TV services via their internet connection, offering all terrestrial channels and their digital channels, as well as familiar offerings like the National Geographic Channel, MTV, Animal Planet and Fox Sports News. Part of the ACCC deal with Foxtel is to make sure that the Pay TV provider cannot enter into any exclusive content deals that would block companies like FetchTV from acquiring the same or similar content.
One area where the ACCC may hold back is in exclusive first-run sporting events that originate with Foxtel's own broadcasting equipment. These services might remain exclusive to Foxtel, which is part owned by Newscorp. But for content originating with private production companies, and for other lifestyle programming, Foxtel will be expected to offer signal access to all-comers. This might include future satellite service providers, aside from IPTV providers.
For now, the ACCC is awaiting submissions by interested parties to provide business cases and information to inform their final decision. In the meantime, FetchTV is available as part of a deal with participating ISPs, including TPG (1300 106 571), Internode and Optus (1300 137 897). Some providers provide a free basic service, while others have packages starting from $5 to include extra content. Some modems are capable of going directly into Smart TVs, while others require a computer or set top unit in between. Call your participating ISP now for more details.