How Australians live now – online, mostly
Australia to lead the surge in internet use worldwide
90% of Australians online by 2016
Australians big fans of online shopping - $11.1 billion in the last year
New analysis from the Cisco Visual Networking Index and the National Australian Bank has illuminated how and why Australians use the internet. The massive results have indicated that internet traffic worldwide will grow fourfold by 2016. At the end of 2011, there were approximately 10.3 billion connections worldwide, and the Cisco study has said that this will grow to 18.9 billion connections by 2016. That's nearly 2.5 connections for each person on earth.

In Australia, the National Broadband Network along with Australians' general fondness for getting online will lead to 90% of Australians using the internet by 2016. Australia will outstrip the rest of the world; its growth rate is expected to expand by sixfold.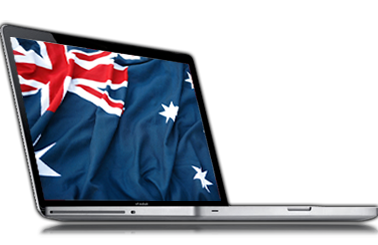 Photo credit:nerds-on-site.
The Cisco study has attributed much of this growth to the increasing popularity of portable devices that we access the internet on, like tablets and smartphones, and even, increasingly, devices like ereaders.

Cisco vice president Suraj Shetty said: "Each of us increasingly connects to the network via multiple devices in our always-on connected lifestyles. Whether by video phone calls, movies on tablets, web-enabled TVs, or desktop video conferencing, the sum of our actions not only creates demand for zettabytes of bandwidth, but also dramatically changes the network requirements needed to deliver on the expectations of this new normal."

Peter Hughes, Cisco Australia director elaborated: "If you look around today, you've got your mobile phone, your iPhone, your PC or Mac, tablets, gaming devices. There's going to be connected devices like fridges and appliances, you know, there's connected shoes at the moment."

The Cisco study unveiled a range of interesting results, including:
Global IP traffic has already increased eightfold over the past five years.
In 2011, 22 per cent of internet traffic originated with non-PC devices; by 2015, this will grow to 31 per cent. This supports Compare Broadband's recent findings that the humble PC is not yet ready to be replaced by tablets or even laptops; despite growing numbers of people using portable devices exclusively, the PC still has dominance in the home. According to Cisco's figures, this isn't something we should expect to see change. However...
Traffic from wireless devices will exceed traffic from wired devices by 2016, which means that mobile broadband connections will continue to do extremely well. At Compare Broadband, however, we believe that the NBN will do something to slow, at least in Australia, the rush to mobile broadband, by providing fast fixed line connections across most of Australia.

Click here for the best mobile broadband plans.

And the fun stuff...
In 2016, enough video will be watched over the internet every month to keep a single user watching for over six million years.
YouTube recently signed up for video-on-demand that you can pay for, as well as companies like Apple who can provide movies either to buy or to rent online, and many Australian providers, including Optus, iiNet, and Bigpond. It doesn't look like an industry that will slow down, either – Cisco predicts that video on demand traffic will triple by 2016.
By 2016, the average internet user will download and upload more than 31 gigabytes a month. Say goodbye to light users!

Cisco also highlighted the importance of wireless connections, whether through a portable connection like mobile wireless broadband, or through a WiFi modem. Wireless connections will support 61% of traffic by 2016.

Click here for the best home WiFi plans.

The information revealed in this report isn't really new, though it is impressive. We're aware that the internet industry is booming, and that Australia – with its love of smartphones and growing NBN – tends to be ahead of the curve on both the good and the bad when it comes to internet statistics.

Similarly, too, we're already pretty aware of what Australians tend to use the internet for. Downloading – legal or not – plays a huge role, and Australia has a pretty active community of internet gamers. Over 50% of Australians are on Facebook, so presumably Farmville takes up a fair bit of your online time.

However, the other thing you're likely to be doing if you're Australian and online? Shopping.

A new analysis by National Australia Bank has found that Australian online shoppers spend $11.1 billion a year – that's about $500 per Australian. Internet sales made up 5.1% of total retail spending over the past year, a figure that has gone up from 4.9% the previous year.

The NAB statistics are fun particularly in what they highlight about who shops online, and what they shop for. NAB found that people of all ages shop online, but what they shop for is decidedly different, and that it's people in their 30s and 40s who do the most online shopping.

Younger shoppers tend to spend more money on fashion and cosmetics, with 52% of shoppers under 30s spending their money on this, while people over 60 are more likely to buy wine.

While the majority of online shopping – nearly three quarters of the $11.1 billion that was spent over the last year – is spent on online goods from Australian websites, the study showed that younger and more tech-savvy shoppers are more likely to buy from international websites. This is most likely a result of a strong Australian dollar and the fact that many new phones, tablets, and laptops are cheaper internationally than they are in Australia. Buying from American sites – while more expensive for shipping – could mean grand savings for canny Australian shoppers.

The study found that online spending was strongest in the ACT and Northern Territory, and the smallest results came out of Queensland and Victoria – though Melbourne suburbs such as Albert Park, Kew East, and Williamstown all came in the top list for the biggest online spenders.

At Compare Broadband, we're big fans of shopping online. Buying a mobile phone online can be a great way to save money, and we love the community of small shop owners using the online world to get their handmade goods up on sites like Etsy.

Want to get shopping but worried that your internet connection won't be able to handle it? Try a low cost TPG plan – call us on 1300 106 571 for more information about TPG, or for help finding the best provider for you.