NBN: Weekly Wrap Up
TPG still hasn't announced plans
Armidale ready to go
Bourke satellite station connected
The National Broadband Network will need to start showing some results as the politics around the issue becomes more tumultuous. With the election presumably less than 12 months away, NBNco will need to start putting some runs on the board soon to demonstrate their viability. To their credit, NBNco are being careful not to rush network design and construction in a bid to play politics, adhering to the position that this is about installing infrastructure that must work, and last a long time.
NBN-based connections are not yet widely available. For those who want to take advantage of great value plans with short or no contracts, we recommend:
TPG's Unlimited $60 ADSL2+ Bundle (6 month contract) – Call 1300 106 571;
Internode has a 200GB Easy Bundle for $80 with no contract, call on 1300 106 571.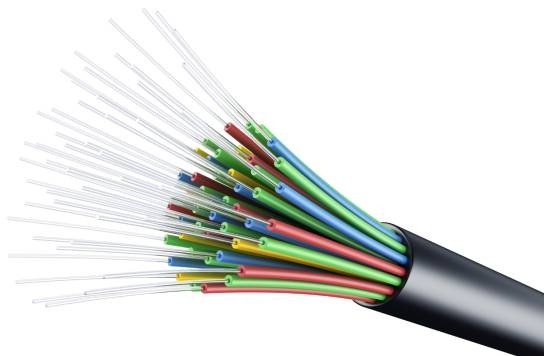 Shadow Communications Minister Malcolm Turnbull has softened his position somewhat, suggesting he would honor contracts in place for the foreseeable future if elected. But Coalition leader Tony Abbott has continued the party line that the NBN will be a white elephant and a waste of $50bn of taxpayer money- despite the fact that the current figure is projected at $39bn, and much of that will come from the bond market and not from direct taxpayer contribution. The NBN will likely be a key talking point at the next election.
In non-news, TPG, Australia's 3rd largest internet service provider, has still not released a schedule of NBN-backed plans, and they remain the only one of the 4 major ISPs (incl. Optus, Telstra and iiNet) to not do so.


- South Morang, VIC – Ribbon Fibre, a new type of fibre allowing for 12 joins at a time (rather than older more painstaking methods) is being hauled under 7700 premises in the area. South Morang is on track for completion within 12 months.
- Following a campaign to post pictures demonstrating the shoddy condition of the copper network, Australian IT website Delimiter issued a challenge to Telstra, to post pictures showing the best the old network has to offer. Telstra declined the invitation, leading Turnbull to remark publicly that the debate is not about technology.
- There has been increased media scrutiny over the refusal of Australia's intelligence community to allow Huawei, a Chinese firm, to build key components of the NBN. China's government has raised objections.
- Internode (1300 106 571) has opened for business in Armidale, NSW, for Fixed Wireless LTE. Internode are taking a comprehensive approach, organizing installation for subscribers and offering plans up to 1TB. Speeds of 12Mbps are expected, though it will take some time to discover what true-life performance will be. LTE Fixed Wireless will differ from current Mobile Broadband configurations, involving the installation of a roof mounted antenna, which leads to a Wi-Fi Gateway in the house. Entry level plans from Internode start at $49.95 a month for 30GB.
- Corning, the venerable US glassmakers, have secured 400 Victorian jobs, having won a contract to develop and manufacture fibre optic ribbon in Clayton, VIC. With this development, Clayton continues its development as a major hub for the Australian scientific community, with Monash University and the Australian Synchrotron nearby.
- Bourke, NSW will be the first site for a ground station to the NBN satellite service. The satellite ground station gateway will form a key part of NBN's Long Term Satellite Service, designed to bring broadband at speeds of up to 12 megabits per second to homes, farms and businesses in outback and remote parts of Australia, including communities in the Bourke Shire such as Louth, Gumbalie and Fords Bridge.