NBNCo releases 3-Year Rollout Plan
1500 Communities, 3.5 million premises
Full NBN deployment within 10 years
All of Tasmania, Fixed Wireless and Satellite to be complete within 3 years
NBNCo, the company overseeing the installation of the National Broadband Network (NBN) has announced their plans for the next 3 years, in a press conference in Sydney today. The 3-Year Rollout Plan will aim to have as many as 3.5 million homes and businesses connected with fibre by Mar 2015.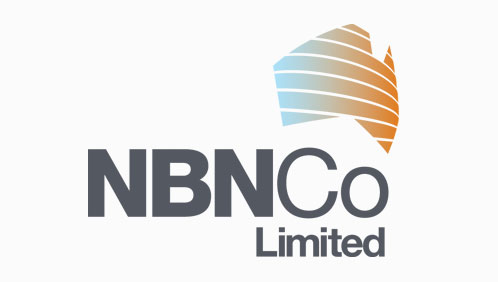 Check out our preliminary look at NBN plans on offer

Check out our best no-contract broadband deals, so you can jump straight onto fibre when it comes to you area
The event, which was attended by PM Julia Gillard and Communications Stephen Conroy, set the table for the first major installation of a network that will likely take 10 years to complete. The trial stage, underway for the last 18 months, focused specifically on regional areas currently lacking in reasonable fixed-broadband options. The 3-year rollout will expand into several CBDs and densely populated suburban areas, in a bid to reach as many users as possible and to demonstrate the feasibility of the project.
The NBN is at a crucial state of development. It's early success, both in deployment and in gaining public support, could sway the outcome of the next federal election. The Opposition Liberal-National coalition (LNP) has pledged in the past to demolish the nascent network, or replace it with a less comprehensive, though cheaper, alternative of their own design. With the separation of Telstra's wholesale and retail operations earlier this month, a major blockade to development was removed, and the NBN has now picked up some steam. LNP criticism has been muted, with most polls reflecting strong public support for the plan.
Communications Minster Stephen Conroy said during the conference "The copper network has served us well. Like the NBN, the copper network was rolled out by the government. The copper is strangling our economy — the NBN is essential for our future."
The NBN will seek to deliver a direct fibre optic feed to 93% of Australian homes and businesses, with a 'fixed-wireless' and satellite network providing coverage for the other 7%. This will replace the current copper infrastructure, which can only provide fixed-broadband at a much slower speed, to roughly 70% of Australian homes and businesses.
The plan to 2015 will see all of Tasmania, until now something of a broadband backwater, connected with fibre. The fixed-wireless network, which will involve the installation of several LTE Broadband towers and a fixed antenna to homes off the fibre-optic grid, is also targeted for completion by mid 2015. Two new satellites will be up and running by 2015, which will provide connections up to 12Mbps to the most remote communities – with an interim satellite service already available.
Over 1500 communities will be connected in this period. Some of the major areas estimated for completion by Mar 2015 include:
Monash, ACT (21.100 premises)
Blacktown, NSW (31,000 premises)
Hamilton, NSW (24,700 premises)
Darwin, NT (23,000 premises)
Casuarina, NT (12,700 premises)
Ashmore, QLD (25,500 premises)
Southport, QLD (29,000 premises)
St Marys, SA (25,800 premises)
Reynella, SA (20,000 premises)
Bendigo, Ballarat, Geelong, VIC (83,000 premises)
Dandenong, VIC (26,300 Premises)
Hilton, WA (26,000 premises)
Mandurah, WA (27,400 premises)
With many, many more communities listed.
Check for your location's status at the NBN Rollout Map.