New Years Resolution: Save Money on Broadband
Abandon Mobile Broadband if possible
Know your products
When to use Telstra, and when to avoid
With most people still too full to get up off the couch and drag the Christmas tree to that lonely corner of the yard where yuletide wishes go to die, we turn our attention to the New Year. In 2013, most of us will pledge to shed unnecessary flab, clean up the shed and get our finances in order. Why not start with something simple: getting the cheapest and most straightforward broadband plan.

But where to start? It all looks pretty confusing, and for many people, it is indeed very confusing. Here's as simple a guide as we can set to get you started. But the first step might be to call us on 1300 106 571 – we can do a basic check to see what's available and narrow down a few suitable plans that meets your need and budget. And even if the plan you want isn't available, we can usually recommend the closest solution available.

Just remember: not all services are available in all places, and the quality of any internet service is uneven from one home to the next. Don't take a knock back from one provider as a definite indicator that you can't get a similar service from another, and don't immediately assume you can get everything your neighbor gets. Your thoughts should be, in order:

- What can I get?

- What do I need?

- Which service is the most straightforward, with as few catches, hidden costs and complex conditions as possible?

- Price?

Let's start with what services are actually available out there.

1. Cable or NBN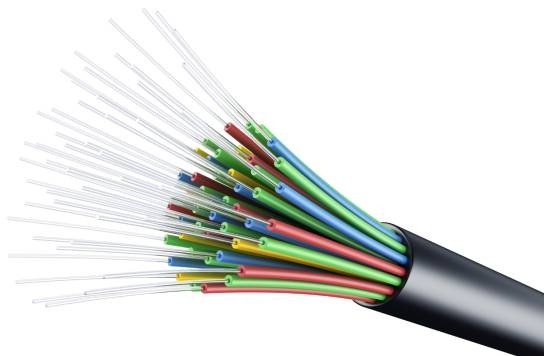 Chances are if you can get Cable or National Broadband Network connections, you already know about it. Cable homes usually have Cable Foxtel, or are already with Telstra, Optus or TransACT for Cable Broadband. But if you want to check, start with Optus on 1300 137 897 – they have the best prices with a reasonably large network.

As for NBN, only a few hundred thousand homes have access so far (and maybe not even that many); you've probably been notified with a letter drop. But if you think you may be in an NBN-ready area but haven't been told so specifically, try calling Primus on 1300 137 794; they've been amongst the first on the ground in getting people connected to the NBN.

2. ADSL/ADSL2+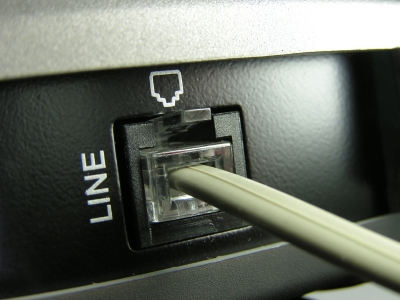 This is the most common choice for many people- even people who can get Cable. Because All ADSL services rely on the public telephone network, it's open to any provider who is willing to pay to use the infrastructure. That means more options and cheaper prices.

The 'Big 4' providers are Telstra, Optus, TPG and iiNet. Primus and Eftel are a bit smaller. Most other cheap providers use the Optus ADSL network in metro areas, and Telstra in regional areas (don't confuse this with 'towers'. That's for mobile phone and data services, which we'll cover in a different section).

You need to have a phone line in the sense that within the costs of what you pay per month, you are paying for an active electrical signal, carrying voice and broadband along the telephone line. You can opt to not use the telephone voice service by simply not plugging in a telephone handset. As for 'wireless' – you can purchase modems that come with inbuilt Wi-Fi technology, allowing the internet connection from the phone point to be dispersed, wirelessly around your home. So it's not really a wireless connection to the internet; it's a wireless connection to your modem, with the modem connected to a line carrying the internet.

Some providers offer Naked DSL, which is really just a voice and broadband connection with the voice service not running. It costs the same as a bundle in most cases. Don't let this confuse you. Needless to say, unless a service provider is actively pushing Naked DSL (some providers prefer to provide it that way) then you're just as well off with a regular bundle, with the phone not plugged in.

TPG – If you need Unlimited data, and use the phone as well. Call 1300 106 571

MyNetFone – If you want the best Naked DSL deals, with reasonable contract lengths and startup fees, and Australia based customer service. Call 1300 421 046

iPrimus – If you don't mind paying more for excellent, local customer service, with Unlimited Naked DSL. Call 1300 137 794

Internode – If you need excellent customer service above all else. Call 1300 106 571

Optus – If you need a bundle that includes mobile phone, Pay TV and a new handset, or if you need a Naked DSL connection. Call 1300 194 583

Dodo – If you need the cheapest price available. Call 1300 136 793

Club Telco – If you absolutely need to have no contract at all. Call 1300 138 155

What about Telstra?



Telstra is often only affordable for many people if you have several mobile services, Foxtel and Home Phone all bundled in. But they are also the only real national provider, and the monopoly choice in many areas. The most appropriate time to call Telstra is if you've exhausted cheaper options with no luck, or if you're on exclusive Telstra infrastructure such as a Sub Exchange, RIM or CMUX (these are terms you may come across while hunting for a plan).

If you have a normal phone connection but just happen to live in a rural or regional area where Telstra is the only wholesale provider, then you have a handful of options. If you don't really need the phone service and just want a big broadband connection, try:

- Call 13 22 00 and order a phone line connection with Telstra, on the Homeline Budget Plan ($22.95 a month).

- Once connected, call MyNetFone on 1300 421 046 for a 200GB plan for $50 a month.

OR

- Call Club Telco on 1300 138 155 for an Unlimited connection for $60.

Mobile Broadband

The most popular choice for many, because it seems to be easier to use and more appropriate for everyone's busy lifestyle. If you've ever said "I need wireless internet because I have an iPad/laptop/I only use the internet for email and Skype" then there's no nice way to put this – you will very likely be paying too much for a service that won't suit your needs.

All mobile broadband connections rely on radio. The link to the internet is provided over a 3G or 4G connection to a local mobile tower. This includes your smartphone, your 3G or 4G enabled tablet, your USB 'dongle' or your Pocket Wi-Fi modem. It also includes Dodo's Buddy Box and Virgin's [email protected] service. Here's a tip: look at your modem. Apart from a power cord on some mobile modems, does it have anything else connecting it to the wall, like a cable or phone cord? No? Then you're on mobile broadband.

The problem with this is that mobile broadband is more mobile than broadband. The point for it to exist is to provide mobility. You can connect wherever there is a mobile phone network signal. How the actual service performs is secondary.

Because of the economics of radio spectrum and networking, you can't have a mobile broadband connection that is good, cheap and plentiful. If it's good, it won't be cheap because that company is paying off investment in more towers. If it's cheap, it's because that network is running on a 'best effort' sort of basis. And no plans come with a large amount of data – Telstra's 25GB plan is the biggest, and it's $160 a month. On ADSL2+, which is almost always faster and more reliable, you can easily get Unlimited data for between $60 and $90 a month. And of course, most mobile broadband plans will charge you if you go over your data allowance.

Some handy tips if you're using or thinking of getting mobile broadband:

- If you've got it because it's the only option available, invest in a high gain antenna on the roof, with a drop cord down to your modem. This will help boost your signal, speed and reliability. A decent technician shouldn't charge more than a few hundred bucks for this. Discuss with your ISP, but Optus (1300 137 897) tend to offer more help on this.

- If both ADSL and mobile are available to you, get ADSL. If you need mobility, get a separate mobile broadband device on prepaid, but don't try to run home internet on a mobile connection; it's a good way to drive yourself crazy.

- Got a smartphone? Most smartphone plans come with their own data connection. You can turn most smartphones into mobile broadband devices and share (or 'tether') your phone connection to your laptop or iPad while out and about. Click here for more details. Amaysim (1300 302 942) offer a generous 4GB of data on their $40 Unlimited mobile plan, and they encourage tethering.

Need more assistance? Call us on 1300 106 571, Mon –Thu 9am – 7pm, Fri-Sat 9am to 5 pm!