Poll: Unexpected broadband costs still a major stumbling block
Customers still in the dark on line rental
Most plans don't come with free connection
Hardware no longer subsidized
A recent poll has suggested that Australians are still surprised by the disconnect between advertised broadband deals, and the reality of costs associated with signing up.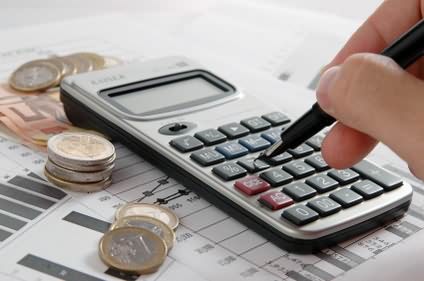 Broadband comparison website Compare Broadband asked site visitors "When buying broadband, what has been the most surprising cost for you?" Of the 1000+ responses, answers were widely split – the most common surprise cost was 'paying for services you don't use, like landline rental' with 28% of responses. But the overall monthly cost (21%) and connection fees (19%) also ranked highly.

Adam Wajnberg, spokesperson for Compare Broadband, said: "After nearly 20 years, the public is still largely confused about what line rental pays for, and even with customer satisfaction still generally low across the board, companies insist on still stuffing too many costs into the fine print". Our most common request from visitors to the site is around Naked DSL, and we spend a lot of time explaining what it is, and why it's still similarly priced to a bundle with both voice and broadband services included".


In regards to surprise about monthly costs, Wajnberg continued "TPG is still battling their bundle pricing fiasco in the High Court with the ACCC, and likewise all ISPs seem unable to marry up their advertised costs with actual, real-world monthly costs. It might be a case of all companies relying on sales teams to smooth out this gap between advertising and reality, but this puts pressure on sales teams and adds stress to people looking for a service they find hard to understand in the first place. Another issue might be the vastly different prices on offer based on location, with regional and rural customers paying significantly higher costs for plans with lower value overall".

Root causes of these misconceptions
- Line Rental Most users are still frustrated at the way line rental seems tied to an unused voice service, despite the fact that ISPs could be doing a better job of explaining it as a valid charge for internet as well. But customers need to consider that a broadband service still uses that 'line' – so the line rental charge is always valid, it's just a pity it's itemized in a way that breeds so much confusion.

· Cost discrepancies Many providers have started advertising complete bundle prices, to avoid a shock when a salesperson explains real monthly costs – but the practise isn't common enough. ISPs should consider whether the bad will engendered in disappointed callers, and the time needed to break down these plans, is worth the extra sales that comes from tricking customers into calling with extremely cheap advertised prices.

· Connection Fees and Hardware Costs Over 50% of users haven't changed their plan in 5 years, according to data collected last month by ACCAN. That means that most customers are used to older pricing regimes and common practices. Nowadays, most providers have to make their plans as cheap as possible, leaving little room to subsidize costs associated with connection, or to offer free modems and other hardware. Many customers overlook that the modem provided with their last service might be compatible with a new provider, or that modems are widely available at most electronics retailers.

Some free form comments also demonstrated other issues not addressed in the polls. One user pointed out that sometimes an ISP will start providing a service, saying the connection can be made – but then the connection fails during the provisioning period. Another user pointed out peak and off-peak splits, which takes most of your advertised data allowance and makes it only accessible between midnight and 9am.


Some of this is outside the hands of ISPs, as the suitability of a line for connection can vary, and only getting a technician to site can identify some issues (such as Pair Gain Systems, poor line quality and other issues). As for peak and off peak splits, users are urged to make sure they're not on an old plan – most splits are now 50/50, and many providers (such as Optus) have recently eliminated peak and off peak split allowances.









When buying broadband, what has been the most surprising cost for you?

No free modem 168 15.12%

Connection fees 214 19.26%

Paying for services

you don't use (like landline rental) 311 27.99%

The overall monthly cost 237 21.33%

Hidden call charges 159 14.31%

Other: 22 1.98%