Senior internet usage on the rise
82 per cent of older Australians own computers
19 per cent own and use a tablet
Find the best seniors plans and connections
A new report from Sensis has found that older Australians are embracing home computers and tablets wholeheartedly.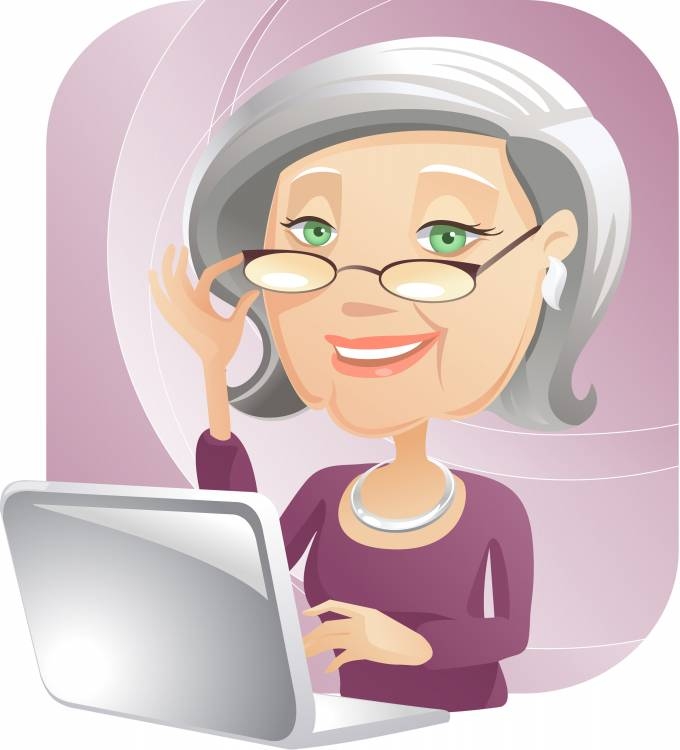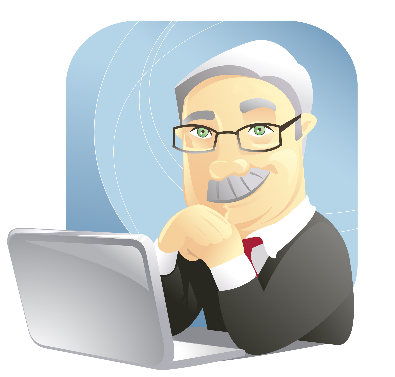 Sensis found that there was a 23 per cent increase in Australians aged 65 and over who owned a computer at home (up from 59 per cent to 82 per cent), and an increase of 17 per cent (up from 2 to 19 per cent) in those who owned and used a tablet.

Report writer Christine Singh said: "I think 2012 will be remembered as the year that older Australians got online."

Click here for the best seniors plans.

Pensioners are embracing new ways to use their technology, too, with a huge jump in the use of social media among over-65s. 27 per cent of older Australians have said they have used social media sites in the past year, as opposed to 10 per cent at this time last year. However, clearly social media use is not as high amongst seniors as it is with other demographics, with 49 per cent of seniors saying they use social media less than once a week, was opposed to 42 per cent of the total population saying they use social media several times a day.

The Sensis Report is particularly interesting in this way, in highlighting exactly what older Australians are using the internet for. Singh said: "The over-65s are less likely to shop online and, when they do, they shop a little differently, with a bigger emphasis on books and less emphasis on clothes, accessories and shoes."

44 per cent of older Australians have shopped online, and of them, 58 per cent have bought books, 33 per cent bought clothing, accessories, and shoes, and 27 per cent bought music.

Singh said: "The main reasons they give for using the internet are the same as those for other age groups looking for information on products, services and suppliers, and looking up weather details."

Another interesting point in the Sensis Report is the amount of older Australians who have moved to invest in a tablet. A recent study by the University of Melbourne's Institute for a Broadband-Enabled Society found that tablets were a great way to lessen feelings of isolation amongst seniors. In the study, the Institute collaborated with Benetas, a Not For Profit aged care service provider, to give a group of older people mostly in their 80s and 90s iPads and review how they used them.

Notably in this study, the tablets came equipped with a specially designed social media app called Enmesh that proved extremely popular. One participant said that it was not "the actual act of taking pictures, but the act of being able to communicate with others who are doing the same thing", which suggests that social media could be a great draw for senior citizens if only presented in the right way.

ACCAN spokeswoman Elise Davidson said: "The internet provides wonderful opportunities for people of all ages to keep in touch with their loved ones. Older people sometimes need some help in learning how to use new technologies and it's great if they have friends and family who can help them. Tablets are a great option for older people for the same reason they are so popular among other age groups – they're portable, relatively inexpensive compared to a PC, and lots of fun to use once you know how.

"Tablets are generally pretty intuitive, but that's easy to say if you're someone who is a digital native and has grown up using computers. Older people are sometimes intimidated by new gadgets but generally embrace them pretty readily with a little bit of help on how to do the basics."

In many ways, the growing popularity of tablets amongst older Australians makes a great deal of sense. They are lightweight and portable, easy to carry around, and make a great communications and web reading device that doesn't require a lot of technical knowledge. Not only are they vastly less likely to get viruses and malware than PCs are, they are also considerably less expensive, and can last for a long time.

For many senior Australians, the greatest priority is just with regard to simplicity: keeping things plain, easy to work, and instinctive. Old dogs can learn new tricks, but whether or not they want to is another question, and for many older Australians, tablets have bridged the gap between needing more than a high powered smartphone and less than a desktop computer.

Indeed, Singh noted that mobile phones were less of a priority amongst older Australians. She said: "Interestingly, using a mobile phone to access the internet hasn't yet caught on with the older age group, but this may change over time."

Only 11 per cent of people over 65 reported going online using their phone, as opposed to 58 per cent of the total population (or as high as 88 per cent in the 20-29 age group).

It's likely that in some ways this is related to the general prevalence of feature phones amongst the older demographics, as opposed to smartphones which come equipped with much easier tools to access the internet. Or perhaps older Australians just feel less drive to have internet "on the go" while they're out and about, which is a major advantage of having the internet on your phone. However, with handy features like maps and public transport apps available on mobile phones, we at Compare Broadband hope to see this mindset changing.

Would you like to get yourself or a friend or relative set up with a tablet?

It's worth considering whether or not you want to buy a tablet outright, or get one on a plan. If you're uncomfortable putting down a lot of money – think $400 to $800 for a brand new tablet – it might be that going on a plan is your best option.

Try Optus, who supply tablets on contracts. You can call them for more information or to sign up today on 1300 137 897.

Alternatively, you could buy an iPad outright, either from a store or online or even second-hand. Once you have it, you'll be able to connect to WiFi networks, like your ADSL2+ network at home. If you want to be able to use your tablet on the go, though, you could pick up a tablet or iPad mobile broadband plan. Click here for the best iPad plans, or call one of the following providers:

Amaysim: 1300 302 942
Dodo: 1300 136 793

If you have any further questions about iPads or smartphones, or want help either picking a plan for yourself or for a pensioner in your family or acquaintance, please don't hesitate to give us a call on 1300 106 571! One of our friendly staff will be happy to help you with whatever questions you might have in finding the best plan for you.