Unlimited listening
Endless library of songs and artists
Artists paid 70% of ad revenue
Australia is a country full of music lovers. Since May, Spotify has experienced its two most successful launches in Australia and New Zealand. Whilst they have chosen not to disclose their specific number of Australian subscribers, we can expect well in excess of 0.3% of the Australian population to be a Premium Spotify user.

What's so great about Spotify?

The phenomenal reception Spotify have received should not be unexpected. As a standard user, you have access to a virtually endless library of music that can be streamed for free and legally. Listening to music via Spotify actually supports your favourite artists. According to Kate Vale, Spotify's Managing Director in Australia and New Zealand, '70% of Spotify's revenue is returned to the labels, who in turn remunerate the artists.' This year alone, Spotify expects to send $500 million to record labels through ad-based revenue. Overall, this is a great business model, it benefits the artists as well as us, the consumers.

Want high speeds and high data packs to support your music listening? Perhaps cable broadband is what you're looking for. Give Optus a call on 1300 137 897 for the cheapest cable plans.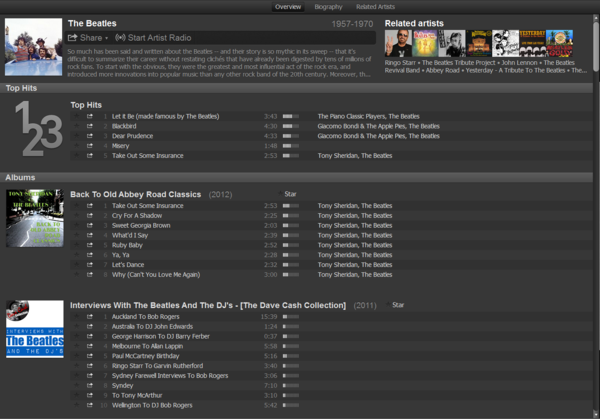 So now that Spotify's around, why download music illegally? Not only does Spotify provide access to all the songs you know and love, it's also a great tool for music discovery. Spotify is community driven. It shows you similar artists, recommended artists, playlists and what your friends are listening to. And again, it is all legal. In fact, since launching in 2005, the Swedish company have reduced music piracy by 25% in its home country.

Never pay for songs or download illegally again!

The only reason why you may prefer to download music is because it allows you to store it on your computer as opposed to constantly re-downloading every time you stream. Using Spotify does expose you to 'bill shock', where you exceed your data limit. However this issue can be easily resolved. Nowadays, high download limit are competitively priced. In fact, Club Telco offer unlimited broadband from $25 per month. To enquire, give Club Telco a call on 1300 138 155. I personally prefer to stream my music because it keeps my computer virus-free and free of hundreds of gigabites of music files. With more space on my computer, it operates faster and is less likely to breakdown.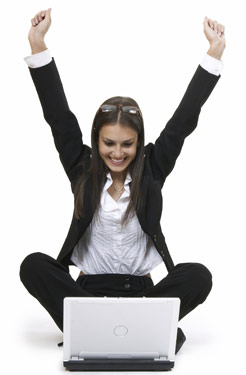 With over 0.3% of our population subscribed as a premium user, Spotify is popular, but there is still room for growth. At the moment, users are young. Subscribers are driven by the popularity of Facebook (one of Spotify's partners) and the country's high penetration of smart phones. But there is no reason why Spotify can't be servicing a much broader demographic of users. All majors artists are available on Spotify, including all the classic. Elvis lovers and Beatles fanatics will be amazed! Music is for everybody and Spotify is an that app all people, young and old to enjoy.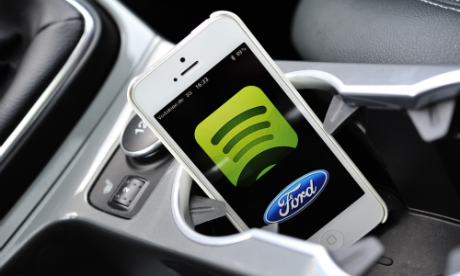 Getting started on Spotify

I know, it almost sounds too good to be true. It's something you must get started on immediately. The process is simple.
Download the Spotify app from its website straight onto your computer.
Make sure the data limit of your broadband plan supports increased listening. Click here for the best unlimited broadband plans.
With just these two steps, you should be ready to re-live the songs you know and love and discover new artists, new songs and even new genres. You will be amazed.

How does Spotify Premium make your listening experience even better?

If you love Spotify, I'm sure you'd love Spotify Premium even more. Enhanced sound quality, ad-free listening and Spotify whilst you're out and about, all for $11.99 per month. Even if you're not willing to pay the monthly subscription fee, you can still gain access to Spotify Premium through their 30 day free trial. So that you can experience its full suite of benefits, make sure you have access to mobile broadband. Whether this is through your mobile phone or tablet, check out Amaysim for high data packs and unlimited calls. Give Amaysim a call on 1300 302 942.

Conclusion

In summary, Spotify is every music lover's dream.
Unlimited listening
Endless library of songs and artists
Support the labels and their artists
Community listening
Spotify Premium for enhanced sound quality, ad-free listening and music whilst you're out and about

Spotify is revolutionizing the business and music industry. It's a great tool and easy to use. Whether you're tech-savvy teen or a latecomer to the internet, music is something for you to enjoy. Check out Spotify as soon as you possible, you're missing out!