Telstra forced to regulate wholesale prices
Telstra to lower wholesale prices
More competition amongst ISPs
Cheaper broadband for the end consumer
A decision passed down from industry watchdog the Australian Competitor and Consumer Commission (ACCC) will regulate Telstra's wholesale prices.

The move is another attempt to alleviate some of Telstra's dominance in the industry through the wholesale market, keeping it from outpricing rivals during the ongoing but long construction of the National Broadband Network.

Telstra, who own 83% of the wholesale network, will be forced to provide wholesale service at $25.40 per user per month in metropolitan areas and $30.80 per month for users in rural and regional areas. These prices are, however, only an interim measure for the next twelve months while the ACCC works on an inquiry into what a standard final determination of prices should be.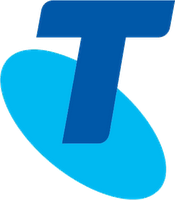 While Telstra expressed disappointment as they do "not believe that market conditions justify increased regulation of Telstra's copper network at this time", this may be the beginning of some great new prices for broadband users, especially those who had only been able to get Telstra at reasonable prices until now. However, there may be a wait involved, as while new Internet Service Providers (ISPs) will be able to strike up a deal under the new pricing plans with Telstra immediately, most ISPs will have to wait for their current wholesale contracts

ISPs like TPG are forced into asking high prices on their Broadband Off-Net Plans, to make up for the rental of Telstra's equipment. The reduced wholesale prices are intended to see a corresponding retail price reduction.

ACCC acting chairperson, Michael Schaper, said: "As a result of these decisions, end-users can expect to have access to a greater range of competitive fixed-line broadband internet service offerings."

The change in prices has been celebrated by other ISPs. Optus chief executive Paul O'Sullivan stated that he believed it would "stop the incumbent from playing games with access for third parties".
To see which providers are available at what prices in your area, give us a call on 1300 106 571.