Telstra releases NBN pricing
Free connection available
Telstra, Exetel and Optus ready to go
Prices start from $80
Telstra, Australia's largest telecommunications provider, has made major moves recently as wholesale services for internet access moves from their own copper network and towards the Government's new fibre optic National Broadband Network (NBN). After signing an $11bn deal to turn over Telstra customers to the new network as suburbs come online, Telstra submitted their final proposal for their own srtructural separation to the Australian Competition and Consumer Commission (ACCC) last week. And today, telstra has both signed the NBN interim agreement and moved ahead with a release of its own prices for NBN based services.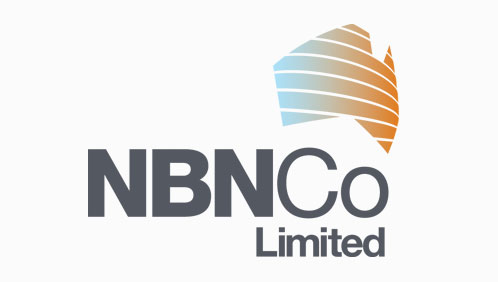 Telstra (13 7663) joins TPG, iiNet, Optus, Internode and Exetel as major parties to the NBN agreement, with no large ISPs remaining. With Telstra releasing their plans, only TPG have yet to open up how much they'll be charging for NBN based services.
Telstra's plans are priced higher and with less value than the equivalent on other networks, albeit with free connections and modems on 24 month contracts. As a comparison: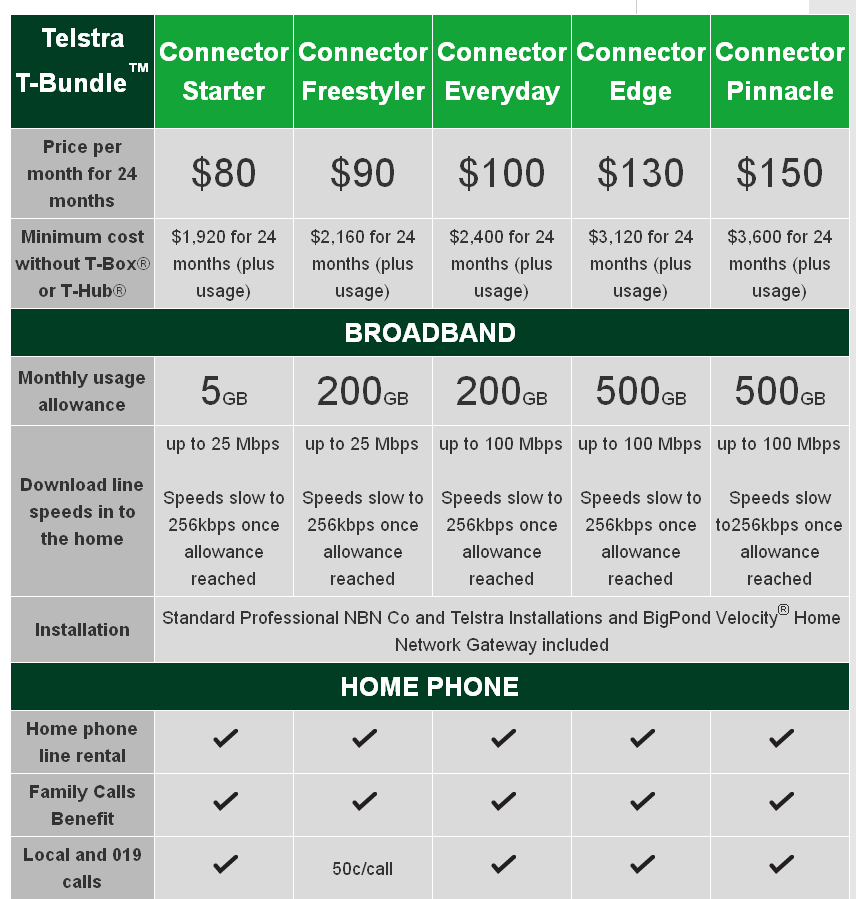 Telstra's lowest plan offers 5GB of data at 25 Mbps, about as fast as an ADSL connection under optimal conditions (average speeds for ADSL are between 8 and 12 Mbps). The 5GB plan is $80, and will probably be skipped by most punters in favour of the $100 plan, which comes with 200Gb of data at 100Mbps. The Premium service (called the "Connector Pinnacle") will come with 500GB of data and all phone calls included, and will cost $150.
By way of comparison, Exetel (1300 106 571), who have taken the lead in offering highly competitive NBN plans to date, can offer plans from as low as $35 for 50GB of data, at 12Mbps speed. A good middle fo the road plan would be the $55 100GB plan, at 50Mbps. The premium Exetel plan is the $70, 300GB plan at 100Mbps. All of these plans come with a $100 connection fee and about $90 for a modem, with a 12 month contract and a wide variety of VOIP phone plans to choose from.
Telstra can currently say with confidence that they can provide NBN based services in Armidale and Kiama (NSW); Willunga (SA); Brunswick (VIC) and Townsville (QLD), with several more areas scheduled over the next 12 months.
Exetel can currently offer NBN based plans in the same areas, with additional connectivity in Tasmania (Smithon, Midway point and Scottsdale) and Waston in the ACT.
Compare Broadband will continue bringing news of more providers and areas coming online. We will soon be comparing NBN based plans on the main site as well, as they become more widely available. In the meantime;
NBN-based connections are not yet widely available. For those who want to take advantage of great value plans with short or no contracts, we recommend:
TPG's Unlimited $60 ADSL2+ Bundle (6 month contract) – Call 1300 106 571;
Club Telco has an unlimited phone and internet connection for $70/$90 (depending on location) with no contract- Call 1300 138 155;
Internode has a 200GB Easy Bundle for $80 with no contract, call on 1300 106 571.