Club Telco - great customer service
TPG - surprisingly deep networks
Both offer great prices...who has the edge?
What makes a good value broadband plan? The answer is subjective of course; for everyone we speak to who wants unlimited data, we get just as many who have never used over a gig. And though we hear from slightly more people who are baffled as to why ANYONE would need a landline phone, we still get many people who want (expect?) unlimited phone calls.
But time and again, we find it hard to recommend a wide range of providers, and find TPG and Club Telco have come closest to matching what the market wants. But which is better? Both companies have restricted their offerings to a few simple plans, both companies are cheap and cheerful, without hidden charges or 'traps', and both have a basic, bare-bones marketing approach.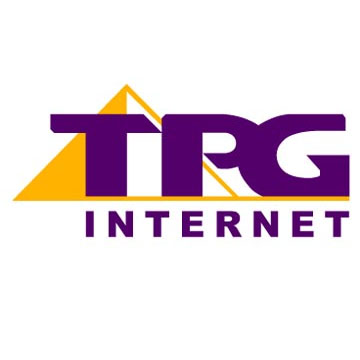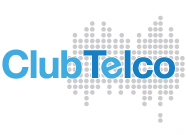 Fight! Fight! Fight! Fight! Fight!
Click here to check out TPG's Plans – or call 1300 106 571
Click here for Club Telco – or call 1300 304 712

Click here for a range of top plans across many providers
So what distinguishes them? Most of the difference is behind the scenes, particularly in how each of these companies secures the big 'backhaul' connections. Your connection reaches back to your local telephone exchange. Then it has to jump onto an interstate exchange, until eventually it gets back to a 'headend' in either Perth or Sydney, where your connection to the worldwide web is made via big undersea fibre optic cables. While this is (arguably) fascinating, what's more important is in how this effects your connection quality and price. Let's break down the two in a head to head on the important issues for consumers.
Price and Value
TPG – Prices range from $40 (Bundled) to $70 (Bundled). Best value - $60 bundle, Unlimited Data

Club Telco – Prices range from $25 -$90, Best value - $55 bundle, Unlimited Data

This is a bit of a mirage. TPG's $60 bundle is available in about 400 exchange areas, including several regional exchanges. Club Telco's $55 bundle is available at about 60 or so exchanges, exclusively in heavily populated metro areas. Outside of that, their Unlimited bundle goes up to $70, for metro areas outside their network, and $90 for everywhere else.
BUT…many of the areas where Club Telco is $90 are areas where TPG also has no network. In these areas (exchanges where everyone wholesales a complete connection from Telstra), TPG's top offering is 500GB of data for $100- and that's without line rental, which is usually an extra $30. Club Telco's $90 price includes line rental.
Edge – Even
Flexibility
TPG – Minimum 6 month contracts with bundled plans; minimum 12 month plans unbundled

Club Telco – No contracts, but a $50 annual membership fee. Prices remain the same regardless of bundling.

Both companies outshine the rest of the competition when it comes to flexibility, which is frankly, quite brave. ISPs know they can't make everyone happy, due to problems with the copper infrastructure that they simply can't fix. So contracts are a backstop. They help make sure that customers can't leave at the first sign of distress, and they ensure that companies will make a minimum guaranteed amount of profit from each customer.
Unfortunately, contracts seem to lead to complacency as well. If your customers can't leave, what's the incentive in improving customer service? At least with mobiles, customers are getting a subsidized, expensive phone with their long contract.
TPG's most attractive plans attract 6 month contracts, which is good enough for most people. Like most TPG practices, there's a hard-but-fair element at play: "we need to lock you in for 6 months to make money off you. But after that, if the service is no good, you're free to go". It's like an implicit acknowledgement that their customer service, based offshore and no better or worse than other offshored call centres, is not their saving grace.
As a result, TPG rates highly in Roy Morgan polls and other customer satisfaction analyses, even if their service isn't stellar. People will be a bit more accepting for an otherwise solid deal. That's a solid deal, not a cheap deal.
Club Telco have taken a different approach. By offering no contracts as the norm, and by guaranteeing Australian-based customer service, they're explicitly saying "We're confident enough in our customer service that we will hold you to no agreement if you want to leave- and if you're happy, you'll be happy enough to pay $50 every year just to stay a member". It's a very bold gambit, but one that for now, is paying off. But it's hard not to like them - $0 relocations, $0 to change plans up and down. With TPG, that sort of thing will cost you.
Edge: Club Telco
Network
TPG - Telstra and Optus are two giants of telecoms in Australia. After that, there's TPG. TPG is the barracuda amongst the smaller fish. For their terrestrial (land based) network, they're about neck and neck with iiNet/Internode. iiNet has some very clever and innovative network engineering going on, ensuring smoother and more stable connections. TPG has a lot of actual pipe – literally. By owning PIPE networks, TPG is something of an infrastructure owner itself. iiNet has Chime and Agile, two other backhaul providers, but they're smaller. TPG has the slight edge in having control over their network in Australia. And then outside Australia, they have some big-boy tools – underseas fibre links. Big ones. They're also well capitalized, and they've been around for a while now.
Club Telco - Club Telco relies mostly on resellers to provide their actual backhaul, with a small network of exchanges owned by their parent, Eftel (who have their own range of good value plans – click here to check out Eftel's Broadband plans). Outside of Eftel's network, Club Telco relies quite a bit on TPG, and to a much larger extent, Telstra. That gives them less control over their network. They're also rapidly expanding their customer base with their attractive plans, which can be worrying for a relatively new company with so little infrastructure to call its own. A lot of the time, this means raising contention ratios, which can slow down speeds. If Club Telco continues growing at the pace that it is, they will need to make some major investments very soon, or hope that the NBN ramps up soon.
Edge - TPG
Customer Service
TPG – Well, it's not fantastic, but it's not horrible. Offshored to the Phillipines, TPG's customer service runs into the usual issues of offshoring- language barriers, poor fidelity due to digital voice connections, and some long queues. Their social media presence is pretty scarce too. On the other hand, they rate at 80% for customer satisfaction according to Roy Morgan, suggesting that they're not really that bad, especially when considering how reasonable their plans are.
Club Telco – They haven't been around quite long enough yet to be comprehensively rated, but customer service would seem to be their bread and butter. They boast an individual account manager, meaning you speak to the same person every time – in reality this means callbacks. Anecdotal reports on Whirlpool and other forums suggest that when it comes to connections, they can be a bit iffy – likely a result of their reliance on other networks to get going. But once connected, their customer service is reportedly very good. As they get bigger and attract the attention of pollsters, more scientific data can be garnered. For now, it's safe to say they're more good than bad.
Edge – Club Telco
Conclusion
Club Telco has the slight edge. Really, they have the slight edge for everything except networks – but network stability is becoming the name of the game. TPG has had massive success with their reasonably steady, reliable, barebones approach. Club Telco has tried for the same, but with a slightly sunnier front-of-house experience. Their prices will eventually have to give, as it did in February this year, when they went from a flat $50 for Unlimited to a tiered structure based on location.
It's not exactly a two horse race though. Exetel and Internode (1300 106 571) share many characteristics with both companies, offering innovative products, great support and good prices. MyNetFone is focused on Naked products (ADSL without a bundled phone voice service), which are priced the same but usually harder to set up – MyNetFone (1300 303 246) are making them as easy to set up as bundles. But the general rule for bargain hunters is – TPG in the city and major regional areas. Club Telco everywhere else.