Amaysim leading the way, but with mobile broadband only
TPG taking steps
Dodo needs to overhaul
The Australian Communications and Media Authority (ACMA) will soon be rolling out a comprehensive change to how telecommunications providers will need to advertise their wares to consumers. The change is part of a big push to eliminate bill shock, the unwelcome phenomenon of having a low price advertised to confused customers, and including all sorts of conditions in the fine print that spell out how much you'll pay for unplanned-for usage.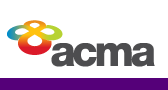 In response to the changes, some firms have leapt on the opportunity to point out just how little they'll need to change their advertising, to highlight how fair they were in the first place. Let's take a look at a few of the budget providers and examine where their hidden costs lie.
TPG - 1300 106 571
TPG have been hit by the ACCC from time to time for misleading advertising, but on the whole they're pretty straight up. Their plans are mostly geared to offer better value to customers who pass a handful of criteria:
a) They're in TPG's DSLAM footprint, which covers about 400 well-populated exchange areas
b) They don't need a comprehensive home phone service, just the basic dial tone to get a broadband service up and running
c) Their priorities are geared towards lots of data and short contracts, rather than $0 setup fees and absolute cheapness
d) They already have their own modem
In that light, TPG only offers three real plans of note; The $39.99, $49.99 and $59.99 bundles. But where they've been found wanting is in offering the same clear cut, no-nonsense pricing to those who need calls as well.
TPG have offered a $5 Chat Pack in the past, which allows for 'unlimited local calls to landlines', without clearly defining what a 'local call' is (it can differ from the Telstra definition). This has led to people making long calls to numbers and getting hit with a huge bill, paying as much as 49c a minute for calls that have been designated as long distance. And a similar 39c per minute for calls to mobiles. To get free STD calls, you'd have to take a big $69.99 plan, with unlimited data and a 24 month contract.
TPG have just recently addressed this imbalance to make their bundled phone plans offer better value. They've added the option to add $10 to any of the 6-month bundle plans, to get free local and STD calls, and 100 mins of free international calls. Free calls to mobiles are still not included, but a mobile cap of $2.48 has been introduced for calls up to 20 mins.
For customers outside of TPG's serviced area, it's still better to look elsewhere, as TPG's resold Telstra connections (or 'off-net' plans) offer no special value or incentives over the competition.
Dodo - 1300 136 793
Dodo will have to make some changes. Despite big improvements in customer service, Dodo still have some of the most misleading broadband plans on the market (their mobile plans, by contrast, are exceptionally fair and offer excellent value).
Of particular concern right now is Dodo's advertised $39.90 Unlimited Plan with 'no phone bundling required'. This is misleading – what Dodo is saying is that they will give you Unlimited broadband for $39.90, EVEN IF you get your line rental direct from Telstra or someone else. What they're NOT saying (but what many people THINK they're saying) is that you can get Unlimited Broadband for $40 with nothing else to pay. The advertising does a good job of attracting those customers who don't want and don't need a home phone service, without spelling out the full story to those people.
Otherwise, Dodo's broadband plans are pretty straightforward, provided you're in an area serviced by the Optus Wholesale Network. Anything beyond that, and you'll be subjected to several different speed and pricing tiers, all of which can get pretty muddled. Dodo will have to make some major changes to avoid further scrutiny.
Amaysim - 1300 302 942
Amaysim only provides Mobile Broadband, and has proudly declared themselves in a position to make absolutely no changes to comply with the new code. Amaysim already provide ample notification to mobile broadband customers of when they've used 50%, 85% and 100% of their spend. They also update usage information within minutes, rather than a 48 hour delay.
Beyond that, they've also pre-set everyone's overspend limit to $200, before the service gets shut down entirely (this can be increased on request). So even if a customer manages to ignore every warning, the most they'll pay for going over their data limit is $200 unless otherwise authorized.
Amaysim have also taken the lead in demanding scrutiny on the last frontier for ISPs to make crazy profits – global roaming. This diligence in making mobile and mobile broadband as fair as possible is earning Amaysim a golden reputation.