New submission patches holes
Telstra to participate in NBN
If accepted, could open the floodgates for NBN connections
Telstra has submitted to the ACCC what many are predicting will be their final proposal for the separation of their wholesale and retail operations. Should the ACCC accept, Australians could see fibre rolling out rapidly to replace both the Copper Access Network (CAN) and Telstra's Hybrid Fibre Coaxial (HFC) networks in the major cities.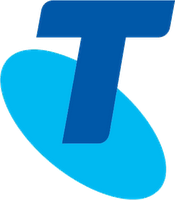 To recap- Telstra Wholesale currently maintains the network of copper wire that has provided telephone services for 70 years and ADSL broadband for over a decade. As a result, all internet service providers (ISPs) must pay a wholesale line rental to Telstra Wholesale to provide services. Telstra (retail) and BigPond are supposed to be treated the same as other retail ISPs (like TPG, Exetel, Internode and others), but it's an open secret that each ISP has their own deal with Telstra. Some Telstra retail line rentals have been cheaper than wholesale line rentals for some time, which undermines competition. If Telstra charges a customer $23 for line rental directly, but charges Internode $27 for line rental, how can Internode compete when selling a service to a customer? Moreover, there has been some suspicion that companies like Dodo, which promotes itself as a budget brand and therefore doesn't compete for Telstra's preferred demographic, gets better deals than brands with a more polished corporate image that threatens Telstra's customer base.
This is all speculation, but the conditions were unfavourable enough to attract the attention of the Australian Consumer and Competition Commission, the government body charged with regulating markets. The ACCC advised Telstra in 2009 to prepare to separate its Wholesale and Retail operations in 2009, or it could be blocked out of future auctions for radio spectrum (for wireless broadband and mobile phone services). If Telstra failed to offer reasonable terms on how it would separate, the ACCC could force a separation.
At the same time, the Labour government initiated the development of a National Broadband Network, a network of optical fibre that would offer a future proofed, high speed alternative to the 70 year old copper network. The NBN began as an initiative of a consortium of service providers who wanted an end to the Telstra control of wholesale services, and ended up as a government initiative, managed by NBNco, the Commonwealth corporation headed by CEO Mike Quigley. The stated aims of NBNco are to offer a fibre to the home (FTTH) network to 93% of Australian homes and businesses, with the other 7% served by high speed wireless and satellite.
Telstra agrees to play ball
In June 2011, Telstra struck a deal with NBNco to co-operate with the rollout of the NBN. An $11bn deal was struck for NBNco to use Telstra's conduits to install their fibre, with the copper presumably pulled out and recycled. Telstra agreed to turn over their own fibre network (providing Cable Internet and Pay Television) to the NBN as well, though this will remain in Telstra hands for longer. Telstra will provide copper based services right up to the day it is replaced in each area. Telstra also agreed to migrate its own customers to NBN fibre as each area came online. So Telstra Wholesale would be run down, and Telstra retail would enter a far more competitive environment in each area where the NBN is switched on. Telstra will be allowed to lower their plans in these areas, which it wasn't previously allowed to do when it was also the wholesaler. This is part of the reason why Telstra prices always seem to be more expensive.
The ACCC, however, was not pleased with Telstra's first few submissions for its structural separation. They found that there were too many loopholes that allowed Telstra Wholesale to favour particular retailers in areas where it remained active, including its own retail arm. In February 2012, the ACCC declared Telstra's wholesale network. This means that the ACCC ruled that wholesale pricing must be uniform, with no special deals for different retailers, and no retail prices that are cheaper than the wholesale price (as a government regulator, the ACCC reserves the right to declare a wholesale service at any time).
This essentially removed Telstra's incentive to carry on their back and forth over their separation any longer, and on the 23rd of February 2012, Telstra submitted a 181 page proposal to the ACCC that plugs up any disputed issues.
Ready to roll?
The ACCC have announced in turn that they will not seek a full consultation for this proposal, signaling that an early review has been OK'd for quick approval. Within a few weeks, Australians might see a dramatic shift in their telecoms industry. Prices may move slightly, but more significantly, the number of houses that can connect to the NBN may go from the current 18,000 (of which some 5500 have been connected) towards the goal for the end of 2012, of 700,000+ premises. The NBN have released tentative rollout schedules that mix in areas where ADSL and high speed wireless are not already widely available ("Black spots") and some heavily populated metro areas. Even those these areas are well served with other high speed options, their conversion to NBN fibre will ensure a more significant surge in subscribers, helping to underpin the NBN's reason for being- that Australians are eager for universally available broadband at vastly superior speeds to today's offerings.
Telstra's submission comes at a flashpoint of fortunes for the nascent network. The Labor government is in the middle of a leadership crisis that could derail them at the next election. The Liberal leadership have pledged that if elected, they would seek to dismantle the $43bn network. Opposition Leader Tony Abbott has suggested that infrastructure money would be better used in improving roads, while Shadow Communications Minister Malcolm Turnbull has suggested a reduced initiative that would cede more control to market players, and less to the government.
NBN-based connections are not yet widely available. For those who want to take advantage of great value plans with short or no contracts, we recommend;
TPG's Unlimited $60 ADSL2+ Bundle (6 month contract) – Call 1300 106 571;
Club Telco has an unlimited phone and internet connection for $70/$90 (depending on location) with no contract- Call 1300 138 155;
Internode has a 200GB Easy Bundle for $80 with no contract, call on 1300 106 571.