TPG popular, but restricted to metreo areas
Optus, Eftel, BigPond and Club Telco all decent alternatives
Mobile Broadband not so popular
The staff at Compare Broadband and Compare Mobile Plans spend all day scouring the market for the best deals and writing analysis on the differences between providers. So what do they use themselves?
Click here for our top recommended Wi-Fi plans!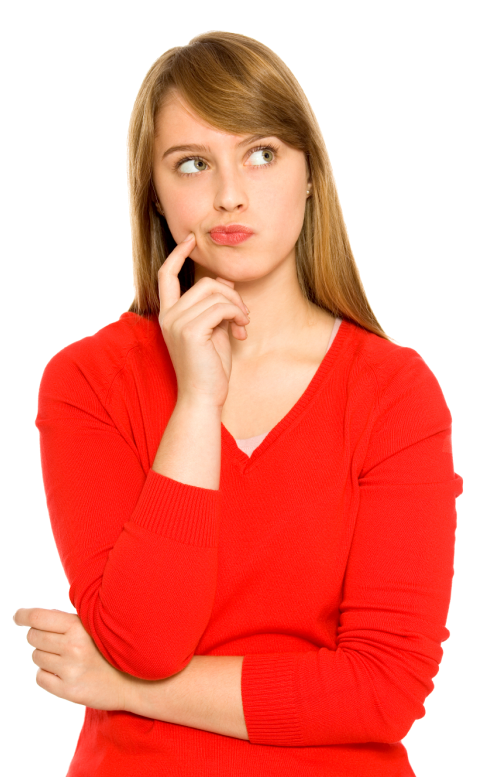 A visual approximation of everyone who works here
Note – Our offices are located in metro Melbourne, and most of the staff live in areas classified as metro. These plans may not be available in your area, but an equivalent plan might be.

Adam Wajnberg – Writer
Tech Knowledge - High
Lives – Melbourne inner south east, about 8km from the city. 2 adults, 1 baby in utero (she's on dial up)
Home Broadband use – Lots (LOTS) of downloading, video streaming and browsing. We have a Mac, a Windows laptop, 2 iPads and 2 iPhones. We use a few Smart TV applications.
Plan – TPG ADSL2+ $60 Unlimited bundle. It comes with a landline phone number which we don't use – we don't even have a telephone plugged in! But the price is still better than a similar 'Naked' DSL connection, and was easier and cheaper to set up.
Equipment – We use a Netgear Wi-Fi modem router. Everything in the house runs on Wi-Fi. When at home, the iPhones switch from 3G data to Wi-Fi, since 3G data is expensive.
Speeds – We live about 3km from our local exchange, and achieve a top speed of 7 Mbps. This facilitates downloading at a top speed of 1MB a second – so a full length HD movie (about 1.5GB) takes about 25 minutes to download on iTunes and similar high quality services. 720p video streaming works fine.
Alternative – If we lived out in the country, we would use Club Telco. Their $90 Unlimited plan is the only available plan that meets our needs. Here in Melbourne, they're also an option – but TPG is slightly cheaper. If I wasn't already tech savvy, I would go with Internode's $80, 200GB plan. I used to be with Internode, and their customer service and support absolutely cannot be compared.
Analysis – Adam is probably doing as well as he could right now. If he needed a new modem or a free connection at a new house, he'd be doing well with MyNetFone's Naked 500GB plan, for $60/month.
If Adam moves, he'd want to check to see if an NBN connection is coming soon to that area, because he likes to use a lot of high-bandwidth services. Assuming an NBN service would be a few years away, he'd want to make sure his home is close to an exchange to get better speeds.
Jessica Tekin - Writer
Tech Knowledge – Medium to High
Lives – South East Melbourne, about 30km from the CBD. 4 adults
Home Broadband use – downloading music and movies, studying, social networking, Playstation gaming, Apple TV. We have 1 PC, 3 laptops, 3 iPhones , 1 Samsung Galaxy S2, 2 iPads
Plan – BigPond 500GB Elite Liberty Cable Bundle, includes home phone, $109.95/month
Equipment – Telstra Motorola Home Network Gateway (Wi-Fi) modem, everything is connected via Wi-Fi
Speeds – Haven't checked in a while, but certainly not the 30Mbps we're supposed to be getting.
Alternative – We've tried for ADSL2+, but all the ports at our exchange are maxed out. We're over 3km away from the exchange, so we wouldn't expect speeds to top 6Mbps. If we had to go ADSL2+, we might go with an Optus Fusion Bundle (which comes with free calls) or the TPG Unlimited Bundle.
Analysis – Jess should talk to Bigpond about updating her old modem, which may be affecting her speed. The modem itself may not be rated for a 30Mbps connection. Her plan is quite good given her family's very high use, but an ADSL2+ plan would save money.
Sarah McDonald– Content Editor
Tech Knowledge – Medium to High
Lives – South East Melbourne, about 6km from the CBD. 2 adults
Home Broadband use – downloading music and movies, social networking, Playstation gaming, browsing. We have 2 laptops, 2 iPhones , 1 iPad
Plan – TPG ADSL2+ 100GB home phone and broadband bundle, $49.99 a month.
Equipment – Wi-Fi modem, everything is connected via Wi-Fi
Speeds – Around 10Mbps, fairly consistently
Alternative – Happy with the TPG plan for now but if we start using more data I would consider an unlimited plan, possibly from Eftel - 1300 106 571 instead. When searching for a broadband plan, I'm not too bothered about customer service or extras - I just want a cheap plan that works. TPG suits me fine, I like that the company does not bombard me with newsletters or special offers, I just get the service. When I have called up for technical support, I found the customer service person was helpful and quickly got to the heart of the problem (dodgy wiring in my house) and suggested some solutions.
Analysis – If Sarah never exceeds her data allowance, it's safe to say she couldn't improve much on her current plan. Eftel's Unlimited plans are great value, especially if you use the included landline service.


Scott Kennedy – CEO
Tech Knowledge - High (Tech Enthusiasm - Not So High)
Lives – South East Melbourne, about 30km from CBD. 2 adults, 2 kids (young, not at internet use age)
Plan – TPG Naked 50GB, $60/month (This is an old plan that is no longer available); Virgin 2GB Mobile Broadband, $19/month.
Equipment – Netgear Wi-Fi modem. 2 laptops, 2 iPhones. Everything runs on Wi-Fi, but if we had a PC, I would connect it via Ethernet cable to the modem.
For the mobile broadband plan, I use a USB dongle.
Speeds – We're quite close to our local exchange, so we regularly exceed 10Mbps.
Alternatives – Scott is thinking of moving out to a regional area that might not support TPG's naked plans. If he were in an 'off-net' scenario (where Telstra Wholesale is the only available ADSL2+ provider), he would consider Club Telco, BigPond, TPG or Internode, depending on price.
Analysis – Scott is time-poor, which is why he hasn't taken the steps to update his plans. He could change his current naked plan to TPG's newer $50, 1000GB bundle – he doesn't use a heap of data anyway.
The mobile broadband could be done away with – Scott could be using his iPhone to tether a connection when he's out and about, depending on provider. Scott could easily shave $29 off his monthly broadband spend.
Mikaella Clements - Writer
Tech Knowledge - Medium (Mikaella is humble)
Lives – Inner North Melbourne, about 9km from the CBD. 3 Adults, 3 kids
Home Broadband Use – Downloading music and movies, browsing, social networking, downloading uni materials, flash games (Farmville and other facebook gaming), Mum uses Twitter a lot, we all like hours of cat videos on YouTube
Plan – BigPond Ultimate Liberty Cable 500GB, $109/month. I'm quite happy with BigPond, but then, I don't pay the bill.
Equipment – Telstra Home Network gateway Wi-Fi modem. Everything is connected via Wi-Fi. 2 PCs, 2 laptops, 3 iPhones
Speeds – We regularly get 20Mbps, doesn't waiver much.
Alternative – We're a fan of cable and a way away from the exchange, so would probably stick with it. Might look into Optus cable plans to see if there's a cheaper alternative. If I was living on my own, I'd probably try for MyNetfone's Naked Broadband (1300 106 571), with TPG as a fall back. I don't use a landline, but I'd go for the bundle deal if it ended up being cheaper. MyNetFone is attractive because of the low set-up costs.
Analysis – With no ADSL2+ option available, Mikaella's family are on the best plan available, though it is a little steep. As Mikaella pointed out, on her own she'd look at a budget option, probably with a substantial amount of data.
Want a similar analysis of your connection? Give us a call on 1300 106 571!