The Internet is the global system of interconnected computer networks, you might have heard of it.
The internet is everywhere.
You're even on the internet right now! Whaaaaaaaaaaaaaaat


The internet is absolutely everywhere, and it's only going to become more and more ubiquitous. Here are 12 facts you may not have know about this amazing and omnipresent technology upon which we increasingly rely...
1. THE INTERNET IS A BABY BOOMER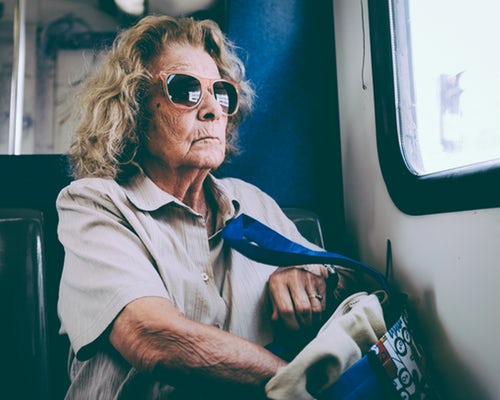 Primitive precursors of the internet were actually bopping about even before the first computers were around; telex machines and telegraph systems both fall under the category of "data communication", which in essence is the transmitting of data between two different locations, using an electric wire, a radio, or any other electromagnetic medium. This lead to "packet switching", a method that involves grouping data which is transmitted over a digital network into packets.
Jump ahead to the heated times of the Cold War, where the threat of nuclear annihilation was in the air, and the United States and the Soviet Union were in constant pursuit to one-up each other. After the Soviets launched Sputnik 1 in 1957, President Dwight D. Eisenhower launched the "Advanced Research Projects Agency Network" - or A.R.P.A to those who were a bit chummier with it (or "D.A.R.P.A" to those are more familiar with its more modern iteration). With the sole intention of ensuring that the United States of America stays on top of bleeding edge technology (bloody allusion intended), the group was made up of scientists, academics and officials, including those specialising in computer networking and graphical user interfaces.

This led to the creation of the "ARPANET", a system originally consisting of four computers that were located in four separate locations; a research lab at Stanford, a research lab at UCLA, a research lab at UC Santa Barbara, and a research lab at the University of Utah. Using the brand spanking new protocol named the Network Control Protocol - or the "NCP" - ARPANET allowed a protected flow of information between these geographically seperate military bases. After a successful run, new computer connections (or nodes) were exponentially added to the system, until it grew and grew into the unstoppable beastly internet that we know and love and hate today. This is why the internet is sometimes referred to as "The Cold War's Baby".

2. ONE OF THE EARLIEST DEVICES ONLINE WAS AN A.T.M.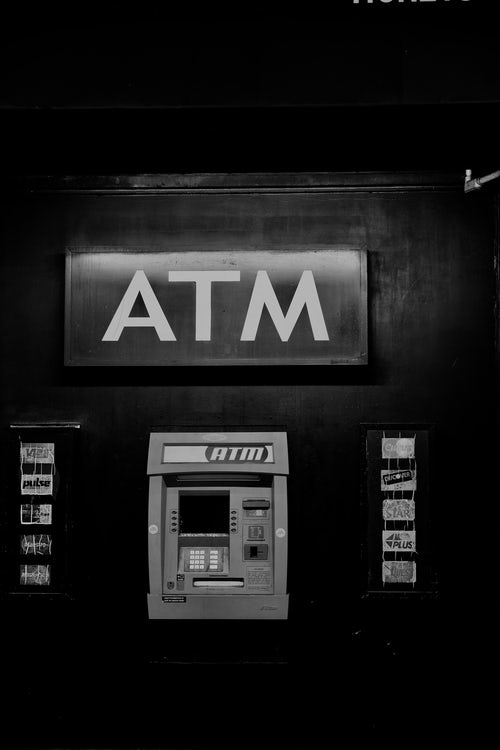 The "Internet of Things" is a term that refers to the phenomenon of all sorts of crazy and mundane appliances getting hooked up to broadband, from hula hoops to egg trays, and one day, to people's brains. But where did it all start? Well, when we don't (sadly) rely on war to push forward our technological advances, our second biggest motivation is the almighty dollar. And what better symbol for that than the humble Automated Teller Machine?! Well, the dollar sign. The dollar sign is probably a better symbol for it. Anyway, on with the point - the A.T.M was invented in 1966, and the first online A.T.M came about as early as 1968! Do you want to save this trivia as your favourite transaction?

3. SCI-FI LOOSELY PREDICTED THE INTERNET, BUT CARL SAGAN ABSOLUTELY NAILED IT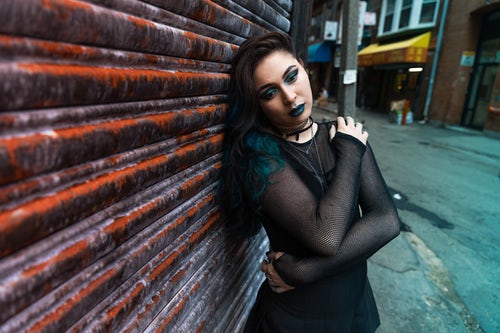 There's more than one example of some Clever Trevor predicting the internet. In 1909's "The Machine Stops", Edward Morgan Foster authored a tale about the human population's connection to (and reliance on) an almighty, worldwide machine. Then, in 1946, sci-fi author Murray Leinster wrote a book titled "A Logic Named Joe", a somewhat predictive tale about vastly networked personal computers and the trouble that comes with them.

But the most prophetic forecast about the internet came from Carl Sagan. Though Sagan certainly dabbled in fiction (such as the 1985 story "Contact" upon which the Jodie Foster film was based), he was mostly known for his work in astronomy, cosmology, astrophysics and astrobiology. In his 1995 book "The Demon-Haunted World: Science as a Candle in the Dark", Sagan penned the passage that most surely proves that he was either a time-traveller or a wizard...

"Science is more than a body of knowledge; it is a way of thinking. I have a foreboding of an America in my children's or grandchildren's time -- when the United States is a service and information economy; when nearly all the key manufacturing industries have slipped away to other countries; when awesome technological powers are in the hands of a very few, and no one representing the public interest can even grasp the issues; when the people have lost the ability to set their own agendas or knowledgeably question those in authority; when, clutching our crystals and nervously consulting our horoscopes, our critical faculties in decline, unable to distinguish between what feels good and what's true, we slide, almost without noticing, back into superstition and darkness."
HE'S A WITCH! BUUUURN HIM! Nah, just kidding, dude's a legend, make him a saint already.
4. IT COULD GO BELLY UP AT ANY MINUTE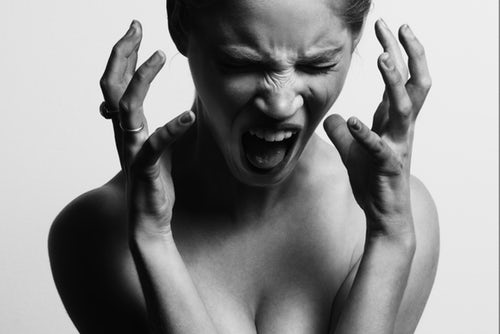 Even though the internet could potentially withstand a freakin' EMP attack, it could feasibly be taken out with a large knife. The internet works through a number of "submarine telecommunications cables", or, as I call them, "big water wires". These Big Water Wires™ are laid out on the sea bed between land based stations, and that's what makes it possible for people to hurl toxic abuse at strangers all around the globe. Unfortunately, they are incredibly vulnerable, and in the past have been thorougly disrupted by earthquakes, ship anchors, and sabotage from (probably) angry mermaids.

5. THE NAME "BROADBAND" ORIGINATES FROM PHYSICS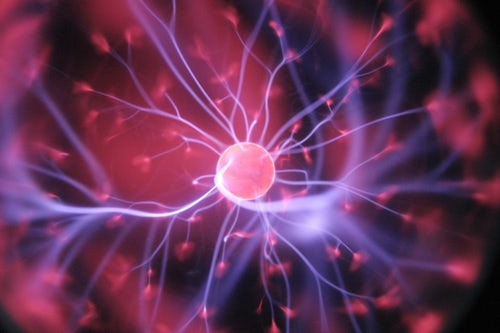 Rather than relying on the primitive (if nostalgic) quality of dial-up and analogue, we very much rely on a wonderful little thing called broadband to move our fast speed internet along. Contrasted to older service like analog and public switched telephone networks, broadband is much faster, and always on. Its name originate from the Big Kahuna of science: Physics. In the context of physics, "broadband" describes radiation that emits a broad band of continuous frequencies. An energy source such as sunlight can be categorised as such, so technically speaking, the Sun is the best and biggest source of broadband that you're ever going to get. Unfortunately, we can't use the Sun to hurl toxic abuse at strangers all around the globe. At least not yet. Not yet.
6. THE UNITED STATES GOVERNMENT CONSIDERED WEAPONISING MEMES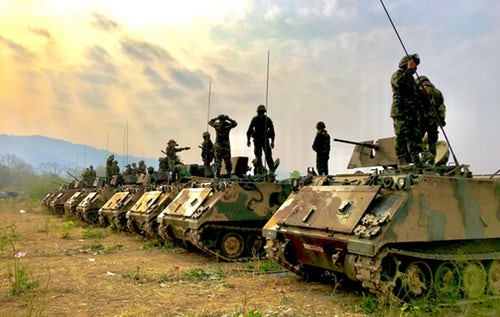 To paraphrase Jurassic Park: "Military creates internet. Internet creates memes. Military creates memes. Memes destroy everybody. Memes take over the Earth."

Yes, way back in the heady days of 2011, when the world was at peak memedom, the good ol' U.S. government wondered if there was a way to take these wacky memes that all the kids were crazy for and turn them into tools that could help condition the public into being servile to their military overlords. The proposal (considered by our previously mentioned mates DARPA) was known as the "Social Media in Strategic Communications initiative", and it thankfully didn't get approved. Well, that we know of.
7. THERE ARE MORE INTERNET LINKED DEVICES THAN THERE ARE PEOPLE

And as of 2018, there are 7.6 billion people in the world! So, you know - when it's time for the final battle between humans and machines, they already kind of outnumber us, eh?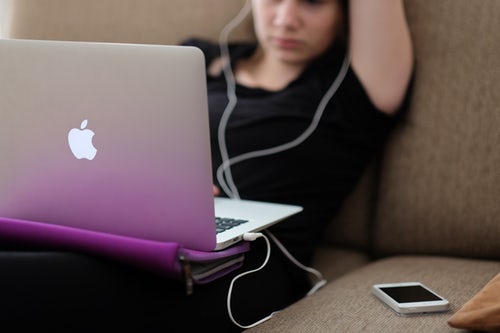 8. WiFI CAN BE DISRUPTED BY SIMPLE HOUSEHOLD ITEMS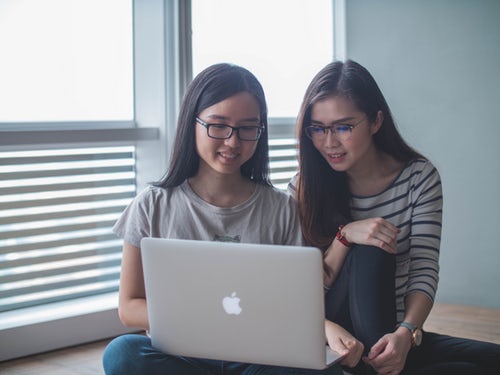 Just as it's easy to think that internet information travels around the world by bouncing around the clouds (rather than shooting through underwater Big Water Wires™), it's also very forgivable to imagine that broadband is a force of invisible magic that should be able to operate with ease so long as the internet's turned on. Unfortunately, it's not THAT magical (maybe next future). The actual truth is, anything from a fish-tank to a wall can impede your beloved WiFI, and it's simply a trick of knowing what gets in its way to get it working at optimal level.

9. THE WEB-CAM WAS CREATED TO WATCH COFFEE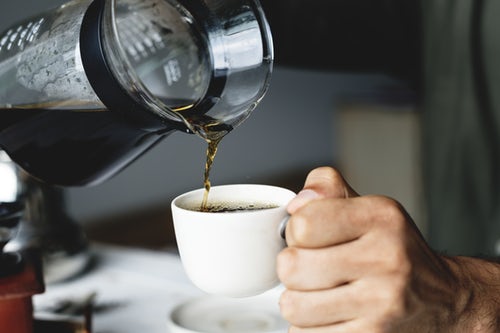 It's true! In 1991, the very first web-cam was created by people working in the Computer Laboratory of the University of Cambridge, with the sole intention of making sure that they'd never again go to the tea room only to find an empty coffee pot. As said tea room was named "The Trojan Room", the star of the world's first web-cam was subsequently called "The Trojan Room Coffee Pot", and gained much early internet fame before being retired in 2001.

10. NO ONE KNOWS JUST HOW BIG IT IS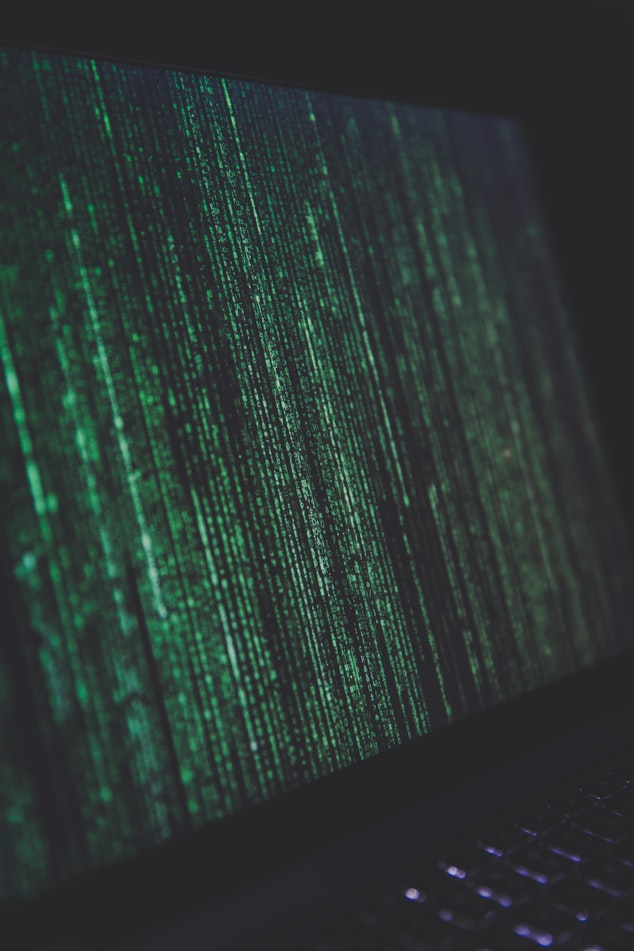 Not only are there more listed websites than you would like to count (somewhere around a billion last time I personally crunched the numbers), but a good chunk of that information is not linked or listed. There's no current way of knowing how much content the entirety of the internet is comprised of. Speaking of which...

11. THERE ARE REPORTEDLY AROUND 550 BILLION PAGES ON THE DEEP WEB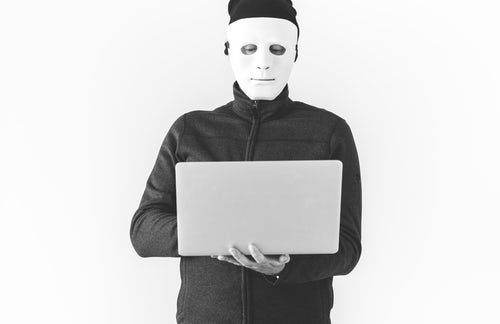 Compared to the approximated one billion sites that are on the "light side" of the internet, that's, uh... that's a lot. Some might say too many. For those of you who were blissfully unaware of the deep web (also known as "the dark web", "the invisible web" and "that place that the FBI goes to arrest people"), it is the dark underbelly of your average everyday surface web - which, let's be honest, is already less than wholesome.

The contents of the deep web are not indexed by standard web search engines and are hidden behind HTTP forms, and can only be accessed by a direct and specific URL or IP address, and even then, may require a password or some other form of security access past. Needless to say, there is a good reason for such secrecy - the deep web is a festering home for activities that start at "Illegal Avenue", drive all the way past "Creepy Town" and often end up at "Just Freakin' Disgusting City". People go there for everything from illegal contraband to human meat recipes to other things I don't even want to write about.

But don't worry, if that surface-to-deep-web-page-ratio is anything to go by, the festering awfulness of the deep web only represents MOST OF HUMANITY.

12. THE INTERNET IS CONTROLLED BY 14 PEOPLE WHO HOLD 7 SECRET KEYS (NO, SERIOUSLY)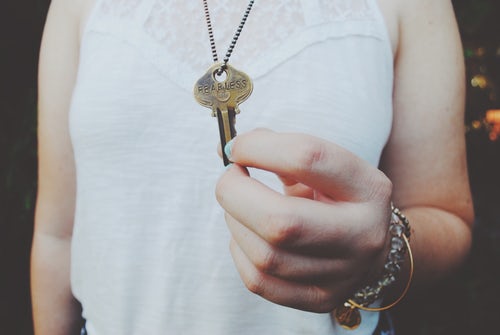 The most elite and important group on Earth isn't a government, it isn't a corporation, and despite what your Dad tells you, it isn't Depeche Mode. No, the most elite and important group on Earth is in fact the "Internet Corporation for Assigned Names and Numbers", or ICANN for short. ICANN are a nonprofit organisation responsible for coordinating the maintenance and procedures of several internet databases, and it's their job to ensure that all the networks remain stable and secure. But if the internet were ever to completely crash (because of, y'know, angry mermaids), it would also be up to the good people at ICANN - and their 7 magical keys - to solve it!

There are 7 physical keys, with each assigned to an individual, and each with a back-up assigned to a different individual (hence the group's 14 members); these keys unlock safety deposit boxes hidden around different parts of the world, and in each of these boxes is a smart key card. Once all 7 smart cards are put together, they form the Master Key, which can access the ICAAN database where they have dutifully stored all the known information about all the internets in all the worlds. Golly!

Well there you go. Hopefully you know 12 more things about the internet that you previously didn't. But did you also know that your home WiFi can be improved simply by finding the internet plan that best suits you and your specific conditions? Don't take my word for it, click though to have a look for yourself, or give the experts a call. It's fast, it's simple, and it's absolutely free!

Any interesting internet facts that we've forgotten? Drop us a comment and let us know!