TV shows that began on the web
Why they got picked up by Networks
How successful they were after the transition?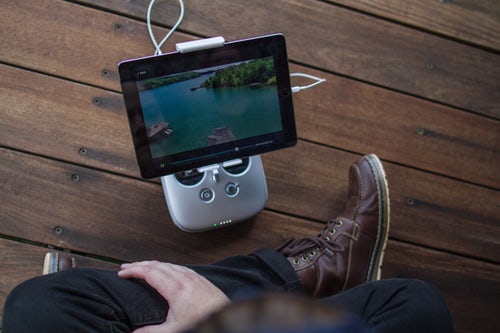 They started from the web, and now we're here!


The World Wide Web is a great place to showcase your skills, especially if you're looking to get a TV show off the ground. One, it doesn't cost anything. Two, a huge audience can be reached. Three, someone in that audience could give you the big break you've been looking for!


Here's a list of TV shows that got picked up after starting as a Web Series...


1. High Maintenance


The benchmark when it comes to the highest quality web series, High Maintenance follows the "Guy", a New York weed dealer who floats into people's lives and gets caught in their mess. A perfect platform for comedy, drama and quick storylines that capture their audience. What's clear from "creator couple" Ben Sinclair and Katja Blichfeld, is that they have a strong background in writing and film. From the first episode, we see some clearly defined characters and a snippet of a world we want to see more of. Enter HBO. High Maintenance got picked up by HBO and have released two seasons of the 30 minute comedy/drama, with a third on the way. The transition hasn't changed a thing about the tone or world we came to love from the web series. It's only gotten better, more interesting and more diverse with plenty more weed being delivered by the ever-charming "Guy".

2. Broad City


A web series about two twenty-something girls hanging out in New York smoking weed seemed destined to get lost in the masses. However, Amy Poehler (Sisters, Parks and Rec) noticed something in the two comedy actresses and decided to be the Executive Producer of a 30 minute TV series of the same name. The transition meant that the two central characters, played by Abbi Jacobson and Ilana Glazer, were able to be fully developed. As the series is loosely based on their real lives, the chemistry between the two is clear. Having a gust star such as Hannibal Buress also helps their cause, but in the end, this show is really funny and the situations they get themselves into and out of are hilarious. It's fifth and final season is due to start January 2019. Yas Queen!


3. Drunk History


What an idea. A narrator slowly gets drunker and drunker whilst also trying to explain a piece of American history. This could only work on the web, right? Well, what started as a sketch on the "Funny or Die" channel soon became its own show. The format is strange to get into at first as the drunk guest narrates a historical story to Derek Waters (the creator of the show). From there we see re-enactments played by actors who lip sync to the narrators drunken words. What makes it great to watch are the guest stars playing the roles within the drunk story. It's absolutely ridiculous, but it works. Michael Cera, Jake Johnson, Jack Black, Jenny Slate, Winona Ryder, Sam Rockwell and Elizabeth Olson are just a few that have featured and clearly, by this list, you get that this must be a lot of fun to be a part of.


4. Children's Hospital


Children's Hospital began as a ten episode, five minute long web series from comedy actor Rob Corddry (Ballers). The show is a parody of the many hospital based shows such as Scrubs, General Hospital, House, Grey's Anatomy, ER and Private Practice (to name a few). Being a successful actor with a number of credits meant that Corddry had the power to get a few actor friends involved and the ensemble cast that features names like Lake Bell, Malin Akerman, Rob Huebel, Ken Marino, Henry Winkler and Megan Mullally make it top notch. The comedy is fast paced, on point and the storylines within storylines make it unreal to watch. As you blast through episodes you see why Adult Swim gave the series more time and opportunity. However, Corddry chose not to take it to 30 minutes and stuck to a tight 15 minute format so it never loses that quick wit and fast paced nature people were accustomed to. After 7 seasons they call it a day. Not bad for a five minute show..

If you're scouting the webs for the next future hit, make sure you've got the best internet plan by clicking here.

Looking to stream something a little more sporty? Check out out Ultimate Guide to Kayo Sports here!

Want to find out how much data all this streaming is using up? Check out our handy guide here.