Best Internet Deals
Best Unlimited Plans
Best Broadband Packages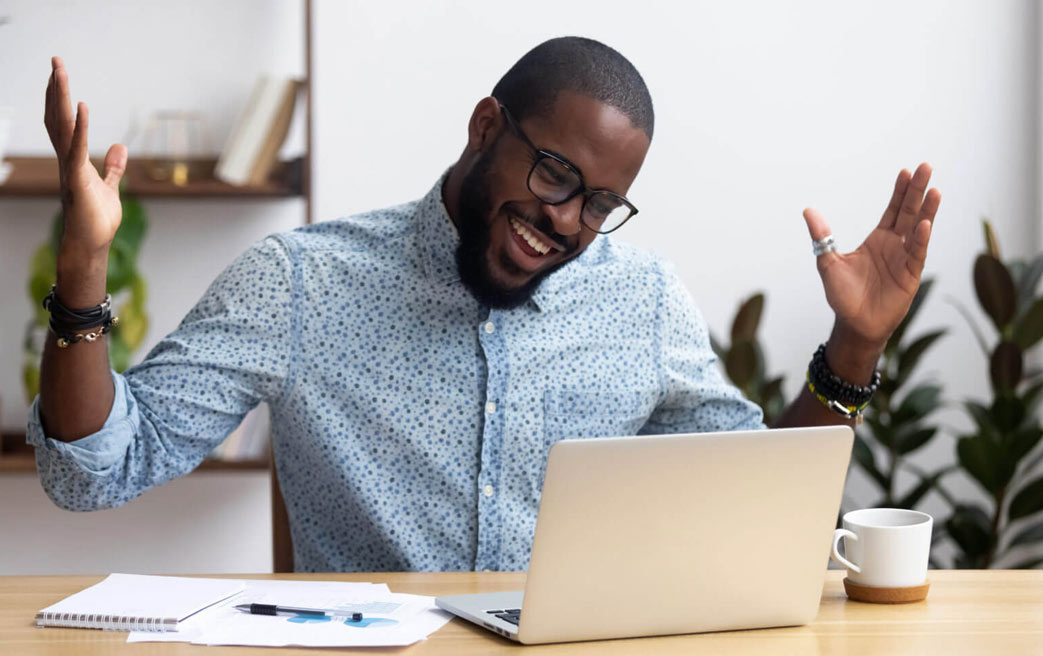 Compare Broadband is your one-stop guide for the best daily internet deals in Australia! Whether you're looking for an upgrade or moving to a new place, we've listed down the telcos offering the best deals and internet speed at rates that suit your budget and your requirements.
Connecting to the internet shouldn't be a problem for anyone. With reliable infrastructure being developed across the country, residents can have access to the internet through a very simple application process. We made it much simpler for you. Read this article and compare the deals in your area.
Best Unlimited Data Internet Deal: Tangerine XL Speed Boost Unlimited Plan
Unlimited data is the best inclusion a service provider can offer next to fast internet speeds. It gives customers the feeling of making the most of what they paid for and some peace of mind in knowing that they don't have to control their data usage.
Tangerine currently has the best offer among all service providers when it comes to unlimited data allocation. The telco's XL Speed Boost Unlimited plan lets users consume as much data as they wish with no extra charges and at NBN standard speeds of 50Mbps.
The plan is available for a special offer price of $64.90 per month for the first six months and $79.90 for the succeeding months. It's a no-contract term and it includes a home phone service with unlimited local, national, and Australian mobile calls. But it doesn't come with a modem, so you might want to keep that in mind. The same data inclusions are also available in Tangerine's Wireless bundle.
Internode is also worth checking out, particularly its NBN50 Unlimited plan. The plan is offered for $59.99 per month for the first six months and $79.99 in the succeeding months. It has an NBN standard download speed of 50Mbps and an upload speed of 20Mbps.
Up to 20 email accounts with spam viruses and filtering can be used with the bundle, but it does not include a modem. If you need a modem added to your plan, you can pay an upfront fee of $74.95.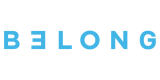 Best Cheap Internet Deal: Belong Unlimited NBN Plan - Standard Plus Speed
Getting an unlimited NBN plan can sometimes be intimidating. But not with Belong's Unlimited NBN 50 Broadband Plan. This month, we chose this internet plan as the Best Cheap Internet Deal for a lot of great reasons. Here are some of them:
Affordability - It's cheap! For only $70 a month, you can enjoy up to 48Mbps during the busiest periods.
FREE WiFi Modem - Unlike other NBN plans, this deal offers a free modem.
FREE Mobile Credit - when you choose any Belong home broadband plan, you will receive a free Belong mobile SIM loaded with $80 credit but this is for new NBN customers only.
24/7 Customer Support - You can easily contact online or phone support whenever you need help with the service.
This is the best internet deal you can find in the market today. You get to savour a fast internet connection for a very competitive price.
Runners-up: Tangerine and MyRepublic
The Standard Plus Speed tier is only available in selected areas. If your location does not have the required connection type, you can still enjoy a decent internet speed with Tangerine's Standard Speed Broadband Plan. Priced from $44.90 for the first 6 months ($59.90 ongoing), enjoy unlimited data with Typical Evening Speeds up to 25Mbps. On top of that, you don't need to commit to a lock-in contract so you are free to switch to another NBN plan any time you want.
Another better alternative is MyRepublic's Unlimited Essential 25/5Mbps Flexi Plan. Enjoy unlimited data with no lock-in contract and a connection fee for only $59 a month.
Best Fast Internet Deal: Uniti Wireless NBN 100 Broadband Plan
For households with more than 5 internet users who stream HD videos and use different devices simultaneously, the best options are plans under the NBN 100 speed tier. And this month, we have chosen the NBN 100 broadband plan from Uniti Wireless.
For only $89.95 a month, enjoy lightning-fast internet with speeds up to 100Mbps/40Mbps. With the plan's unlimited data offer and 78.7Mbps typical evening speed, you can binge-watch your favourite Netflix series, play and stream online games, and video call your friends all day long. You can opt for a BYO modem or purchase a new modem or WiFi extender from the provider. For an additional charge, you can also get an add-on VoIP home phone with unlimited calls. You also need to pay the activation fee that costs $50.
Runners-up: Tangerine and Kogan
If Uniti's plan does not tickle your fancy, you can go with other telcos such as Tangerine and Kogan.
Tangerine has the XXL Speed Boost Unlimited plan that sets you back $74.90 per month for the first six months. It comes with unlimited data and NBN's Fast speed tier of 100Mbps (92Mbps typical evening speeds). The rate goes up to $89.90 in the seventh month, but it's still not bad for a no-contract plan.
Kogan, meanwhile, offers a Gold Unlimited plan for only $78.90 a month for the first six months. This no-contract plan has typical evening speeds of 90Mbps and does not charge customers an activation fee.
Best Home Broadband Internet Plan: Aussie Broadband NBN Unlimited Casual Plan
Aussie Broadband is all about providing great service – whether it's nbn™ speed or customer support.
The Aussie Broadband NBN Unlimited Casual Plan allows you to connect during the first month for free, provides unlimited data, and has no excess data charges. This no-contract, month-to-month plan has a typical evening speed of 24Mbps for only $69.
For an additional $149.00 + $15 Standard Shipping, you can avail their Certified nbn™ compatible (FTTN/FTTB/FTTP/FTTC/HFC/Fixed Wireless) modem. At no cost, you can add a phone line and for an additional $10/month you can get the Everyday Plan which allows you to do local and national calls for FREE.
With Aussie Broadband + Fetch bundle, you now have access to everything you want to watch in one place. You supply the TV, and they'll provide the box and the home broadband. Turn it on and you're done.
SpinTel still has limitations when it comes to availability in some areas, so your next best option is to avail of a plan offered by its mother network — Optus.
Optus has the 4G Home Internet Everyday plan that includes 500GB of data and a B818 modem that guarantees an enhanced Wi-Fi range. It costs $69 per month for a 24-month-long contract. If you'd rather sign up for a no-contract plan, you can get the same inclusions and monthly rate with the addition of a $216 upfront fee.

Best Mobile Broadband Plan: Optus One Plan Mobile Broadband 500GB Plan
If you are not looking for an alternative to your NBN plan but are interested in a backup connection, a mobile broadband plan could be the better choice.
Optus One Plan Mobile Broadband 500GB Plan is perfect for those who are looking for a reliable supplementary internet connection. For only $65/month (for the first 12 months), you can enjoy a whopping 500GB of monthly data and access a 5G connection at no extra cost with compatible devices. BYO phone or purchase a new phone.
No excess usage charge but speed slowed down to a maximum of 1.5Mbps.
For customers residing in areas where the Optus 4G Network does not get the best reception, you might want to check out Vodafone's 40GB SIM-Only Modem Plan.
It's a SIM-only plan that provides subscribers with 40GB of data every month for just $40. If you're lucky to avail of the network's promo, you can have an additional 30GB to your monthly plan without extra costs.
Vodafone offers a 30-day Network Guarantee, which is perfect for first-time subscribers wanting to test the waters first. It's a no-contract plan and you can manage your account online, making it more convenient for the customers.
Finding a Plan that Works for You
You see, we weren't kidding when we said there's a specific internet plan that works for all types of customers. Whether you are a heavy internet user or you just need something you can use while away time when you're not at home, you can find a plan that suits your preferences and your budget.
You just have to be patient in exploring all your options as much as possible. Don't hesitate to inquire about ongoing promos as well, so you don't miss out on great deals from your service provider.
Check out the best NBN plans or compare the cheapest NBN plans in Australia here.
Contact Compare Broadband at 1300 106 571 to discover the best internet plans available in your area. We can recommend to you the perfect NBN and home broadband plan that suits your daily needs and budget. Talk soon!