OptiComm is one of the few private alternatives to NBN which is what most people are familiar with.
OptiComm's internet connection is similar to NBN's FTTP connection technology.
The speeds offered by OptiComm can also be comparable to the speeds provided by NBN.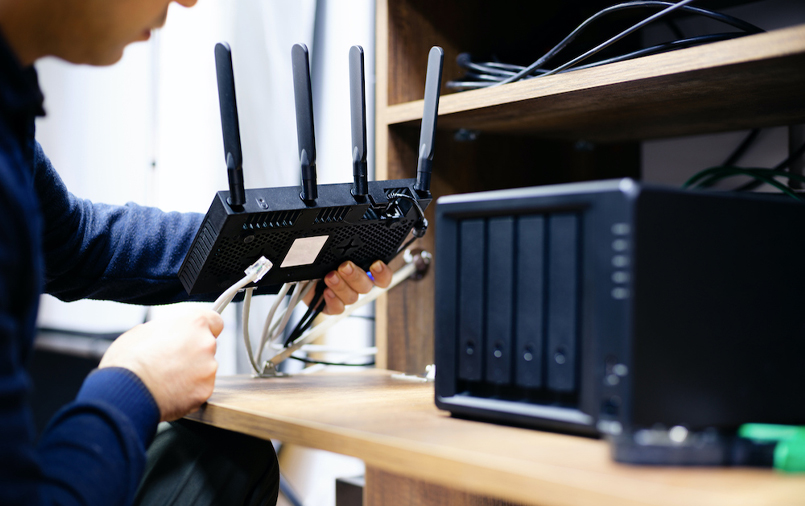 In this guide, you will find:
OptiComm in Brief
OptiComm is a privately owned network wholesaler that offers products and services to housing estates in Australia. They are an independent, licensed Australian Telecommunications carrier specialising in the design, construction, operation and maintenance of Fibre-to-the-Premises (FTTP) network solutions for new residential and business developments.
Currently, OptiComm is only made available to a small number of communities, such as in new or recently developed housing estates. For this reason, it is not as popular as NBN.
OptiComm's internet connection is similar to NBN's FTTP connection technology where high-speed fibre-optic cables are used to transfer signals instantly. However, OptiComm can be deemed more superior as it no longer uses old technology much like the decades-old copper wires and coaxial cables that NBN still uses.
In case you are already connected to OptiComm, then there is no chance that your connection will still be replaced with NBN in the future. Nevertheless, OptiComm still has its drawbacks such as no access to free-to-air TV in your housing estate.
OptiComm Plan Speeds
The speeds offered by OptiComm can also be comparable to the speeds provided by NBN. For instance, the NBN Basic I equivalent is 12/1, which simply means 12MBps download and 1Mbps upload. For the NBN Basic II speed, OptiComm offers 25/5 or 25Mbps download and 5Mbps upload. In terms of NBN Standard speed, you can expect 50/20 from OptiComm which translates to 50Mbps download speed and 20Mbps upload speed.
NBN Fast speed tier equivalent of OptiComm is 100/40, denoting 100Mbps upload speed and 40Mbps download speed. OptiComm also offers 250/25 which is the equivalent of NBN's Superfast speed tier. You are also most likely to find OptiComm offering 1000/50, which is NBN's Ultrafast speed tier equivalent.
ISPs on the OptiComm Network
Aussie Broadband
Aussie Broadband offers eight OptiComm plans that range from the 12/1 to the 1000Mbps speed tiers. All of the plans also come with unlimited data. For each of the plans, you have the option of adding a modem that costs $249. However, if you opt for the Home Ultrafast speed, you may need to upgrade to a more powerful modem which is priced at $369.
Activ8Me
Activ8Me also offers various OptiComm plans in four different speed tiers. The ones that feature unlimited data are Unlimited Standard, Unlimited Sonic, Unlimited SuperSonic, as well as Unlimited HyperSonic. These fall under the 12/1, 25/2, 50/20, as well as the 100/40 speed tiers respectively. The rest of the plans offered by Activ8Me offer 250GB of data but for a plan that features a month-to-month contract, you need to pay a $98 set up fee.
iiNet
iiNet offers three basic OptiComm plans namely the Fibre 25, Fibre 50, and Fibre 100. All of these plans feature unlimited data, with an option for their subscribers to add a modem for only $59.95. With Fibre 25, you get to enjoy a typical evening speed of 21.3Mbps while for Fibre 50, iiNet guarantees a typical evening speed of 36Mbps. If you go for the Fibre 100, then you will get to enjoy a typical evening speed of 50Mbps.
Uniti
Uniti Wireless provides fast speeds to connect all your devices, hassle free easy setup and local Australian support. They offer several OptiComm plans under the 25Mbps, 50Mbps, 100Mbps, 250Mbps, and 1000Mbps speed tiers.
For only $69.95/month, you can avail Unlimited Data for a 24.7Mbps Typical Evening Speed (plus $99 Activation Fee). Optional BYO Modem or buy from Uniti Wireless and optional VoIP Home Phone Add On are available.
If you're looking for high speed connectivity, you can get The 100 Uniti Wireless Fibre Broadband Plan for just $89.95/month (plus $99.00 Activation fee). This Month to Month contract plan offers Up to 100Mbps download / 40Mbps upload connection speed and unlimited data. The 250Mbps and 1000Mbps are the new plans offered by this telco.
Harbour ISP
Harbour ISP promises to provide their customers with a connection that they count on by offering a wide range of affordable but reliable broadband plans including OptiComm internet plans.
Their best value OptiComm plan is the OptiComm50 wherein you can get an unlimited data plan of up to 50Mbps download / 20Mbps upload connection speed. This plan goes for $69 per month with a VoIP Home Phone Add On and a static IP for only $10. For a no-contract option, you have to settle an additional $99 set up fee.
To verify if your property is within the OptiComm Fibre Connected Community, contact Compare Broadband at 1300 106 571. We can also find the best OptiComm plans for you!