The video quality impacts the amount of data consumed by YouTube.
YouTube consumes less data as compared to Netflix.
Stop worrying about data caps and go with unlimited internet plans.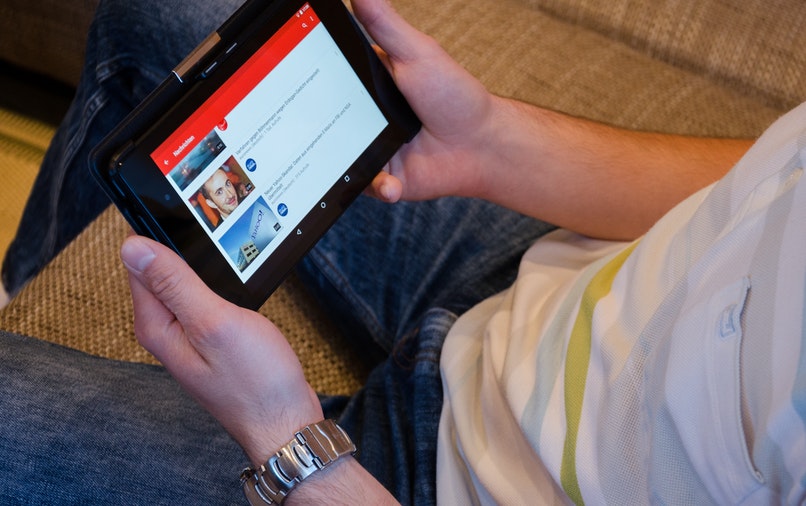 When choosing the right internet plan for your home, it is crucial to understand how your online activities consume data. Watching video content is one of the most common activities most consumers do online—whether it's for entertainment, learning, or business purposes.
YouTube is the biggest free video streaming platform in the world. In fact, an estimate of over 500 hours worth of video content is uploaded onto their server every minute (May 2019). It's approximately 30,000 hours of newly uploaded content per hour. In Australia alone, the daily average time spent on Youtube is about 19 minutes 10 seconds per day.
If you're a heavy video streamer, how much data YouTube uses is one of the factors you should consider. The quick answer: it depends on the video quality. Let's dig in deeper.
In this guide, you will find:
How Much Data YouTube Consumes in an Hour?
Video quality impacts the amount of data consumed. So basically, the higher the video quality, the more data YouTube will likely consume. A lower-quality video will only use a fraction of your plan's data.
| | |
| --- | --- |
| Video Playback Quality | Data Consumption |
| 4K (HFR) | 2.7GB (135MB in 3 minutes) |
| 1080p | 1.65GB (83.5MB in 3 minutes) |
| 720p | 870MB (43.5MB in 3 minutes) |
| 480p | 264MB (13.2MB in 3 minutes) |
Just keep in mind that the values listed above are only the bytes of data used to stream videos and does not include data used during upload.
How long will your 1GB data last?
If you only have 1GB of data left, the best way to stretch out the remainder of your data cap is to lower down the video quality to 480p. This should be enough to help you budget and still enjoy your favourite YouTubers' content.
| | |
| --- | --- |
| Video Playback Quality | Streaming Time |
| 4K (HFR) | 22.22 minutes |
| 1080p | 36.36 minutes |
| 720p | 1.14 hours |
| 480p | 3.78 hours |
YouTube vs Netflix Data Consumption
Typically an hour of YouTube streaming will consume more or less 100MB of data compared to an hour of Netflix streaming which would use 3GB of data on a high definition subscription. While YouTube has four options for video playback qualities, Netflix only has three. But either way, the same rule applies: the higher definition your videos are, the higher data consumption it gets.
Low-Quality Video: 250MB data consumption per hour

Medium Quality Video: 500MB data consumption per hour

High-Quality Video: 1GB data consumption per hour for HD (7GB data consumption per hour for 4K)
How much data do you need for YouTube?
The answer depends on the frequency that you watch videos, how many hours you spent, and the video quality. If you're insistent on playing videos on HD, then we recommend that you either look for a data plan with a higher cap or go for unlimited internet plans. It may cost a little more but it does provide you with the entertainment you need without having to worry about data caps.
Looking for Unlimited Internet Plans?
If you find yourself enjoying binge streaming a lot, and on HD, then going with an unlimited broadband plan will definitely satisfy your needs. Not only does this allow you to watch your favourite movies on the best video quality, having an unlimited connection will free your mind of the possible charges that comes with capped internet plans. To learn more, contact Compare Broadband today!