Stream all the hottest new shows and films through Foxtel On Demand.
Foxtel On Demand lets you stream shows from your package anytime you like on your TV or device at no extra cost.
All you need is a net-connected Foxtel iQ.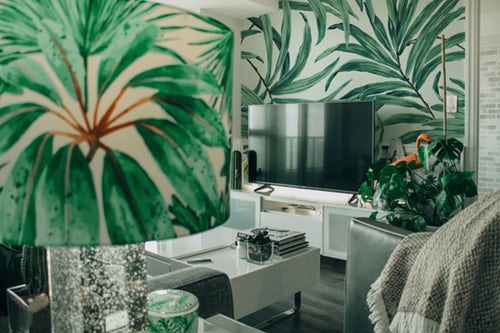 October is here, and Foxtel have a tantalising new selection of cinema and television for you to watch on Foxtel On Demand!

Foxtel On Demand lets you stream shows from your package anytime you like on your TV, or other device of choice, for no additional cost. All you need is a Foxtel IQ that's hooked up to the net, or alternatively, a Foxtel Go app that you can download for free (though data charges may apply). Now, it's time to watch your stories...

GAME OF THRONES

I don't know if you've heard of this, it's really struggling to find an audience. Nah, just kidding, it's obviously widely and wildy popular and I am routinely maligned and ostracized when I admit that I am very, very behind on it. What's a Red Wedding? It sounds delightful, red is the colour of love. Anyway, your fate need not be mine, as Foxtel On Demand has every season of GoT, including the most recent Season 7. Catch up so that you too can remain exactly one hundred dozen bandwagons ahead of me.

BALLERS

This comedy-drama from HBO stars American treasure Dwayne "The Rock" Johnson as a retired football champion who tries to reinvent himself as a financial manager for current players. Also starring Omar Miller and Rob Corddroy, the Miami-based show is a good bet for anyone who loves a good sports drama.




WESTWORLD

This gripping science-fiction series takes the premise of the original 70's film and fleshes it out into a dark contemplation on the nature of humanity. Filled with twists and turns, it's one of the most original and riveting sci-fi dramas in years.

FEAR THE WALKING DEAD

This spin-off to The Walking Dead is a companion piece and a prequel to its progenitor. Both shows are based on The Walking Dead comic by Robert Kirkman, and Kirkman also serves as co-creator/showrunner on this show, ensuring a tone that is faithful to the source material. Now in its fourth season, the horror/drama is focused on a lone traveller's journey getting derailed by both friend and foe.

WENTWORTH
Set in a women's prison in the fictional Melbourne suburb of Wentworth, this gritty Aussie drama is a reboot of the much older Aussie drama "Prisoner", created by soap doyen Reg Watson, who also created "Neighbours", which begs the question - when will Neighbours be given a gritty reboot?? It's a trick question; Neighbours is deathless and is already heaps gritty, as it frequently tackles the heavy subject of amnesia.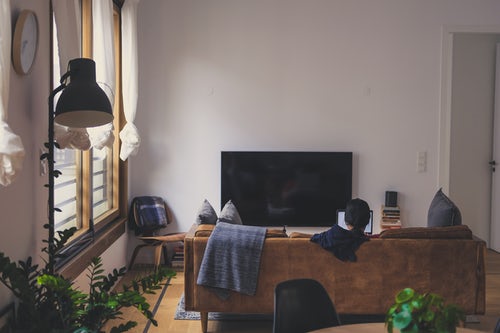 MOVIES THAT ARE COMING SOON...

I, TONYA

A biopic about troubled ice-skater Tonya Harding who rose amongst the ranks within the U.S. Figureskating Championships, before her rival Nancy Kerrigan was attacked by a goon contracted by Harding's husband to break Kerrigan's leg. Featuring gripping performances from both Margot Robbie and Allison Janney, the film proved to be both a commercial and critical darling, and is currently averaging 80% on Rotten Tomatoes.

COCO

An innovative film centred around the Mexican Day of the Dead, this is as fun as it is EMOTIONAL. It's all about the bonds of family, and seriously, you're probably going to weeping by the end.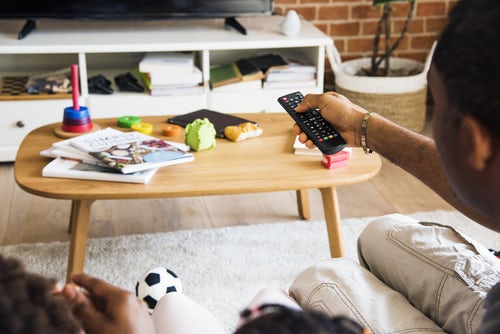 THE GREATEST SHOWMAN
This original musical is an admittedly extremely sanitised biopic about the exploits of P.T. Barnum as he created the famed Barnum & Bailey Circus, but it's nonetheless a fun film. Starring Hugh Jackman, Zendaya, Michelle Williams and Zac Efron.


BLACK PANTHER

Though this 2018 superhero film was initially considered a risk for the studio (y'know, because racism), it went on to be a commercial and critical darling. It holds an impressive 97% score on Rotten Tomatoes, and is currently the ninth grossing film of all time (!). Check it out. It's seriously cool.


Sound good? Well, you can look into finding the best Foxtel broadband plan by clicking here, or you can compare all other broadband plans by clicking here.