Netflix movies 2021
Pieces of a Woman, Stuck Apart, The White Tiger and The Dig
How to enjoy uninterrupted Netflix streaming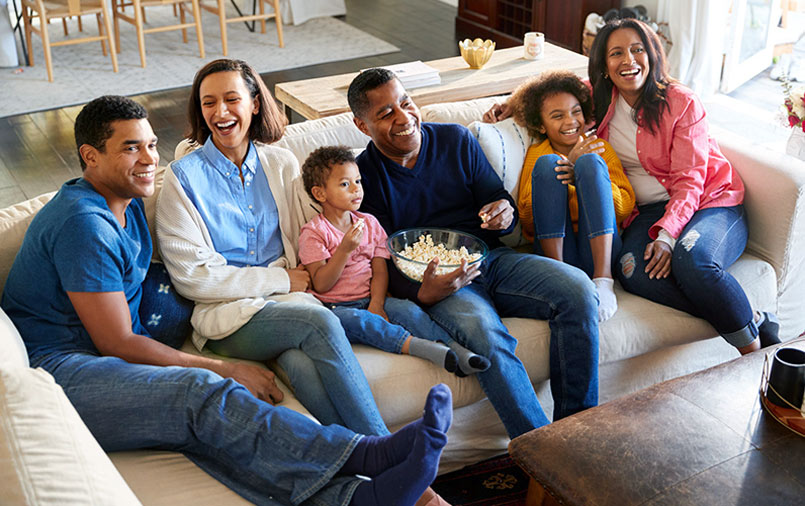 What are the best original Netflix movies in 2021?
Many people like the original Netflix movies of 2020. If you're one of them, then this streaming service company got a surprise for you.
Just recently, Netflix announces that they are going to release 70 original films this year. That means we will see new movies every single week of 2021.
In this guide, you will find:
Though Netflix is about to increase the number of its original movies, you can be sure that it won't lack quality. This streaming platform is investing heavily in its new video content.
Unlike Netflix's earlier movies, the upcoming releases will feature prominent personalities such as Leonardo DiCaprio, Jennifer Lawrence, Rob Morgan, Jonah Hill, Tyler Perry, Timothée Chalamet, Ron Perlman with Cate Blanchett and Meryl Streep.
You wouldn't have to wait that long to see those new Netflix movies because some of them are already available on the platform. Here are some of the best original Netflix movies of 2021:
Pieces of a Woman
Pieces of a Woman is a 2020 drama film directed by Kornél Mundruczó, from a screenplay by Kata Wéber.
The movie follows Martha Weiss (Vanessa Kirby) throughout her pregnancy. But unfortunate events happen, and that leads to a downward spiral of the character's fate.
Stuck Apart
Stuck Apart is a Turkish drama movie directed by Durul Taylan and Yağmur Taylan. Though tagged as a drama movie, you could expect some humours thrown throughout the story.
This movie is about ageing, mortality, and identity. Its story follows a man named Aziz, who suffers from an existential crisis. He had the chance to turn his life around. However, this turn of events changes the main character into a pathological liar.
The White Tiger
The White Tiger is an American Indian drama film directed by Ramin Bahrani. The film stars Adarsh Gourav in his first leading role, along with Rajkummar Rao and Priyanka Chopra. It's currently one of the most viewed Netflix movies because of how things turn out for the main character.
The movie is basically about a rich Indian family's ambitious servant who uses his wit and cunning to change his fate.
The main character, Balram Halwai, has the potential to escape poverty. However, his father's death holds him down from achieving his goals, and this left him no choice but to work as a servant.
The White Tiger is more than just the story of Balram Halwai. It also shows the world the problems and inhumane world of class inequality in India.
The Dig
The Dig is a British drama film directed by Simon Stone, based on the 2007 book of the same name by John Preston. Though the story is from a novel, it's inspired by the 1939 excavation of Sutton Hoo that eventually became one of the most notable discoveries.
The movie is not unique since it's just a reimagination of a historical account. However, critics loved it because it's a unique choice of the subject matter. The director and writers depicted events and people involved with amazing accuracy. Along with that, the plot is well written and incorporates the human stories surrounding the main event.
Here are the other Netflix movies to be released this month:
How to enjoy Netflix to the fullest?
Stream your favourite movies with a reliable and fast internet connection. Watching Netflix will consume a large amount of data. That's why you need the right internet plan so you can truly enjoy hours of streaming without any interruption.
If you have problems regarding your internet connection, call us at 1300 106 571. We can hook you up with the best NBN plans available in your area.
You can also check out the best Netflix plans and other Pay TV plans to avail amazing bundles and deals.