Netflix Original Series 2022
Archive 81, The Woman in the House Across the Street From the Girl in the Window, Inventing Anna, Love Is Blind, and Vikings: Valhalla
Netflix series and release dates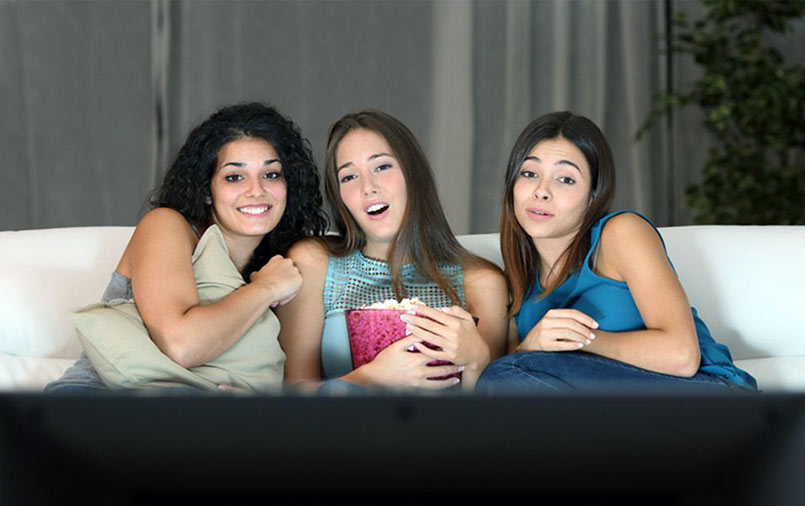 Are you looking for a series to binge on Netflix?
Netflix has some of the best TV series of 2022. This streaming company gave us notable titles such as The Queen's Gambit, Emily in Paris, The Haunting of Bly Manor, and To The Lake. There's no doubt that Netflix can compete with other production companies like HBO and Disney.
In this guide, you will find:
This year, 2022, expect Netflix to continue delivering high-quality video content for their subscribers. Aside from the big-budget movies, they are planning to release exceptional series this year as well.
You don't have to wait for those series because some of them are currently available on Netflix already.
Entertain yourself with Netflix first quarter content. Here are the best series available on this streaming service this 2022.
Archive 81 (Now Streaming)
Archive 81 may just be the perfect series for you in case you are fond of disturbing podcasts or consider yourself as a super fan of cult narrative shows. In this series, an archivist is assigned to recover some extremely damaged tapes. He soon discovers that the tapes contain recordings of the rituals of a satanic cult. He then works to uncover the truth but as he does, he needs to resist being pulled into the cult himself.
The Woman in the House Across the Street From the Girl in the Window (January 28)
For people who have been missing the parodies of horror movies, then The Woman in the House Across the Street from the Girl in the Window may just be the perfect series to look out for. This is because there are some farcical frights in this show. This series, which is somehow a spoof of The Woman in the Window as Anna, is headed by Kristen Bell. This show is about a woman with a passion for both wine and window watching. Because of this habit, the woman somehow believes that she witnessed a murder unfold right before her eyes.
Inventing Anna (February 11)
Somehow, the online shows constantly remind people that "They hate to see a girlboss winning." For this series, this concept is particularly true when the girlboss is found guilty of fraud. This show is about Anna Delvey, New York's favourite fake heiress who was arrested in 2017. When she was arrested, her life of glamour suddenly came to a halt. The main stars in this scandalous Shondaland adaptation are Julia Garner, Anna Chlumsky, and Laverne Cox.
Love Is Blind (February 11)
Love Is Blind is back for another season. This series is a reality dating show that is specifically designed for people to help find a significant other (or someone to date) in the time of Covid-19, particularly when it debuted back in 2020. Even in this new season though, it seems like the show will follow its previous format. In this case, the contestants get to know more about each other, even without being seen by one another.
Vikings: Valhalla (February 25)
If you're a history buff, the History Channel spin-off Vikings: Valhalla is one of the perfect shows for you to watch. This show follows the vikings as they raid across Europe. It depicts some of the most famous Norsemen. The best part is that it tracks their legacies in parallel with new developments in civilization. For instance, the origins of Norse Paganism was highlighted in the show
Here are the other Netflix series you need to watch out for this year:
| | |
| --- | --- |
| Netflix Original Series | Release Date |
| Bridgerton | 05 March 2022 |
| The Crown | November 2022 |
| The Sandman | No date yet |
| Stranger Things 4 | No date yet |
| The Witcher: Blood Origin | No date yet |
| Wednesday | No date yet |
| Bling Empire | No date yet |
| Human Resources | No date yet |
| Anatomy of a Scandal | No date yet |
| Russian Doll | No date yet |
| The Pentaverate | No date yet |
| The Umbrella Academy | No date yet |
| Resident Evil | No date yet |
| Devil In Ohio | No date yet |
| Florida Man | No date yet |
| The Midnight Club | No date yet |
Congratulations! You are in the right place.
Australia has been tagged as one of the best countries for streaming Netflix. You can find this amazing news here. This could mean we have the best internet connection for video streaming. So if you're experiencing bad Netflix connection, your modem/router could be in the wrong place or you just need to upgrade your internet plan.
Watching Netflix will consume a large amount of data. If you have problems regarding your internet connection, call us at 1300 106 571. We can hook you up with the best internet connection right away.
We also recommend Pay TV services bundled with an internet plan. Learn how to get Pay TV with the best providers in Australia with Compare Broadband. Check out our Pay TV plans and Netflix plans.