Netflix Original Series 2021
Lupin, Invisible City, Bridgerton, Aunty Donna's Big Ol' House of Fun, and Firefly Lane
Netflix series and release dates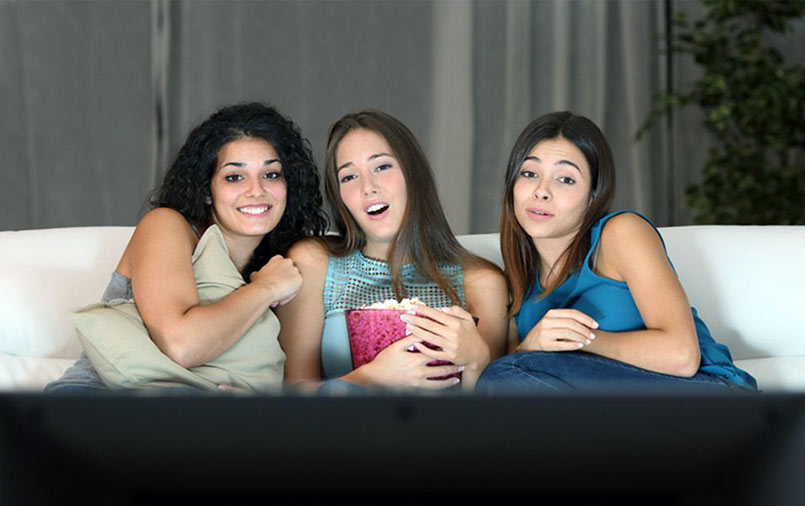 Are you looking for series to binge on Netflix?
Netflix has some of the best TV series of 2020. This streaming company gave us notable titles such as The Queen's Gambit, Emily in Paris, The Haunting of Bly Manor, and To The Lake. There's no doubt that Netflix can compete with other production companies like HBO and Disney.
In this guide, you will find:
This year 2021, expect Netflix to continue delivering high-quality video content for their subscribers. Aside from the big-budget movies, they are planning to release exceptional series this year as well.
You don't have to wait for those series because some of them are currently available on Netflix already.
Entertain yourself with Netflix first quarter content. Here are the best series available on this streaming service this 2021.
Lupin
It's not usual for a foreign-language series to claim a spot on the top 10 shows on Netflix Australia. So if ever you find Lupin on your Netflix home screen, be sure to check it because a single episode of this series will hook you up for hours.
This series follows the acknowledged thief Assane Diop (played by The Intouchables star Omar Sy), a second-generation Senegalese immigrant. This character is somehow inspired by the famous fictional thief Arsène Lupin. Assane Diop is planning an act of revenge on the Pellegrini family. They are the one who's responsible for his father's suicide after being framed for a crime he didn't commit.
Invisible City
Invisible City is one of the latest video content by Netflix. This Brazilian fantasy web television series by Carlos Saldanha is based on a story co-developed by the screenwriters and best-seller authors Raphael Draccon and Carolina Munhóz.
Many people like the show because it's different. It features rare mythical creatures. Also, the show's story is educational and interesting even without making use of heavy violence and sex scenes.
Bridgerton
This Netflix series is a combination of Gossip Girl and Pride and Prejudice.
Bridgerton is set in Regency-era London, throughout high society's busy social season. The story revolves around the matchmaking attempts of the famous Bridgerton family and those in their exclusive circle.
The mysterious character, Lady Whistledown (Dame Julie Andrews), narrates the series. Her scandalous newsletter can alter the fate of the people within the Bridgerton circle.
Aunty Donna's Big Ol' House of Fun
If you like comedy series, Aunty Donna's Big Ol' House of Fun is the right one for you. This American–Australian sketch comedy TV series features the members of the Australian comedy group Aunty Donna.
Unlike other comedy series, each episode has a nominal theme. The pilot is about finding a new housemate after Broden, Zach, and Mark after they kicked their talking dishwasher (voiced by Kristen Schaal) to the curb.
Firefly Lane
Firefly Lane is another one of Netflix's latest offerings. This long-anticipated book-turned-TV show follows Tully and Kate, who are best friends for over 30 years. They are inseparable since they are young. However, things are about to change after a single act of betrayal.
Unlike other book-turned-TV shows, Rotten Tomatoes gave Firefly Lane a good rating of 48% based on 21 critic reviews, with an average rating of 5.54/10. The website appraises the show's ideas and a winning pair in Katherine Heigl and Sarah Chalke.
Here are the other Netflix series you need to watch out for this month:
Congratulations! You are in the right place.
Australia has been tagged as one of the best countries for streaming Netflix. You can find this amazing news here. This could mean we have the best internet connection for video streaming. So if you're experiencing bad Netflix connection, your modem/router could be in the wrong place or you just need to upgrade your internet plan.
Watching Netflix will consume a large amount of data. If you have problems regarding your internet connection, call us at 1300 106 571. We can hook you up with the best internet connection right away.
We also recommend Pay TV services bundled with an internet plan. Learn how to get Pay TV with the best providers in Australia with Compare Broadband. Check out our Pay TV plans and Netflix plans.