New streaming service all about Aussie films
Is OzFlix any good?
Is it expensive?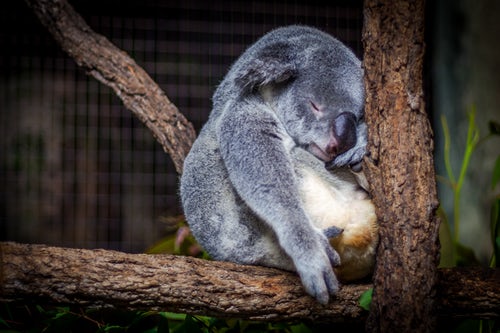 "That's not a streaming service - this is a streaming service!"


With the success of Netflix and Stan it's no surprise that we have joined the party with a streaming service of our own. The aptly named "OzFlix" offers a pay-per-view style (so not exactly a streaming service) of over 2000 locally made films that covers all the favourites such as 'Mad Max', 'Crocodile Dundee' and comedy classic 'The Castle'.


You're thinking, "Hang on a sec, I have Netflix and Stan and I'm pretty sure these films are already available to me?"


You're right. However, OzFlix separates itself from the others with one scan at their long list of true blue Aussie cinema. It's nostalgic heaven. The team at OzFlix, former director/producer Ron Brown and partener Alan Finney, have gone out of their way to provide customers with a rich backlog of rare Australian films with titles dating back as far as the early 1900's. They claim they have access to "Every Australian film. Ever."


Therefore, there's quite a few gems, such as 'The Glenrowan Affair'; a 1950's film about our most notorious bushranger. Phillip Noyce's first film 'Backroads' from the 70's. Plus the Hugo Weaving/Russell Crowe classic 'Proof', to name a few.


It's constantly updating and does provide access to the lesser-known Indie flicks that may not have gotten full cinema release. Something to look out for are titles such as Ben Young's debut feature, a psychological horror film called 'Hounds of Love' starring Stephen Curry, or the MIFF cult comedy 'That's Not Me', about twin sisters striving for fame.


What's the cost to have access to Ozflix?

The pay-per-view format of OzFlix means it fits perfectly with having Netflix and Stan as it's not subscription based. It's more like the iTunes app on Apple TV.
You rent the films (flashback to those good old Blockbuster Video days)!


The prices range between $6.79 for new releases and $3.79 for the rest with a few freebies scattered in between. Before you think, "Tell 'em he's dreamin", OzFlix is paying 50% per rental fee to the distributor or filmmaker so in that case, you should feel relatively charitable while watching your film! Part of the appeal created with the service is that there's this underlying satisfaction for supporting the local content. In conjunction with this notion, OzFlix have created their own IMDB style interview program called "FAQ", which features some of Australia's most prestigious names in film and TV providing insight into their own film favourites.


A price comparison that might spark interest is if you'd like to rent 'Mad Max: Fury Road'; you'll pay $3.79 via OzFlix and $6.99 on iTunes. I mean, we spend $3.79 on a chai latte don't we?

The reality is, at this point, Netflix and Stan have the numbers. They just have more content and have grown their Aussie content dramatically over the past year. In saying that, the OzFlix pay-per-view style means there's no commitment and if you're mad keen to hit up an old Aussie classic, a brand new local release or anything Aussie in between, then it's a bloody dream come true. It's cheap if you only watch a film every now and then but if you're a film aficionado and watch every new release the dollars could potentially add up.


Want a new Internet plan that allows you to watch more TV? Contact us here.