See the terrific television that's streaming on Stan this September!
Then check out the best internet plans to watch them on!
I mean sure, spring is finally here, but that's why God invented handheld devices.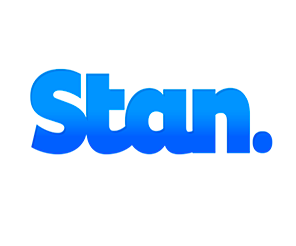 We're nearly halfway through September! Where did the year go?? I dunnow, but I'll tell ya where it's gonna go; into some TV BINGE STREEEEEEEEEEEAMIIIIIIIIIIIIIING, yea boi.

Oh what's that? You don't have the means to adequately bury your head in a digital stream of dreams? Well get on it, friend! Why, you have so many viable options. There's the unlimited NBN plans of Dodo. There's the esteemed streaming reputation of Optus' unlimited data. There's MyRepublic, and their famed Superfast NBN. And so many more! Now, on with the show(s)!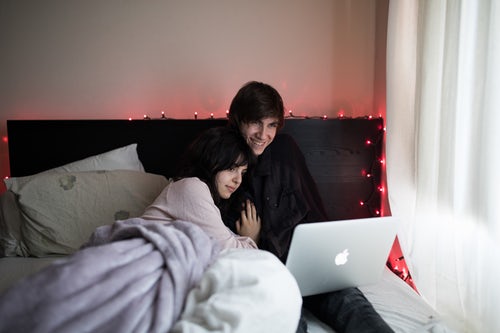 KIDDING

This very new drama-comedy stars Jim Carrey (returning to television for the first time since 1994), and is directed by Michel Gondry (who directed Carrey in the beloved cult film "Eternal Sunshine of the Spotless Mind"). It's focused on a Mister Rogers-esque character named Jeff Piccirillo, AKA Mr. Pickles, who is an adored children's entertainer but is grieving the sudden death of his young son. If that sounds dark - well, it is. It really is. It's a dark show. But so far, it has also has moments of mirth and an absolute tonne of humanity. It's far too early to tell whether this show will grow to be the next watercooler drama sensation (or end up being just OK), but at the very least, it's off to a promising and intriguing beginning.

ADVENTURE TIME

Another show that was show that was not without its darkness, Adventure Time has recently come to an end after a whopping ten seasons, and you can now watch every episode on Stan. This cartoon become someone of a family favourite as it developed rich characters that were filled with equal parts silliness and ennui, and built upon a limitless fantasy world that was briming with comedy, drama, horror, and of course, adventure.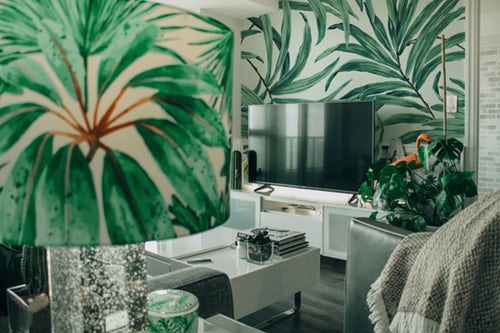 BETTER CALL SAUL

If you loved Breaking Bad and haven't found anything to fill the void since it wrapped up in 2013, you really need to give "Better Call Saul" a chance. Centred around the misadventures of loveable lawer scumbag Saul Goodman (played to perfection by Bob Odenkirk), it's mostly a prequel to Breaking Bad, but is also technically a little bit of a sequel (since it shows odd select scenes depicting life for Saul post-Breaking Bad finale). Hardcore fans be warned, this show has a very differnet feel to Breaking Bad, but is not without elements that are comfortingly familiar - such as the inclusion, characterization and portrayal of Mike! Thats's right, MIKE! Mike is the coolest. VIVA MIKE!

And speaking of spin-offs, howsabout...

FRASIER

Yeah that's right, "Frasier". In an article where I've opened with the term "yeah boi" (ironically? IDK), I feel I'm further obliged to give a shout out to my boy Frasier, just to solidify how cool and young I am. Anyway, this sit-com spin-off is arguably more beloved than its progenitor "Cheers", but to each their own. If you have a passing interest in 90's nostalgia and/or foppish sex farce, then give it a stream.




EPISODES

This sitcom is an British/American collaboration, which is extemely suiting since it's about two British writers who are going through the process of getting their show adapted in America. Starring Tamsin Greig ("Black Books", "Green Wing") and Stephen Mangan ("Green Wing", "I'm Alan Partridge") as said writers, a very British married couple who are trying to reconcile a U.S networks choice to make them work with Matt LeBlanc, who, in an inspired casting choice, is played by Matt LeBlanc ("Friends", "Lost in Space"). It's a fun watch filled with culture clashes and actor egos.

STEVEN UNIVERSE

Another extremely cool kids cartoon that's very accessible to adults, Rebecca Sugar's emotion-charged sci-fi fantasy is about a friendly kid who lives with a group of humanoid aliens and sometimes goes on adventues to prevent cosmic genecide or sometimes just to get food. It's a real mix. Beautifully made, and with strong progressive messages.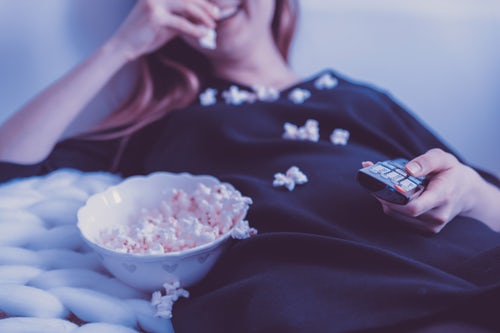 THE MIGHTY BOOSH

"Come with us now on a journey through time and space - to the world of the Mighty Boosh!"

A modern Brit-com classic, this show has a unique and surreal tone. With only 3 short seasons, it's a breeze to binge. It's joyous and silly, but arguably not as silly as...

ANGIE TRIBECA

This show kinda flew under the radar, but it's a real gem. The closest thing I can liken it to is the "Naked Gun" movies, as well as the "Police Squad!" TV series that those films were based on. Created by Steve & Nancy Carell, it's a police procedural, and besides being live action, it's waaaaay more cartoony than the actual cartoons mentioned on this list. Lots of puns, one-liners, and sooooo many sight gags. If that's your kind of thing, then get on it, 'cause they don't make 'em like this anymore. In fact, they seldom ever did.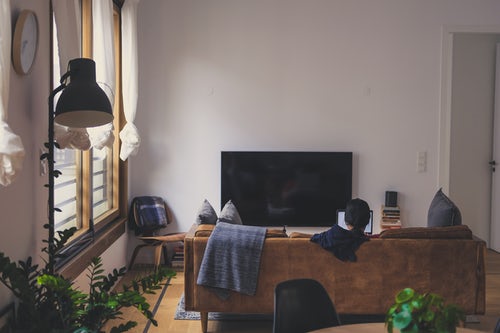 And hey, that's just what's on Stan - but if Stan's not the streaming servie of your choice, why not check out what's on Netflix or Foxtel?
BTW, if you're not sold on the plans of Dodo, MyRepublic, Optus, or others - well, the world is still your oyster! Simply click here, punch in your deets, and let Compare Broadband analyse what ISP and plan is best for your household. Easy!