Tablets for kids – friend or foe?
Growing popularity of tablets amongst children
Are tablets as educational as they seem?
Get the best use out of a tablet in your home
We live in a technological age and sometimes the youngest generations seem to navigate it most instinctively. Teenagers without mobile phones in pocket if not in hand are almost unheard of these days, and new research and just general observation can see that confidence with technology is reaching children at earlier and earlier ages.

One Compare Broadband/Compare Mobile Plans staffer noted that he put a passcode on his iPhone specifically to stop his children downloading apps, while other parents across the world have noticed a growing demand for the shiniest new electronic toys. And high up on the list for lots of children is the desire for the coolest new toy of all: a tablet.

Click here for the best iPad plans.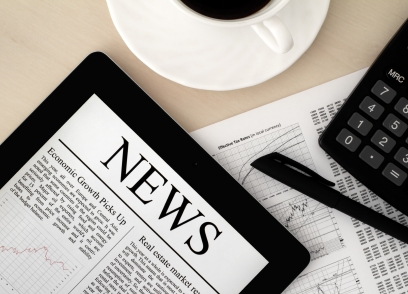 Tablets are still an emerging trend in the Australian marketplace, with many customers uncertain of exactly what, if anything, they would do with them. For those parents who have bought them, though, an unexpected result has been the engagements of hundreds of children who have found a tablet engaging and fun in a myriad of ways.

The growing attraction of tablets for children has been reflected in the iPad and iPhone app market, with thousands of (often free) apps designed for kids with the dual purpose of education and entertaining. But is this a good thing? Let's take a look at the appeal of tablets for kids and work out whether or not a tablet is a wise investment for your family.

Educational or mindless?

The appeal of a tablet for a small child isn't hard to work out. A brightly coloured, intuitive device which can provide movies, games, stories, and much more all in one is a whole world that a kid can get lost in, and tablets are both considered "cool" amongst adults and have the potential for learning that means they're not considered embarrassing or as damaging as previous generations have condemned Gameboys, Xboxes, and even computers.

App designers have responded by creating apps built around the kind of features that appeal to kids and parents. On the children's side of things, apps must be fun and easy to use, quick to immerse kids in the action, and pleasing to the eye.

European app developer Goodbeans' CEO Verena Delius said: "Children don't want long intro tours or videos, they want to directly start to drag and drop and push and swipe. They intuitively navigate through the app and do not want to follow instructions."

Delius championed the growing acceptance amongst parents, pointing out that active engagement in that tablet from both generations would lead to rewards for both of them. Parents who like using a tablet themselves, too, are more likely to play with their children on the tablet and find the best apps for their own individual child.

Delius said: "For the first time, parents are proud of the media consumption of their kids. They look for great content to let their children play apps in the restaurant, in the car, waiting at the doctor's, or at home on the sofa."

With such fun games available, it can be considered a piece of cake to lead the child into an educational use of them. Australian app developer Rogue Mobile's director Kristy Swift said: "When it comes to technology, kids are now just drawn into it, it's like a vortex. We need to give it to them in an educational way that is not overt – that's the key."

But is all of this as good as it seems?

The NSW Department of Education has launched a study into finding the educational value of iPads in schools, after a large group of primary schools raised money to introduce iPads to school.

Dr Kristy Goodwin, one member involved in the study, has expressed impatience with the rushed approach parents and schools alike have shown in expressing their enthusiasm for tablets as an educational tool.

Goodwin said: "This is uncharted territory and we've gone in like a bull at a gate."

The NSW Department of Education has warned that while some apps may be useful in their content creation aspects, three-quarters of the top 100-selling educational apps on iTunes are "drill and skill", used almost exclusively for rote learning and memorising facts. While this may come in useful for spelling and maths, on its own it is not a particularly groundbreaking educational aspect and cannot justify the expense of tablets.

A department spokesman said: "The department has concerns about the quality of some of the resources and apps currently available for students to use. Schools are currently using iPad technology to assess their educational relevance."

To add to this is the general warning all parents face in keeping their children from becoming "addicted" to screens. A fear and mistrust of technology is ridiculous, but when it comes to keeping kids healthy and happy, a key word must be "balance" in all that they do: as much time should be devoted to reading books, playing outside, interacting with other children, and making creative endeavours with non-virtual materials as there should be with playing on the iPad. Justifying it as "educational" does not make excess usage of a tablet acceptable: all work on the iPad and no play on the swingset makes for dull kids.

So, should I buy my child a tablet?

Frankly? No.

What you should consider doing is investing in a tablet for the household. Rather than buying your child a tablet of their own (or each of your children a tablet, to avoid competition and jealousy), why not invest in one tablet that everyone in the house can use?

After all, tablets aren't just for kids. There's a myriad of uses on them that adults will revel in, from the day to day mundane made easier (banking, managing accounts, answering emails) to the fun (creating music playlists, streaming radio and video) to the adult-educational (reading ebooks, downloading and listening to podcasts). There's a lot in a tablet for everyone – just take a look at our guide to getting an iPad.

It's not just about fun for you, too, and in getting your money's worth out of a very expensive toy. Sharing a device with your child will help you understand what they use it for, and monitor their activity to make sure that all of their tablet play is family friendly and appropriate for their age level. Even the fact that it is more in demand by more than one member of the household means that your child will have to learn to share and not spend all their time on the iPad.

Children are becoming more and more tech savvy, and it's important for parents to be able to understand the basics, if not the fine detail of what their kids are up to. You'd be amazed at how instinctive and simple you too could find a tablet, and it will be a great way to connect with your child and share in the simple joys of technology.

To buy an iPad on a plan today, call Optus on 1300 137 897. Or call us on 1300 106 571 for more information on buying tablets and finding a broadband plan to use with them, and we'll help you find the best solution for your family.