Internet Access Options for Your RV
Best Mobile Broadband Plans
Optus WiFi Plan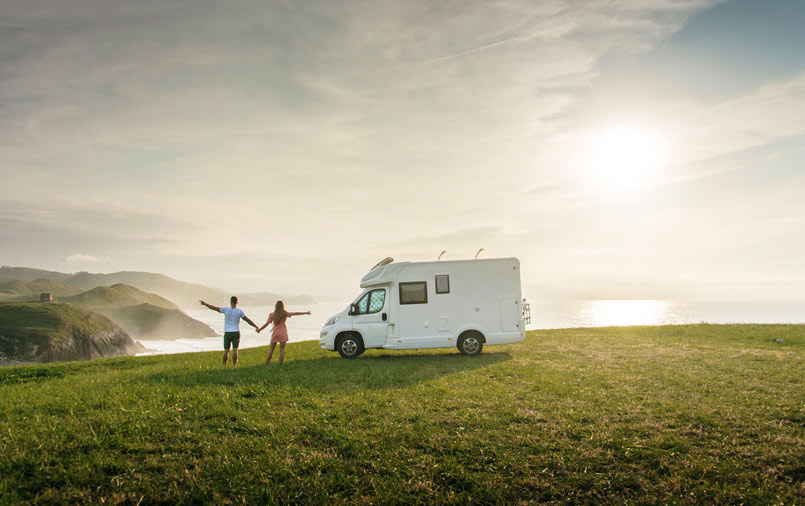 There was a time when internet access was a challenge to many RVers—the people who travel the world in recreational vehicles. Fast forward to today and the wealth of mobile internet options adds to the many benefits an RV lifestyle has to offer: freedom to live and work on the road, opportunity to discover places, not to mention cheaper living.
A mobile broadband plan with unlimited data, faster internet speeds, and affordable rates has made it easier to get online, even when camping in remote locations. It is essential for staying in touch with your family, earning an income, remote learning, entertainment, travel routing, and beyond. Continue reading to discover the best options to get WiFi on your RV.
In this guide, you will find:
Internet Access Options for Your RV
There are at least two ways to connect to the internet in your RV as you travel, without needing to connect to a public WiFi hotspot.
Use a smartphone with a data connection

Use portable broadband for unrestricted access to the internet.
To use your smartphone as a mobile hotspot, you'll need to have an active data plan. Check with your service provider to make sure your plan includes this feature and that you understand any usage limits. Once you've confirmed that, enable the mobile hotspot feature on your phone.
For portable broadband, you can choose from two main types of service: satellite or cellular. Satellite internet is available almost anywhere, but it's slower than cellular service and usually more expensive. Cellular service is faster, but it depends on having a good signal from a nearby cell tower. Before you choose a portable broadband option, check the coverage map for the provider to make sure you'll have service in the areas where you'll be travelling.
The downside to using your mobile device as a personal hotspot is that it can consume your data quite quickly. It usually has a shorter range, too, so you may have to cluster around your mobile to get a stable connection. Plus, if you're not careful, it can drain your battery fast. It explains why portable broadband is a much more reasonable option, giving you pretty decent internet anywhere where there's a signal.
Once you've decided which type of service you want, sign up for an account with a provider and follow their instructions to set up your connection. With either option, you'll be able to connect all your devices to the internet while on the road.
The Best Mobile Broadband Plans For You

Optus 4G Home Internet
Unlike at home, where you are connected to a fixed home internet network, you'll be mostly relying on data to keep you connected while on the road. For $59, Optus offers a 4G WiFi modem bundled with unlimited start-up data and starter SIM. It also features an Optus app that lets you manage your usage and account on the go. You can also personalise your WiFi network and set parental controls. This is a good option if you are planning to stay in one location for a while as it comes with no lock-in contract.
SpinTel Mobile Broadband
Spintel offers a range of mobile internet plans with costs ranging from $9.95 to $59.95 per month. However, with its 7GB, 40GB, and 200GB data plans, you can get a $5 discount if you sign-up for their 6-month contract. It offers features such as usage tracking and capped usage to avoid bill shock.
Vodafone Mobile Broadband Plans
When you sign up for one of Vodafone's modem plans, you get the pocket WiFi on an interest-free repayment period. The network also offers SIM-Only Plans with a no lock-in contract. Additional data charges cost $10 for 10GB which is automatically charged once you exceed your data allowance.
Vodafone Pocket WiFi 3 4G with up to 6 hours battery life

Interest-free repayment period of up to 36 months
Telstra Upfront Data Plans
The new data plans from Telstra offer features such as data sharing, capped usage, and usage tracking. These cost from $15 (5GB) to $85 (400GB) per month. Telstra also offers prepaid internet for mobile and device + data plans with repayment periods of up to 36 months.
Portable modems, dongles, and devices

Device + data plans

Prepaid internet
The choice will ultimately come down to what suits your needs the best but with so many providers and options available, you are sure to find an internet solution that will work for you and your family while on the road.
Just keep in mind that the most important factors that you need to consider are data allowance and network coverage. This is because the data allowance will determine how much you can use the internet, while network coverage will affect the areas where you can access the internet. Each carrier offers interesting data plans, but the best service for you depends largely on factors like data coverage and network quality.
With that said, feel free to compare different providers and plans to find the perfect one for you. Review and compare your options using a free internet comparison service like Compare Broadband. Rest assured that with a little bit of research, you'll be able to find an internet solution that will work for you and your family while on the road.
Have questions? Call 1300 106 571 for expert advice on WiFi plans and mobile broadband services.