Feeling down to clown?
No, me neither, clowns are scary, here are some less spooky things to watch instead.
You can watch Netflix online, or stream right to your smart TV, game console, PC, Mac, mobile, tablet and more.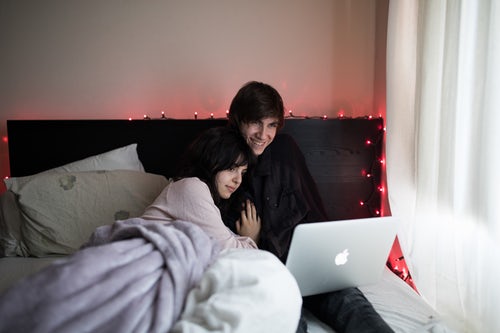 Where did the year go? Oh well, let's just ignore the inevitable march of time by digging into a veritable treasure of spooky films & TV via our beloved streaming service Netflix!

Oh what's that? You don't have the means to adequately bury your head in a digital stream of dreams? Well get on it, friend! Why, you have so many viable options. There's the unlimited NBN plans of Dodo. There's the esteemed streaming reputation of Optus' unlimited data. There's MyRepublic, and their famed Superfast NBN. And so many more!

Now, on with the show(s)!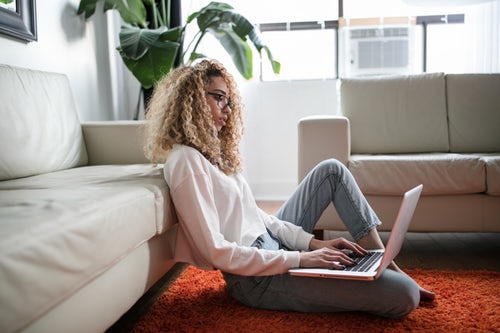 THE VERY CREEPY ONES

"GREEN ROOM"
This film is defs not for the faint. Starring the late, great Anton Yelchin in one of his final performances, the gritty American horror is about a punk band who witness a murder commited by Nazi skinheads, before getting trapped in the green room with said Nazi scum trying to kill them next. Thrilling, captivating, but definitely not your cup of tea if you balk at graphic violence.

"BLACK MIRROR"

Black Mirror is an Emmy award winning sci-fi anthology series with stories that typically portray the potential perils that technology could cause us in the near future. Creator Charlie Brooker uses an anthology format meaning there's no one character we follow through the season (though a shared universe is hinted at as it goes on). A show known for its social commentary, it's twist endings, and with the exception of two or three episodes so far, its utter bleakness. But it's largley clever as hell and a very fun watch.

"APOSTLE"

This 2018 British-American collab is a period horror film that pays homage to classic British horror films of ye olde. Written and directed by Gareth Evans, it premiered at Fantastic Fest before being snatched up by Netflix, where it has garnered an even larger net of critical acclaim for its stunning cinematography, haunting performances, and its chilling, compelling plot.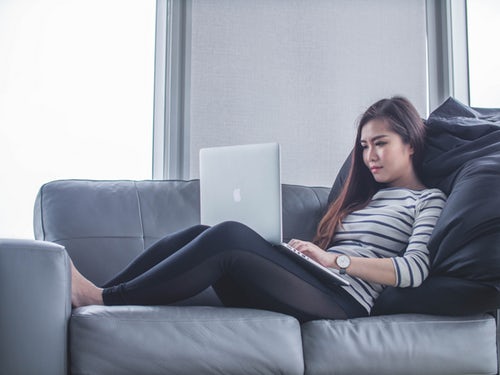 THE LESS CREEPY ONES

"CHILLING ADVENTURES OF SABRINA"

OK, so this is actually "Sabrina the Teenage Witch", but don't jump in expecting the same tone as previous incantations of the character... unless you're familiar* with the recent comic by Roberto Aguirre-Sacasa, which is very much straight up horror. As Aguirre-Sacasa is also the showrunner of this Netflix adaption, you can expect much of the same. The show leans heavily into the "hail Satan" side of witchcraft, and gets pretty dark in parts, despite remaining servile to certain trappings of trashy soap operas (for better and worse). Bottom line though: it's fun. Check it out and decide for yourself.

* Pun very much intended.

"THE MUMMY"

90s kids will likely remember this silly but super fun fantasy-action-horror starring Brendan Fraser and Rachel Weisz. It's a loose remake of the original 1932 classic, and a much more beloved predecessor to the soulless and despised 2017 Tom Cruise remake. It pops up on free-to-air occasionally, but they edit out all the really cool bits.

"THE MUMMY RETURNS"

Same as the above, but to a slightly lesser extent.

"ARRIVAL"

More a conceptural sci-fi than a horror, this highly innovative and cleverly structured 2016 film stars Amy Adams as a linguist who is recruited by the government to translate the language of an advacned alien race that has visited Earth in order to tell us something. It's ultimately a film about communication, and ironically, the less I tell you about it beforehand, the more you'll enjoy it. See it before someone spoils it for you!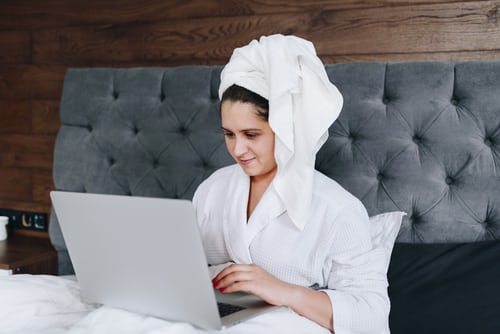 THE SCARIEST THING YOU'LL EVER SEE

"PADDINGTON 2"

The graphic and terrifying is Paddington 2 is infamous for being the scariest film ever made, it---

OK. Look. Cards on the table... I have deceived you.
This film isn't spooky at all. It isn't even vaguely horror-themed. BUT YOU NEED TO SEE IT BEFORE IT LEAVES NETFLIX. Seriously.
And listen, I get it, if you know nothing about this film, then I know exactly what kind of mediocre kid's film this looks like. But you're WRONG. Just as I too was wrong, before I saw the light. Directed by Paul King (the sole director of the cult British comedy "The Mighty Boosh") and co-written by King and Simon Farnaby (who is also Boosh alum as well as a key cast member of Horrible Histories), this film is funny, charming, and postive. Packed with just the right amount of feel-good innocence, it's a fun watch for kids of all ages, with stunning visuals, big laughs, and a tight AF plot. And hey, this isn't an outlier opinion; the film holds a whopping ONE HUNDRED PERCENT ON ROTTEN TOMATOES. It gets bonus points for Hugh Grant's role of the villain, turning in what's easily the cartooniest performance of his careet.

(Oh btw, you don't need to have seen the first Paddington before seeing this one. I sure haven't. It's probably good too, IDK.)