The easy guide to broadband for families
Look at plans with good data allowances and a phone bundled in
Avoid hidden fees and expensive prices
Make sure you stay safe online
Finding an internet connection that's suitable for the whole family can be difficult. Catering to different age groups and different internet requirements might leave you confused as to where to start, especially when you consider all the different jargon involved in picking a broadband plan. In this guide, we'll learn how to choose the best internet plans, and what factors you should be looking at and deciding on when you pick an Internet Service Provider (ISP).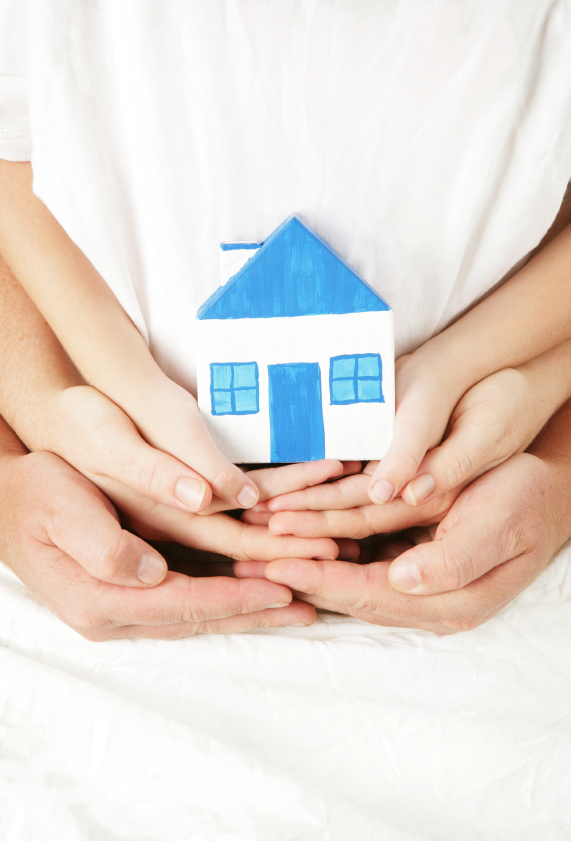 In choosing internet broadband plans for a family, we're going to focus on a set of criteria that will hopefully be suitable for most families.
Good data allowances,
A good phone plan bundled in,
No hidden fees,
Inexpensive prices, and
Family friendly browsing.

Let's go through each of these criteria, talking about the factors related to each.
We're also going to focus only on ADSL2+ internet connections. This is because with a lot of people using the internet, and in managing the busy daily life of a family, we presume that people wanted the fast and stable connection that a fixed line provides. If you can't get ADSL2+, or don't want it, call us on 1300 106 571 to talk about your other options.

Good data allowances

Picking a data allowance that suits a whole family often involves a lot of guesswork. Do your children play flash games? Do your teenagers download movies? Do you watch a lot of ABC's iView or a similar IPTV streaming program?

It's difficult to tell sometimes just how much data you're using, especially if you're not used to calculating how many GBs each activity is going through. Sometimes the best idea to avoid yourself unnecessary strength is to go for a heavy use plan, even if you suspect you're not using all of it. Unlimited plans can be affordable and even cheap, depending upon which ISP you're signing up with.

As a result, we're going to pick plans that will give you medium to heavy data usage, so that when you sign up with an ISP you don't have to fret or even think about how many GBs you've used up. Keep in mind when signing up with an ISP whether or not they're going to charge you for going over, which can result in a somewhat shocking bill at the end of the month.

Luckily, after a lot of public pressure, most ISPs have left off this practice. The only ISP left who will still charge you for going over your data allowance for the month is Dodo. As a result, we'll only be looking at unlimited Dodo plans.

ISPs good with large data plans:

TPG: 1300 106 571
Club Telco: 1300 138 155
Dodo: 1300 136 793

A good phone plan bundled in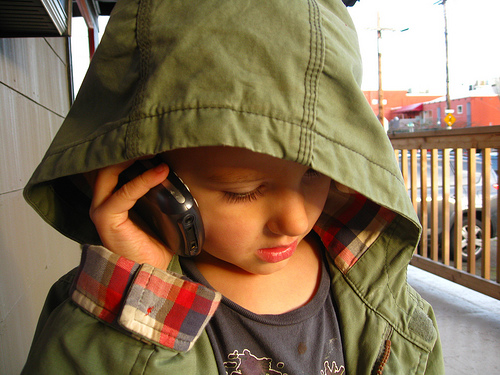 Photo credit: eyeliam

Most families make a lot of calls – to friends, to relatives, to school. Getting a phone bundled in with your internet is a good way to save money, as ISPs will generally give you their best bargains when you're getting both services from them.

We'll take into consideration whether or not a plan offers free calls, but it's important to remember that just because one plan offers you free calls and another doesn't, it doesn't mean that the ISP is ripping you off. Sometimes an ISP will simply focus its attention on other parts of the deal, like offering you great data for money, or short contracts. An ISP is rarely going to offer you all the factors you could possibly want – free phone calls, cheap monthly fees, short contracts, free modems, free set-up costs – at the same time. They simply couldn't make any money that way! What's more likely is that you'll get one or two of these options, so it's good to decide before you sign a contract what's more important to you.

Making phone calls are important to a lot of families, which are why we've taken that into consideration in picking the best family plans. However, if your family mostly uses their mobile phones to communicate, you might want to consider Naked Broadband. Naked Broadband comes with a lot of considerations and the realisation that you might not be making a big difference in your monthly bill, but if you're really interested there's one plan in particular we would highly recommend.

MyNetFone offers a 500GB plan for $59.95/month, and they include free connection and a free modem on a 12 month contract. You can call them for more information or to sign up on 1300 106 571.

For everybody else, we're focusing on plans that give you some great phone call deals.

ISPs good with bundled phone calls:

Optus: 1300 137 897
Eftel: 1300 106 571
Exetel: 1300 106 571

No hidden fees

There's nothing more upsetting and frustrating than getting an unexpectedly huge bill at the end of the month. Finding out that you're paying for things you thought came free, or that there are charges for things that you didn't even know that you were doing, are all part of what we call 'bill shock'. Bill shock can drive what you thought was an affordable, easy plan into the hundreds of dollars, and if you're stuck in a contract with eleven more months of it to go, it can be sickening.

That's why it's important to make sure you know all the details and fine print of what you're signing up for. Once again, it's important not to get carried away, and to make sure that you're not getting so paranoid that you mistake a standard business practice as an evil ploy to rob you. For example, TPG charge a $20 home phone deposit when you sign up, and the cost of every call you make will come out of this deposit, being topped up when you hit $5. Some customers balk at this, but really, it's just a different method of billing to your standard bill at the end of the month for the phone calls you made. In the end, you're paying the same amount.

Nevertheless, be sure to read the fine print and understand every aspect of the plan you're signing up with. A plan that covers standard national calls won't cover mobile calls; Club Telco only charge a $50 sign-up fee as opposed to more expensive ones from other ISPs, but this is an annual fee that you will need to pay every year that you stay with Club Telco; Naked Broadband may make you think that you're not paying phone line rental, but that's not true, as your internet and phone connections come in on exactly the same line.

ISPs good with transparency:

Club Telco: 1300 138 155
Eftel: 1300 106 571
MyNetFone: 1300 106 571

Inexpensive prices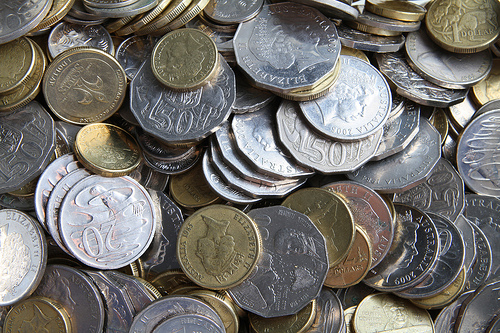 Photo credit: HoskingIndustries
Bills tend to fly everywhere when you're managing a busy family, and budgeting and finding good bargains is important. Luckily, these days there are some great prices out there, even – or especially! – for your biggest plans.

Certain features – like free phone calls – are going to knock your prices up, but we still think this is a great time for getting ADSL2+, with most ISPs competing to get your business. The result? A lot of broadband bargains.

ISPs good with keeping prices low:

TPG: 1300 106 571
Dodo: 1300 136 793
Club Telco: 1300 138 155

Family friendly browsing

Keeping yourself and your children safe online isn't actually anything that your ISP can do for you. Here's some information on it anyway, because a lot of people worry about the breadth and scope of the internet, and what their children may be viewing. You should also be careful with your own internet security! "Phishing", where people can steal your credit card, banking, and personal details, abounds these days.

It doesn't take very much to stay online – mostly just a lot of common sense. Consider some general cyber safety tips, but here are five important rules:
Never make payments through a site that you don't recognise or trust. Try and stick to well-known and well-established websites like PayPal or Amazon. Never send bank or credit card details via email.
Ignore any emails that offer you money or great deals unless you recognise the brand name or know the individual emailing you personally. That exotic princess is never going to make good on her plan to make you both rich.
Secure all your internet applications with good, strong passwords. Avoid easy-to-guess combinations like a name and birth date (e.g. john1970) or plain words (e.g. password). Try to have a different password for every account, particularly when it comes to email, online banking, and social networking sites.
Monitor what your children are doing online. Make sure you talk to them about the danger of giving out personal details and check their privacy settings on websites like Facebook. If you have younger children, you might look into installing some easy filters that can keep your children from accessing explicit, violent, or otherwise undesirable material. If you have older children, talk to them about what they're using the internet for, and ask to see how they access the various sites they use and what they're doing on them.
Keep the family computer in an easily visible and easily accessed area, so that you know who is using the computer and for how long. This will also help prevent your children accessing inappropriate sites without your knowledge.


And now – drum roll, please...

The Plans
Here are our top ten plans for families. If you're trying to get a gage on other type of plans, check out our general best plans. The following plans, however, were chosen particularly with the above criteria in mind.