I live in a share house and need the Internet
What Internet do I need for my situation?
Types of deals to look into
Hate that dreaded conversation about getting the Internet at your share house?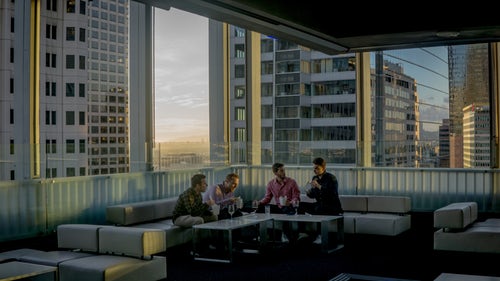 Here's a way you can determine what kind of Internet you should look into if you're in a share house with any number of people!
You're a Lone Wolf...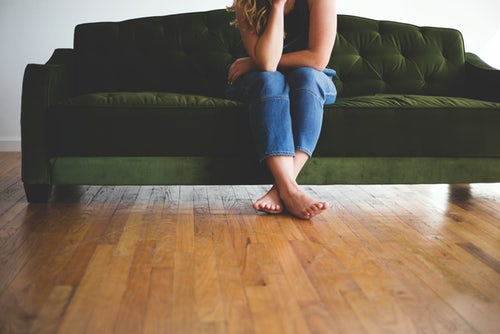 For many who are in the renting world and find themselves jumping from house to house might find that Mobile Broadband is the way to go. This is a great option if you want nothing to do with your housemate as they're always looking for a way to scam money out of you or if you're the type of person who's scared of the contracts and commitments.
Now, the catch is, you'll never get the data that comes with fixed lines but if that's not a bother and you're not an Internet junkie, then Mobile Broadband is a cheap and easy option for the "house hoppers". Set up costs are low and you can go month to month but it's all about that 4G signal so checking that the signal is good where you live is the best way to determine how good the connection will be.
The other option is a 'No Contract Broadband Plan' that allows for month to month flexibility. Depending on your budget, you should be able to get an ADSL2+, NBN, or Cable connection and enough data to suit your particular needs without having to worry about excessive exit fees if you need to break the contract early.
Check out our best plans for renters.
Internet for Two...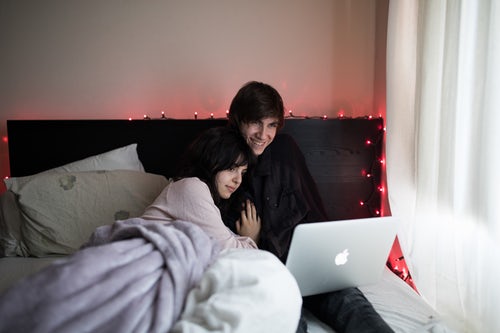 If you get along with your housemate swimmingly or are a young couple for example and are looking to set up Internet together, it becomes a talk of cost and set up. More often than not, those renting in a share house will look for a deal that's low cost, low set up and on a shorter contract. As we know, situations change at the drop of a hat and you don't want to be caught with any hefty fees.
Therefore, looking at a low cost ADSL2+ Broadband or Cable plan is the best option.
There's a large range of deals anywhere from $30 to $70 a month for options still available on short contracts under 12 months.
Check out ADSL2+ or Cable Deals.
However, being in a share house these days often means that a home phone line is pretty much redundant as every child gets an iPhone for their 5th Birthday, right?
Naked deals can be especially attractive for those looking to save on home phone line rental. However, it's always worth looking at some bundle plans too because - believe it or not - there can be bundle plans which are cheaper than Naked DSL plans.
Check out Naked deals.
Check out Bundle deals.
The last step is figuring out how much data you'll need between you. This will determine your cost as you scroll through deals, some offering a range of peak and off peak data options. If you're a keen downloader but your housemate isn't, timing when you download during off peak hours is a great way of keeping the peace and efficiently using your Internet. One other thing is then making sure that if you exceed your data allowance that the Internet is shaped. This means that the speeds will slow down rather than cost you extra dollars each time you go over. (If you end up going over your limit on the reg, it's best to look into an upgrade)

A Crowded House...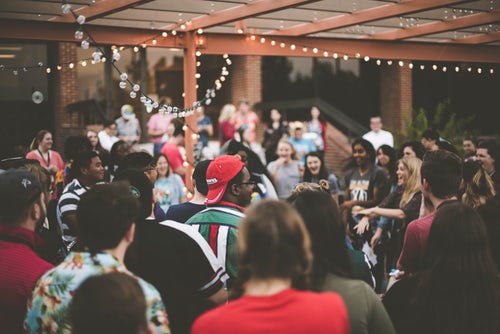 The beauty of living with a group of people means everything gets split between you. Rent, bills, Internet and sometimes even food and booze depending on how tight you are with your flatmates. It all counts at the end of the day.
When it comes to getting Internet in a large house, the best way to go is BIG! Normally within a group of a least four people, one is most definitely going to be one of those Internet junkies mentioned above. That person might be on the download literally 24/7 while watching Netflix, playing online poker and listening to their new mix on Spotify, all at the one time.
With many available top tier unlimited deals for ADSL2+ and high speed/data NBN deals (if available at the property) you'll never have an issue with going over your data. The bill might seem large as it will start to creep up towards the $90 mark but as you split it between the group, you're more than likely paying less than the amount you'd spend on one DVD a month.
A happy share house is one that has fast, strong Internet and the extra cash you save on the bill could be put towards splitting costs of a subscription to Netflix, Stan, Sports Apps or Foxtel.
At the end of the day, getting the best deal for your house's particular needs is the most important! So get on to searching for the best deal for you and your housemates as you embark on your next move!