Common Technical Problems in a Work From Home Setup
Internet Connection Issues
Hardware Problems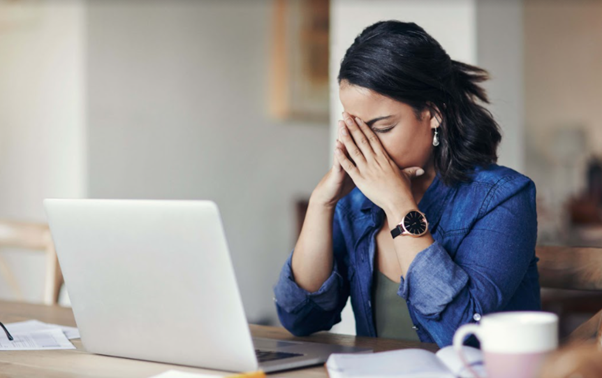 The COVID-19 pandemic has forced everyone to stay indoors and relocate work and learning at home.
While working remotely may sound like the best luxury, it's not all sunshine and butterflies, especially when you realise you haven't prepared your hardware that well. Not to mention the unstable Wi-Fi connection or the complicated process of fixing software.
You're at home, and you're basically your own IT department. Even for those who have enough technological know-how, this still sounds like a challenge.
Nevertheless, a little reorganisation or investing in the proper tech could help make your life much better. Here are some of the most common tech problems and how you can fix them on your own at home.
In this guide, you will find:
Common Technical Problems in a Work From Home Setup
Problem #1: Internet Connection
Perhaps the most common problem for those who are currently working from home--and those who are remotely taking classes--is the Wi-Fi connection.
There are different problems concerning your internet connection, from being unstable, to slow, to varying strengths in different parts of the house.
Before anything else, you'll want to guarantee you're working with a reliable internet service provider in Australia. As there are several companies you can work with, always ask for referrals from your family and friends, and know which companies provide the strongest and most stable connection.
However, you also have to remember that despite working with the leading ISP, you're still bound to experience shoddy connections then and now. That's because most of us are stuck home and consuming the internet provider's bandwidth, which would result in a decline in the average internet speeds.
If the pandemic is over and working from home and distance learning becomes a thing, then ISPs will have to address these issues to provide a better service to their customers.
Nevertheless, here are other fixes to your other net connection problems:
The living room has a great connection, but once you move to the kitchen, it becomes unreliable. While you can find the area with the best connection and set your workstation there, it doesn't really work for everyone. Plus, you'll want to have a reliable connection wherever you are to be notified of urgent news. With that, you'll want to invest in a mesh Wi-Fi system. Basically, this allows you to connect to multiple wireless access points to make the connection reliable on every part of your home. You can buy a system from Amazon Australia, so you don't have to go outside and avoid the pandemic.
Upgrade your Wi-Fi system into the latest one that supports the latest wireless standard. However, if your connection continues to be a problem, it's best to connect to your internet service provider and see whether there's a problem on their end. If there isn't any, ask them for other options, such as upgrading your plan to a faster one at a higher price.
When we have connection problems, we tend to call our ISP's customer service and complain. But that will only stress you out and if the problem is on your end, they can't really help you that much.
With that, always have a back-up plan, such as using your mobile device's hotspot feature. You can use it while working on fixing the issue for the long-term.
If all else fails, it's time to switch to a faster home broadband and NBN plan. To help you decide which provider is available in your area and to know which internet plans suit your data consumption and budget, use Compare Broadband's compare tool here.
Or you can call us directly so we can save you from the burden of calling each internet provider and waiting at the end of a long queue.
Problem #2: The Hardware
Most of the tech problems of people working from home stem from their hardware.
To avoid too many technical difficulties and to have to fix your own setup, you'll want to own fewer devices, but choose the best ones that work for you. According to experts, the fewer devices we own, the less troubleshooting we'll have to do.
Invest in some suitable devices. Even when the pandemic is over, and people can freely go out and about and go back to an office, a good device will last long. You can continue using it for the times you need work done at home or even for leisure.
Here's a list of tech problems you might encounter at home regarding your devices and how to fix them:
Small screens
Most of us don't have a full desktop setup at home since we rely on our computers at work. But with the pandemic, we have to settle with the laptops we have or were given. Nevertheless, the screen can feel small, especially when you're used to the bigger monitors.
If that's your main problem and you have the extra money to invest, why not get a second screen? Choose the ones with higher resolution for optimum display and performance.
Noise
We all have to adapt due to the pandemic. So instead of meeting each other face-to-face, we all have to use video conferencing tools to converse in real-time.
However, your microphone could easily pick up background noises and amplify them. There would be a whole lot of noise that will frustrate the people calling you. While you can avoid that by choosing a peaceful and quiet area in your house, you'll also want to get noise-cancelling headphones.
Poor camera quality
Besides background noises and bad audio quality, you also might have problems with your laptop's camera quality.
Computer cameras aren't the best when it comes to resolution. Your face would look grainy, and if someone has a slow connection, they may not see you at all. That's why it's good to invest in a good web camera.
Or, you can install the mobile version of your conferencing device and use your phone. Most of the time, these handheld devices have excellent camera quality. Plus, they also have good microphones. This is a good solution if you don't have extra money to buy an additional device.
Problem #3: Software Issues
Unfortunately, not many of us are tech-savvy, especially older people. But since we have to move to work online, we have no choice but to adapt and learn.
When it comes to software issues, either installing something or you're not sure how something works, online tutorials are a great answer. The internet has everything you need to know. For visual step-by-step instructions, you'll most likely find one on Youtube.
If all else fails, ask for help. Surely your colleagues, family, or friend could help you work your way around the software.
Conclusion
Working from home has its own set of pros and cons. While having extra time to spend with your family is great, there are still problems you'll have to face. Good thing, we all have problem-solving skills, and once we learn what we're dealing with, we can easily find an answer for it.
Need help with choosing the right internet plan for your work-from-home needs? We recommend unlimited NBN plans and the fastest NBN plans from the best internet providers.