A Song of Ice and Fibre – How the major ISPs stack up against each other
Telstra, Optus, TPG and iiNet
How each ISP is preparing for the new regime
Eftel rising up, especially with their Club Telco brand
Before anyone points it out - I'm aware that 'Ice' =! Copper. This was better than "Game of Phones", which made less sense. Sue me.
The National Broadband Network (NBN) will eventually get built, despite the battle in Canberra over its future (its Labor's baby; the LNP have vowed to kill it like Pharaoh would have killed Moses, but will probably raise it and eventually be destroyed by it, like Pharaoh and Moses. Happy Passover!). Its imminent arrival has had many pundits predicting a rapid consolidation amongst the major ISPs currently in the game, consolidation that would have likely happened sooner or later, regardless of the NBN.
Click here for our best ADSL2+ plans!
Let's take a look at the character of each major player, as well as some of the smaller up and comers who may surprise everyone when the smoke clears. For the purposes of this comparison, we're going to stick with ADSL, which is the market that the NBN will replace (Cable will likely be folded into the NBN, and Mobile broadband is anyone's guess – it's either the future, or a bit player, depending on whom you ask).
Telstra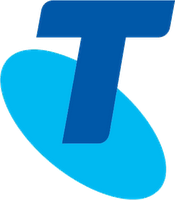 Exchanges – 2000+ (Most of Australia)
Game of Thrones equivalent – Tywin Lannister
Big. Powerful. Wealthy. And yep, pretty ruthless. Telstra isn't just a giant of the Australian telecommunications scene – it's a giant of the Australian business world. It's up there with BHP Billiton, Rio Tinto and the banks. It's rock solid, with a finger in every pie – and it owns several of those pies.
The NBN doesn't exactly threaten Telstra, but it will force Telstra to make an about face. For most of its existence as a private company, Telstra has owned the wholesale infrastructure that most other providers use (ie. the copper in the ground). That's going to change over the next six years. Telstra has brokered an $11bn agreement to rip out its copper as NBN puts in their fibre, and sign over the actual conduits that these cables fit in to the new government monopoly. Once completed, the thinking is that Telstra will have to stand on its own two feet as a retail provider, just like everyone else. But for the next six years at least, it's still both a player and the owner of the gameboard.
David Thodey, CEO since 2009, has been making a conscious effort to turn around the massive ship of Telstra, to make sure it's a relevant choice for consumers come that day. Despite improving customer service, Telstra still has a habit of making contracts too long and too confusing, and of trying too hard to bolt customers down with complicated bundles, terms and conditions. It's also very expensive across all of its services, but Telstra can't be entirely blamed for that. As part of its public sector legacy, Telstra is still bound by a Universal Service Obligation (USO) that makes its operating costs far more expensive, while also needing to make enough money to keep private investors happy. There's also legislation that drives the retail price of Telstra services higher than the market average.
The NBN is a direct challenge to Telstra's supremacy – but it will take a long time to materialize, and Telstra won't sit still. It will continue to develop its mobile network into an absolute world beater. But even more canny is Telstra's push into new undersea cables. In an ever-escalating game of Red Queen (where people run to stay in the same place), Telstra may be looking to become a wholesaler to the NBN- by providing the actual 'internet' connection from Australia to the rest of the world. Telstra's already in this game, with their Endeavour cable – they may be looking to that as the future. If you can't beat them, work around them.
Not sure where that game would take them after that – unless Telstra's plan is to buy the ocean.
Optus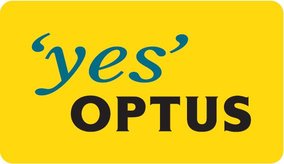 Exchanges – 350+ (Most of urban Australia)

Game of Thrones equivalent – Ned Stark (minus the inevitable doom. Maybe).

A tad slow on the uptick, but quick to learn, and backed by a big power base of their own. Optus started strongly as the Anti-Telstra, as the first actual competitive player in the Australian telecoms market. Arriving in the 90's, with a clear long range plan to provide fibre communications, digital mobile and satellite communications. ADSL Broadband was, arguably, a blind spot for them.
The triple-play these days is for Phone, Mobile and Broadband, with Pay TV as Gummo Marx, or maybe Zeppo (you know what? Skip the metaphors). You know what? No, let's call it a Grand Slam instead – Phone, Mobile, Broadband and Pay TV. Does it really matter? These are baseball metaphors anyway.
Click here for Optus Fusion Bundles
Telstra and Optus are the two players in Australia with the physical means for a Grand Slam offer. They have wires in the ground, they have satellites in the air, and they have towers dotting the landscape. But whereas Telstra was late to ADSL, Optus was really late, and have slowed their game. I'm not sure what Optus' strategy was. Their HFC Cable network reached barely 20% of the population; I guess their idea was that mobile broadband was where it's at.
And to some degree they're right. Mobile Broadband connections now outnumber ADSL connections, and everyone who isn't on Telstra or Vodafone, are on Optus. Optus has cemented their position as the premier wholesaler of MVNO agreements (Mobile Virtual Network Operators), allowing smaller telcos to expand their portfolio to customers. But is it working? The re-sold products outshine Optus' native mobile product, both in mobile phones and in mobile broadband. And the addition of all of these connections is having an effect on Optus' network stability. That 4G upgrade needs to get a move on.
As for fixed-line broadband, Optus is in there, but has fallen back to 4th place. About a year ago they ceased offering off-net connections (re-sold Telstra connections at exchanges not on their network), limiting their scope well below TPG and iiNet. They have jumped into the NBN with some blockbuster plans, with surprisingly flexible contracts. The ADSL decade may be lost to Optus, but they're well positioned for when the Grand Slam morphs into a two-punch combination (better) of Mobile and Fibre Broadband – The former of which will replace landlines, the latter of which should replace Pay TV delivered by satellite and Cable.
Meanwhile, it's worth pointing out that Optus, through its parent SingTel, controls a LOT of Australia's undersea and satellite traffic. If they disappeared as a retailer tomorrow, they'd still be huge.


The iiNet Group (iiNet, Internode, Westnet, AAPT, TransACT, Netspace, OzEmail, etc)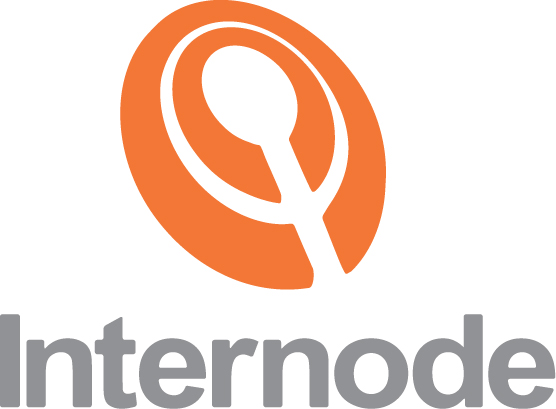 Exchanges – 420+ (Most of Urban Australia, many regional exchanges)
Game of Thrones equivalent – Tyrion Lannister
Small, but not so small. Clever. Compassionate, but with its eye on the prize. Is iiNet the Anti-Telstra? Kinda. To a certain degree, iiNet and Telstra have played in the same arena, with higher prices and a greater focus on branding and service quality. But iiNet could boast that they've given customers what they've wanted, while Telstra has tried to tell customers what they've wanted.
The iiNet group of companies, despite sharing common DNA, is not a monolith; Internode, previously a close rival, still operates independently thanks to its own strong brand. The same could be said for Westnet, which is tied a little more closely to iiNet, but still separate enough in culture that when rated by Canstar, a customer service analysis firm, they were counted separately (and rated better than their parent).
Click here for Internode plans
Thanks to clever management, a winning brand and its acquisitions, iiNet has been able to punch significantly above its weight for some time, and can now claim to be the 2nd biggest ISP for ADSL broadband in Australia. That's impressive and well deserved, but one has to assume that iiNet is swimming to keep its head above water while TPG, a much more well-capitalized company with an equally winning bare-bones approach, lurks nearby.
TPG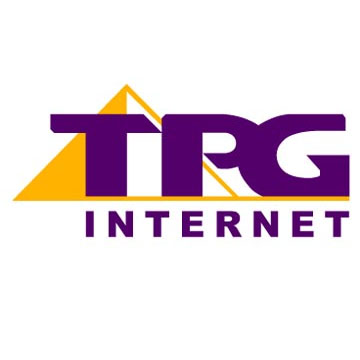 Exchanges – 400+ (Most of Urban Australia, several regional exchanges, some rural)
Game of Thrones equivalent – Stannis Baratheon
Cold and hard, but trustworthy, with a big chance of being #1. TPG is not cuddly or lovable. But dammit if it isn't fair. Its advertising is straightforward, its deals are good and its service is adequate. Wanna get online? Good. Here. Call us if you need anything. Oh, and use as much as you like. And here's a $30 saving. You're welcome.
Click here for TPG's $60 Unlimited Bundle
Meanwhile, TPG doesn't get into high-profile arguments with Telstra and NBNco, usually preferring to stay silent and just get on with its business. And business is booming. Through its wholly-owned subsidiary, PIPE networks, TPG controls a surprising amount of interstate links (that it wholesales to Eftel, iiNet, iPrimus and others) and even its own international pipe, PPC-1. TPG speaks softly and carries a big stick.
In other areas, TPG runs with the pack. No-one knows if TPG will ever run its own network of mobile towers, but then, no-one really knows what TPG will do, full stop. Its big innovation is in being the first to recognize that a broadband connection is as utilitarian and unglamorous as a gas connection.
TPG has attracted some attention for not yet announcing a comprehensive range of NBN plans, a move that should come as no surprise – why would TPG bother when barely anyone can get it yet? But TPG will be serving up cheap and easy plans on Telstra's South Brisbane fibre, which should give some indication what their NBN plans will be like. Rest assured, whatever their relation to the NBN, it will likely remain smooth and steady, no-frills growth for TPG – which once stood for Total Peripherals Group, the type of non-descript name that could relate to the sale of missiles or donuts. Or cheap, efficient telecommunications.
Everyone Else
Eftel Group (Eftel, Club Telco, aaNet) and Dodo
Exchanges – 65+(some metro locations in major Urban areas, with a comprehensive list of off-net products)

Game of Thrones equivalent – Baelish
Scant resources, but not without it's own charms. Eftel has its own growing network of exchanges, on which it offers some very comprehensive deals for phone and internet. It's definitely very clever and innovative- through Club Telco, they're the first to offer Unlimited Broadband to rural customers, and the first to offer no-contracts as the norm. Through Eftel, they're the only provider to offer truly Unlimited Bundles – data, landline calls AND calls to mobiles.
Click here for Club Telco's Unlimited plans

Click here for Eftel's Duo Ultimate Unlimited plans

Eftel is still growing, so it's hard to pin down where they'll go next. Their website defaults to their wholesale services page, offering business and government solutions. They are heavily invested in international links to Asia, and are bigger than they first appear. They play in the same arena as TPG, quietly going about their business without a massive retail advertising presence.
Dodo, meanwhile, remains the king of cheap internet plans, with a rising customer service profile after a few rough years. They share some networking with Eftel, but otherwise re-sell network connections from Optus, Telstra, iiNet and TPG.

iPrimus
Exchanges - 240+
Game of Thrones equivalent – I dunno. I think I ran this particular metaphor into the ground a while ago

iPrimus doesn't deserve to be lumped in with 'everyone else'. They're really quite big, and their plans are really quite decent. Moreover, they were quick to jump in with NBN offerings. But for the time being, they seem to have stopped expansion, possibly to see how the NBN plays out.
There are of course, many other providers, with different goals and specialized offers. MyNetFone focuses on its Naked DSL product, for instance, offering free connections on many attractive plans (Naked DSL is usually a bit pricier to get set up).
But overall, these are the major movers and shakers right now. What it will all look like in 5 years time is anyone's guess right now, but chances are the same Big 4 companies are well arranged to remain the Big 4 through the next decade. Call us today on 1300 106 571 to see which of these behemoths is right for you – or to see if you're better suited to a smaller, more specialized provider.