Apple to pay up to $2.25m fine for misleading Australian iPad claims
Apple takes slap on the wrist for 4G iPad claims
More problematic: higher Apple prices for Australians
Find the best plan for your iPad!
After a lengthy back and forth, the Australian Competition and Consumer Commission (ACCC) has agreed to accept a settlement fine from Apple.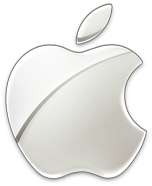 The court case was lodged after Apple's misleading description of the "iPad +4G" branding and advertising in Australia after the release of the latest iPad. This is despite the fact that the iPad is not compatible with Australia's only 4G network, currently owned and operated by Telstra. The Telstra 4G network runs on a 1800MHz frequency, but the iPad operates on international 4G networks running on 700MHz and 2100MHz.

Click here for the best iPad plans.

Apple attempted to sidestep the issue by claiming that the fast mobile networks in Australia provided by Telstra, Optus, and Vodafone means that connection speeds are compatible with international networks that are deemed 4G. However, the ACCC did not accept this claim, and Apple have been pushed into providing refunds for all customers who bought the iPad believing that they would be able to access 4G speeds on it, along with the hefty fine they will pay.

However, Federal Court judge Morty Bromberg, who must approve the settlement offer, has seemed reluctant to approve the $2.25 million fine. He's asked for information about the number of affected customers and Apple's total worth.

Bromberg said: "I don't know whether we're talking about a corporation that makes $10 million or $300 million," he said. "How do I know that [the penalty] is meaningful for Apple if you don't put before me any idea of what its financial position is?"

Both Apple and the ACCC have seemed reluctant to accept this.

Alan Archibald QC, representing Apple, said: "Even for the largest corporation one can envisage, this penalty is more than adequate, having regard to the conduct and all the other circumstances. What does it matter whether [Apple] has assets of $100 million or $50 million?"

For its part, the ACCC said they were satisfied that the $2.25 million fine was "substantial" and would convey the desired message to the computer industry "that such conduct will not be condoned".

It's important that Apple get pulled up on its misleading advertising, but at the same time, those who returned their iPad after finding out they wouldn't be able to get 4G speeds might have the wrong idea. Let's take a sideways step into Bizarro Land, where Australians can access Telstra's 4G network on their iPad.

If 4G was accessible on iPads in Australia...
Apple remains everyone's favourite darling, rather than everyone's favourite naughty little darling who we love to scold.
Some people would access Telstra's 4G network on their iPad. But only if they were in the CBD of Melbourne, Brisbane, or Sydney, where 4G is currently operating. Maybe they'd get lucky and be able to use it in an airport sometime, and speeds would be fast, but...
Not necessarily as consistent as a good and reliable ADSL2+ connection that you're accessing on a WiFi connection.

Honestly, the lack of 4G on Australian iPads isn't such a loss. 4G is restricted by its network – you have to get it through Telstra, and Telstra is expensive – as well as its location and the reliability of the network.

If you do want to get an iPad – a wise and fun investment! – we're confident you'll be able to get a lot of enjoyment out of it on the Optus, Vodafone, and/or Telstra 3G networks.

Call Optus on 1300 137 897 to get a new iPad on a plan today!

Remember that you can connect your iPad to your ADSL connection at home if you have a WiFi modem. This way you'll be able to save money on expensive mobile broadband data plans, and enjoy all the stability and speed of a fixed line connection.

While you're out and about, though, consider contracting some of the following providers about finding a good mobile broadband plan for your iPad. Remember to ask them how good their coverage is in your area.

Vodafone: 1300 106 571
Virgin: 1300 106 571
Amaysim: 1300 302 942

Click here for the best mobile broadband plans.

To sum up – it's probably good that Apple have gotten a slap on the wrist for the misleading advertising, but we shouldn't think, first of all, that it's a big deal for Apple, the world's most valuable company, and nor should we decide that Apple is evil as a result of a misstep on a marketing campaign. Certainly it was wrong of Apple to advertise the iPad as capable of 4G in Australia, but credit where credit's due: they accepted the blame, and are willing to cough up.

They won't be coughing up much, but if the ACCC is satisfied, we can hardly complain.

From a consumer standpoint, the more dangerous threat Apple presents is in prices that are much higher in Australia than they are overseas. Earlier this year Parliament launched an investigation into why internationally based companies – like Apple and Microsoft – charged more for their products from Australians than from customers around the rest of the world, particularly in the US and UK.

Australians often pay more for music and game downloads from iTunes, for example, and an Australian license for Photoshop may be significantly more than an American one – even though, in these cases, the products are virtual and require no shipping or special packaging and tweaking to get to Australia! Web developer Daniel Myles referred to such price raising as "the Australia tax, the tax we pay just by being in Australia".

Sydney MP Ed Husic has said: "People here scratch their heads trying to work out why they get fleeced on software downloads. Small to medium-sized businesses might pay over $10,000 more on software compared to overseas counterparts."

A 2011 retail Productivity Commission report said that any excuses made for this "in most cases are not persuasive, especially in the case of downloaded music, software and videos, for example, where the costs of delivery to the customer are practically zero and uniform around the world."

Really, it is this kind of shady business that we should be worrying about when it comes to Apple, and not whether or not we can get a mostly-restricted-anyway connection in certain areas.

Interested in finding out more about ADSL2+ and mobile broadband? Give us a call on 1300 106 571.