Cloud-Based Game Streaming
A 'Bring Your Own Game' Experience
Internet Speed Requirements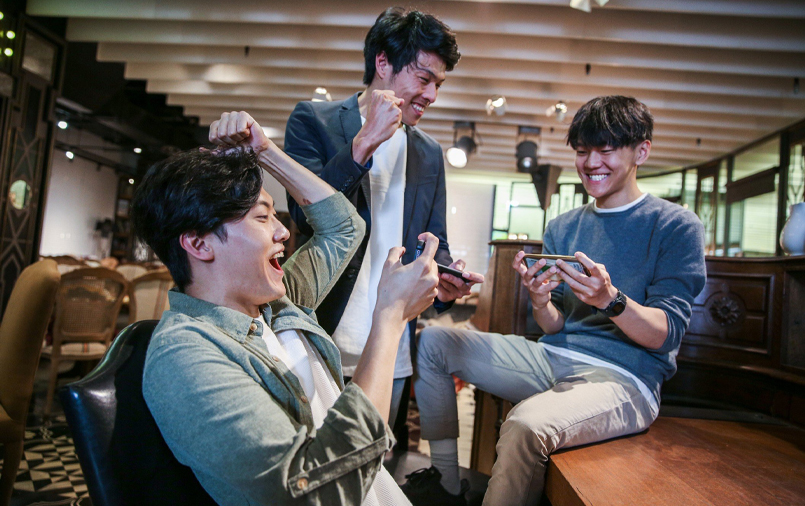 Cloud-based technologies are becoming more common now that the internet is more accessible to everyone. It could be used for storing data, which helps people access their files from the internet wherever they are, whatever device they use.
Now, such cloud-based technology is available for gaming, and Australian gamers would be able to experience their PC games on any device they have, thanks to GeForce NOW.
Cloud-Based Game Streaming
For those who are not aware, GeForce NOW is Nvidia's answer to cloud-based game streaming, competing with the likes of Google Stadia.
Since games are stored on the cloud, PC gamers should be able to access their games on any devices that allows them to connect to the internet, including other desktops and laptops, iPhones, iPads, Android devices, and even SHIELD TV.
The games available with the GeForce NOW are diverse. Gamers can access their games, whether they are from Steam or from Epic Games Store, or other storefronts that are supported by the cloud-based game streaming service.
These games would then be available for you via the Nvidia game centers to the selected devices.
A 'Bring Your Own Game' Experience
However, gamers need to ensure that they own a copy of the game they want to access. This means that gamers would have to purchase a copy of their favourite game from supported storefronts before they can use Nvidia's GeForce NOW to access them.
With this, people from Nvidia call the whole thing a "bring your own games" (BYOG) experience.
Besides the fact that gamers won't have to download and install the games on each device they own, another great thing with the whole GeForce NOW cloud-based gaming streaming service is that everything is accessible from just a single app, meaning gamers won't have to check out multiple game libraries just to launch the game they want.
Speaking of games, there are around 750 games that are supported, including some AAA titles like Far Cry 5, Wolfenstein Youngblood, and more.
There are also more than 75 free games that can be played through GeForce NOW, such as the popular battle royale game from Epic Games, Fortnite. DOTA 2 is also available and is free to play, meaning players can access their account anytime they wish, wherever they are, as long as they have an internet connection.
Internet Speed Requirements
Furthermore, the streaming service promises that even the most demanding games could be handled by the cloud service, thanks to its use of Nvidia RTX servers that consist of 40 Turing GPS so that it could reach 60 frames per second (fps) for a smoother gameplay experience.
However, the company suggests that in order to make sure your gaming experience is better, you need to have a strong internet connection.
For a resolution of 1080p with 60fps, gamers should have an internet connection of at least 25Mbps, while a minimum of 15Mbps is required to reach 720p at 60fps.
As of writing, Nvidia is yet to announce the official price of the service as well as when it would be made available to the public, but the beta testing would be available mid-2021.