iPhone Rumor Mill - June 2013
Coloured handsets?
New wireless technology??
QUESTIONS????
The latest version of Apple's operating system for mobile devices, iOS 7, debuted last month at their Worldwide Developers Conference. When it becomes available to the general public in September, at least two things are for sure: it's new enough that it will annoy and delight users in equal measure, and there will be a brand new iPhone released to take advantage of all its new features.
Check out the latest re-launched plans for iPhone 5 through Optus- iPhone 5 for $71 per month with 600 minutes worth of calls, 1GB of data and unlimited SMS and MMS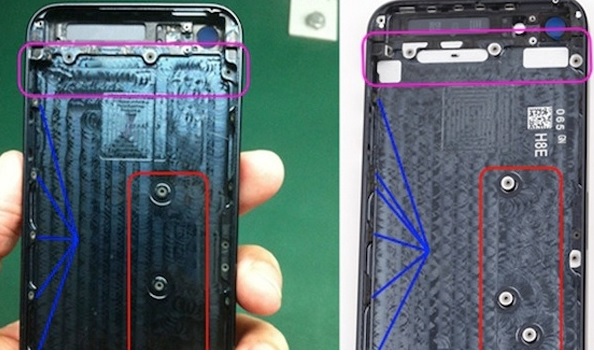 Source: t3
iPhone 5 users need not worry – the likelihood is high that almost everything that the next iPhone can do, the iPhone 5 can do just as well. Apple is accused of releasing upgrades that force a model just 12 months old obsolete, but the reality is that compared to the Android space, older models fare very well. Just ask people still getting around with a 3 year old iPhone 4, running the latest released version of iOS.

Form Factor, Camera

If history (and early leaked info) is anything to go by, the next iPhone will be a 5S rather than iPhone 6, and will provide a minor upgrade. It will have roughly the same body as the iPhone 5, with a smaller home button and more space for screen real estate (though that seems a long shot). Apple will almost certainly improve the camera. With Sony releasing 13MP shooters on their latest XPERIA models, we might see a similar megapixel rating on the next iPhone.
Or they could go the HTC route, opting for newer technology where the pixels are larger themselves, meaning that you get more light without constantly building up the MP count. Or they could stick with 8MP and tweak the software. Camera tech on phones is at that point where greater refinement is delivering diminishing returns, and probably won't leap again until the day DSLR technology somehow gets squeezed into a handset.
Screen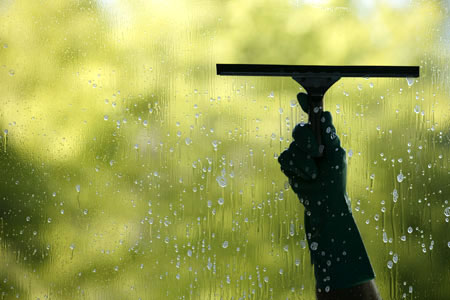 An improvement in screen technology is a given, but it might not be about squeezing in more pixel density. We're already at supposed 'retina' level tech – the inability to distinguish individual pixels in an image. What's the return on going that route? Samsung, HTC and Sony all boast greater pixels-per-inch than the iPhone 5, and the iPhone is still considered the superior screen by most benchmarks. More likely will be new sensors to take advantage of the 'Parallax' view that will be released with iOS 7. On the surface, and with existing technology, Parallax is a way to trick the eye into seeing a quasi-3D image. In a new handset with new sensors, it means floating gestures (which Samsung is already experimenting with) and who-knows-what-else?

Airdrop and NFC
One of the most hotly anticipated features of iOS 7 is Airdrop, a new wireless protocol to exchange files between devices. This can be done with the current model, albeit through 3rd party solutions like Bump. But here, Apple is taking the tech in hand, and it might provide the right reason to implement NFC.
Near Field Communication was all the rage about 12 months ago, as Google, Mastercard, VISA and many other big names started implementing it into their ecosystems. The credit cards fared well – Touch and Go has been rolled out to almost every common convenience that uses credit cards, and more and more people are getting upgraded to cards that have the chip installed (hint: if you have a microchip on your card, chances are you can use it. It offers a way to tap your card and make purchases for under $30 without signature or PIN).
But NFC took a big hit when Apple left it out of the iPhone 5.
Google has had little success in implementing Google Wallet into Android devices, whereby your phone could be used for purchases by tapping against a terminal, and then letting your Google account do the deal with your credit card. It's still in the works, of course, but the failure of the world's most iconic handset maker (and holder of hundreds of millions of iTunes accounts, most of them linked back to credit cards) to implement the technology convinced most people it was half-baked.
But NFC has other applications. Apple has always taken a dim view to file sharing AND Bluetooth, both wireless protocols that are usually too fiddly to fit neatly into Apple's aesthetic, where ease of use takes precedence over the latest tech. Using NFC to swap files with little setup or power usage is a step in the right direction. And getting over Bluetooth's painful pairing system by using NFC as a kind of 'on-ramp' to making a connection might mean we see Apple embrace Bluetooth (NFC doesn't have quite enough oomph to carry streaming audio on its own).
So an NFC chip built into the next iPhone seems like a lock. Of course, Apple could just as easily go the other way and introduce a new standard for wireless, one that bypasses NFC and Bluetooth altogether. That wouldn't necessarily be a bad thing – both technologies aren't exactly perfect.
Colours Everywhere!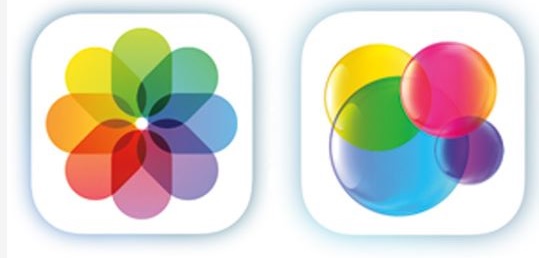 iOS 7's focus on colours might be a hint that we're about to see iPhones break out of iconic Black and White paradigm they've been in since first release. The latest generation of iPods brought Apple back to its colour-loving roots, and Windows Phone have recently broken the mould set by Apple in the first place of making every handset a Shiny Black Rectangle.
Apart from just being nice, colour bodies could also hint at something else: different materials. Just because the next iPhone will likely have the same shape and size as the current iPhone 5, doesn't mean it will be made of the same stuff. The iPhone 5 is beautiful, thin and light; but a common complaint is that it's too light. And the two-tone aluminium and glass backs have more detractors than fans.
Apple might decide that focusing on making the case lighter and thinner might be a lost cause, since everyone uses a case anyway – why not focus on slightly heavier, but more durable cases like polycarbonate, silicon and Kevlar? The first two in that list are almost certainly easier to colourcoat than anodized aluminium. One can hope, anyway, that Apple comes to the party and stops treating each iPhone like a delicate glass angel that goes in your pocket. It's a device that will be handled every day, and put in your pocket with your keys.
Conclusion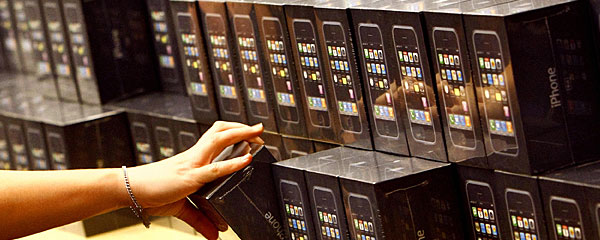 The next iPhone will likely look the same as the 5, but with some slight improvements to internals and a tweak or two to distinguish it from the current crop. Less likely (but perhaps even more eagerly anticipated by fans) will be cases with an option other than white or black, and made of less fragile stuff.